I know what you're thinking… You're thinking… that Angie… she runs a fiesta, but she never brings anything…
Or maybe you're thinking… that Angie… she has a food blog, but she never makes any food…
And to that I'd say… au contraire… I have been cooking. But it's true I haven't been sharing. Which is so bad!!
I have no excuse, other than laziness… and maybe aversion to recipe writing. I don't mind so much the cooking, it's the recipe writing!
For instance, I have recently revived Twinkle 2.0. Yup, my sourdough is back. And I've been making beautiful bread, if I do say so myself. Like this one.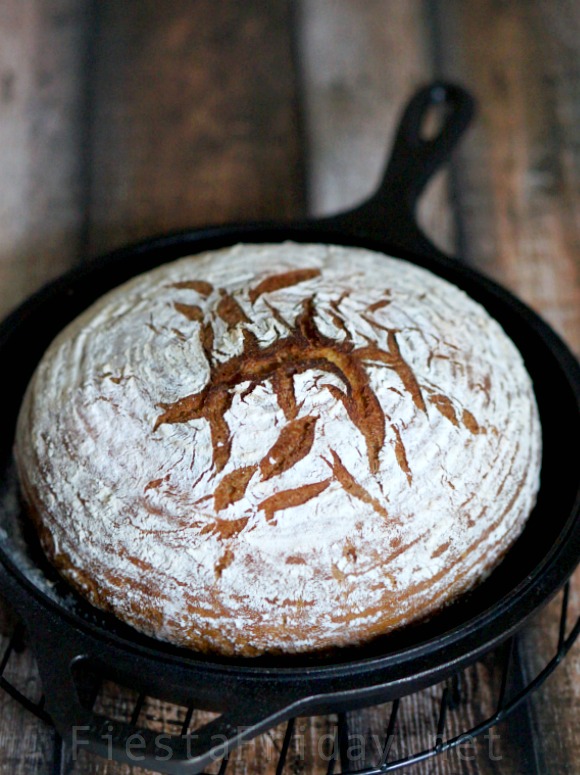 But I find it so complicated to try to explain the how-tos. Too many steps and too much technique to impart.
I have a proposition… how about this… I supply the photos, and you write the recipes. Any takers?
Or maybe I should just do videos… If I knew how to do it…
Now, Features!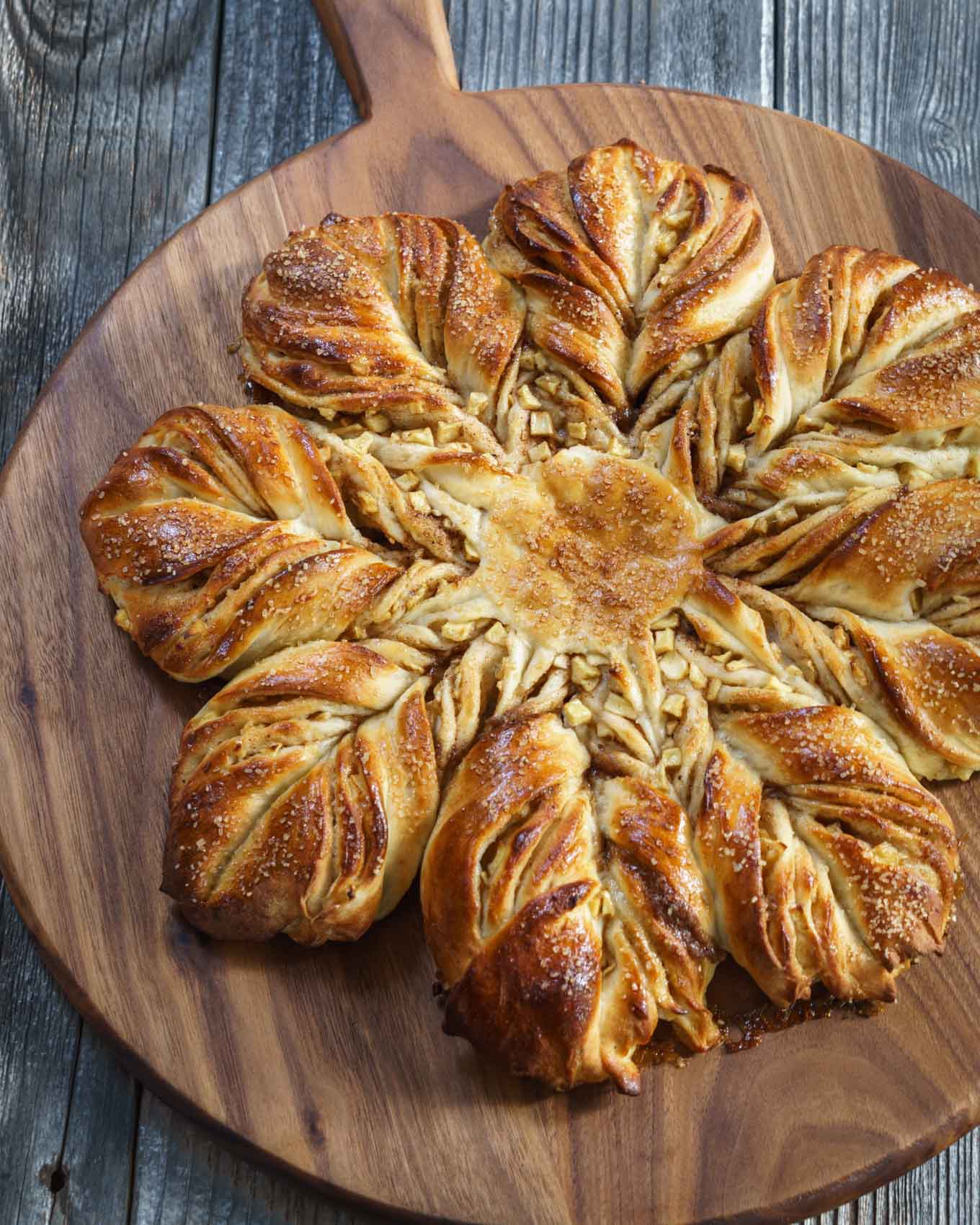 Spiced Apple Star Bread
from Julie @ Hostess at Heart
"Julie's cake is an edible masterpiece! I couldn't stop staring at it and wishing that I had the patience and talent to create such a delicious piece of art. Well done, Julie!" — Julianna
"Oh my… I'm speechless at what a piece of art this bread is… The apple and the spices just elevate the beauty of this bread." — Zeba
Vegan Mushroom Buckwheat Shepherd's Pie
from Nicole @ yumsome
"This pie looks absolutely delicious and it's vegan and gluten-free! What a neat way to use buckwheat and mushrooms and showcase true comfort food." — Zeba
Spooky Halloween Blackberry and Grape Punch
from Anjana @ Happy & Harried
"I was drawn to this punch for the gorgeous deep colours as well as the fun, spookiness of it. These are flavours that I would usually associate with pies and pastries, but it really works as a punch. I am thinking about how I would spike this one!" — Julianna
Salted Rice Malt Marinated Skate Cheek
from Petra @ Food Eat Love
"How creative is this dish…an amazing and adventurous recipe that I can't wait to try. For those like me who have never tried skate cheeks before this is a great inspiration!" — Zeba
***
Now, let's party! Join Fiesta Friday #141 by adding your link. Don't forget to link your post to FiestaFriday.net and the co-hosts' blogs. Your co-hosts this week are Elaine @ foodbod and Michelle @ O Blog Off
If you're new to Fiesta Friday, please read the guidelines.
[inlinkz_linkup id=671942 mode=1]