Okay, I know what you're thinking… It's just a burrito bowl, what's the big deal? Oh, yeah?!
I'll have you know that this is the real deal.
This is so real that it'll open Ben Carson's eyes, blow Donald Trump's mind and hair, knock off Bernie Sanders's one and only pair of socks, and maybe even get Hillary Clinton's "Top Classified" seal of approval.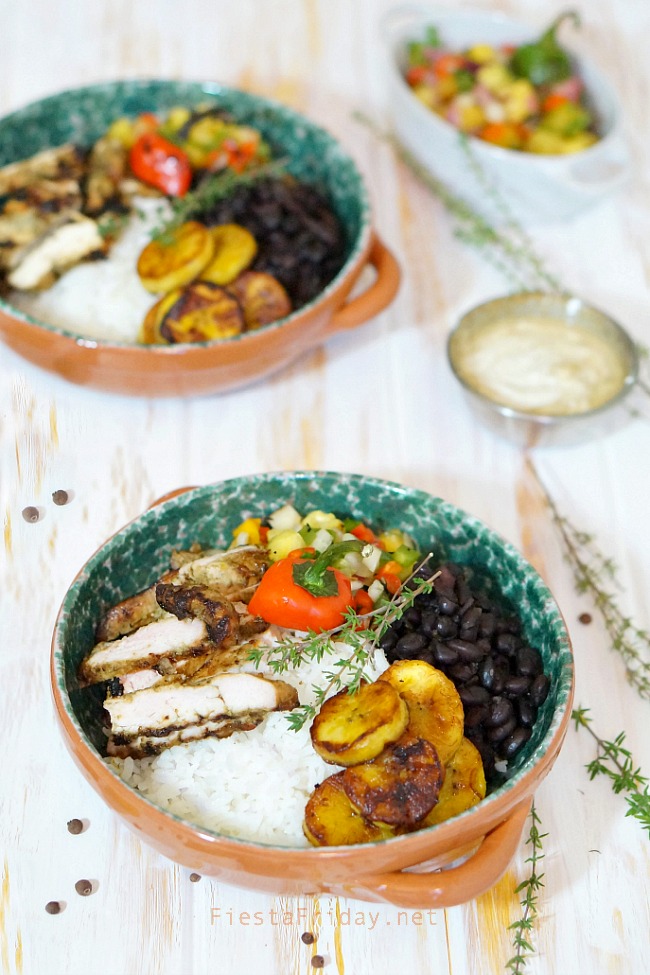 Oh well, it's the silly political season once again over here. If you're not American and don't follow US politics, you really should. There's plenty of material for a laugh. And if you're American, you really should be following. How would you know whom to vote for if you don't?
So, this is not just your average burrito bowl, everyone! This is Burrito Bowl Caribbean style. Island-flavored, spice-kissed, and steel drum-celebrated! Cue that music! Can you hear it?
It's Burrito Bowl à la Caribe, as mi esposo calls it.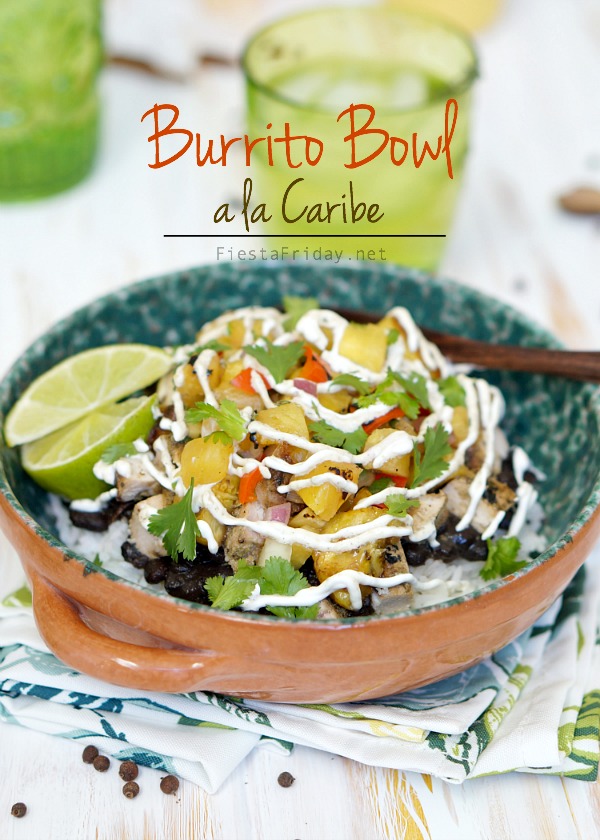 So, what's in this burrito bowl that makes it so bold, bodacious, and might I add beautiful? Let's see.
Things in this burrito bowl that makes it so bold, bodacious, and might I add beautiful
First of all, the jerk marinade, of course. And the seasoned sour cream. So boldly flavored you'll want to eat it with a spoon!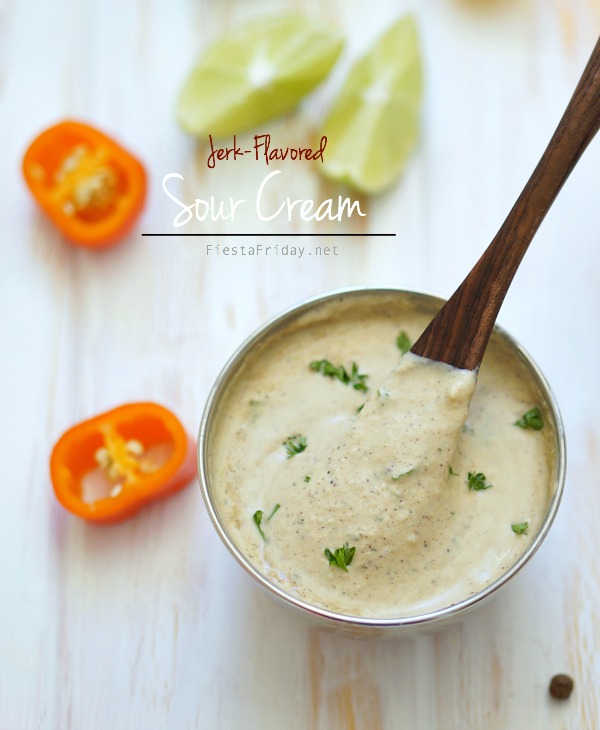 Then, the grilled pineapple salsa (recipe here) and the coconut rice. They just add that much more flavor to the whole thing!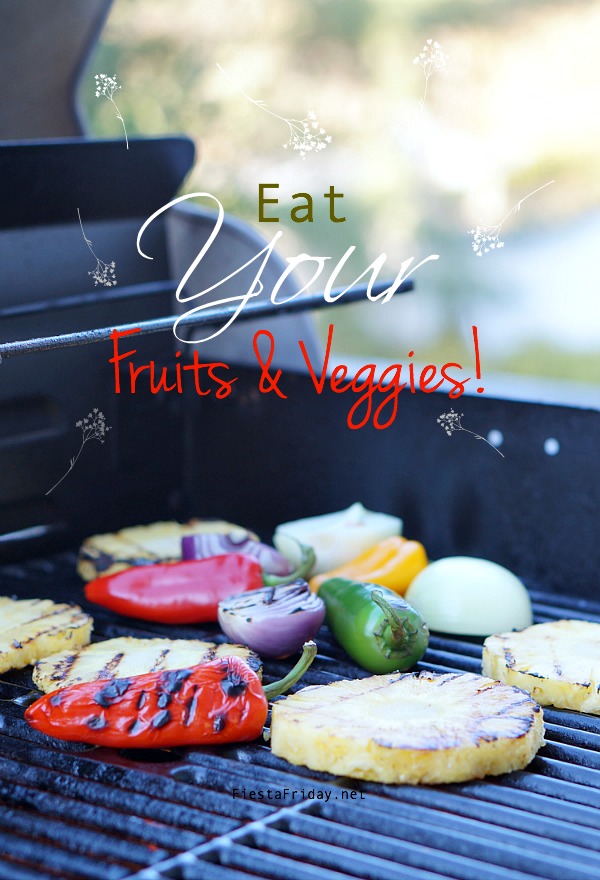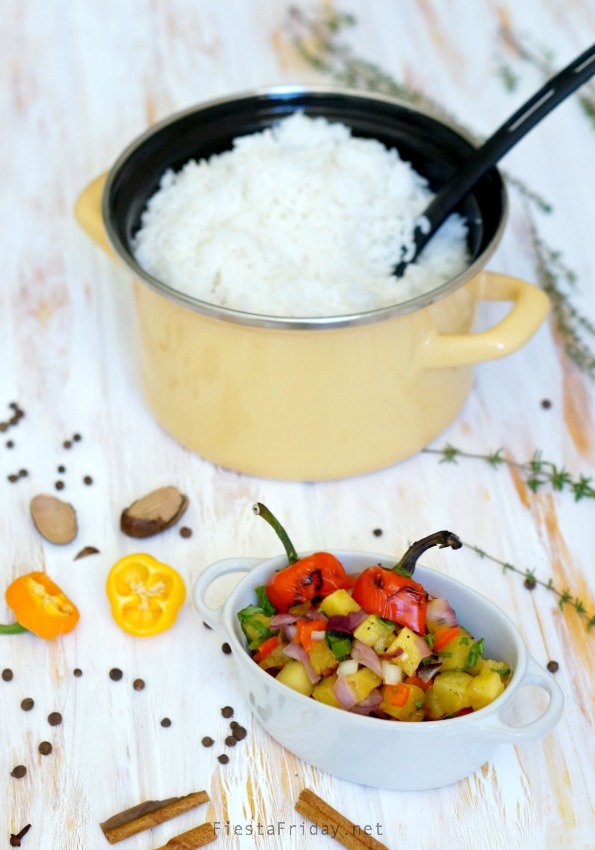 And then, of course, the fried plantain. It balances out the meal. And you know fruits are a part of a balanced diet. So, eat your fruits!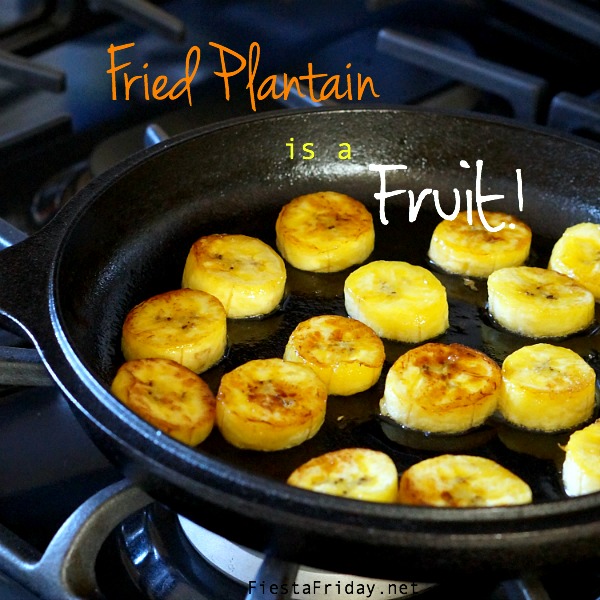 Burrito Bowl à la Caribe
Burrito Bowl Caribbean style with jerk chicken/pork, seasoned sour cream, stewed black beans, and grilled pineapple salsa
Ingredients
For the jerk chicken/pork
8 boneless skinless chicken thighs or pork loin chops
1 teaspoon whole black peppercorns
1 teaspoon whole allspice berries
2 inch cinnamon stick, broken up
4 whole cloves
A small chunk of fresh nutmeg or ½ teaspoon ground
4 green onions, chopped
1 small onion, chopped
1 jalapeño pepper, seeded and chopped
1 tablespoon fresh thyme leaves
¼ cup soy sauce
¼ cup red wine vinegar
¼ cup olive oil
1 tablespoon brown sugar
For the coconut rice
1½ cups jasmine (or any long grain) rice, rinsed and drained
1½ cups coconut milk
1½ cups water
1 teaspoon salt
For the beans
1 cup black beans, soaked in water overnight
3 strips thick bacon, cut into small pieces
1 bay leaf
½ small onion, diced
For the sour cream/yogurt
½ cup sour cream or plain Greek Yogurt
½ reserved jerk marinade
Instructions
For the jerk chicken/pork
Toast dry spices briefly to intensify flavor, then grind in a coffee grinder to a fine powder.
Place the rest of ingredients, except for the meat, in a blender or food processor and grind until smooth. Add the ground spices and mix to blend. It'll make about 1½ cups marinade.
Pour over chicken/pork, reserving ½ cup
Marinade chicken/pork for up to 6 hours.
Grill chicken/pork, smearing excess marinade on the meat. Grill for about 5 minutes total on each side, or until completely cooked, flipping them a few times to avoid burned spots. Rest for 5 minutes before slicing.
For the coconut rice
Place rice, water, coconut milk, and salt in a medium pot. Stir.
Cook on high heat and bring to a boil.
Lower heat to medium-low and continue boiling for another 5 minutes, uncovered, stirring periodically to make sure liquid doesn't overflow.
Now place lid on the pot, set heat to low, and let rice simmer for another 15 minutes, or until liquid is completely absorbed and rice is tender.
Rest for 10 minutes before fluffing with a fork.
For the beans
Drain the beans. Place in a medium pot. Cover generously with water, at least 1 inch above beans.
Add bacon, bay leaf, onion, and bring to a boil. Skim off foam that forms on the surface.
Lower heat and simmer until beans are tender, about 1 hour, adding water as necessary.
For the sour cream/yogurt
Mix sour cream/yogurt with the reserved jerk marinade.
To serve
Layer rice, meat, and beans in a bowl, then top with seasoned sour cream. Served with optional fried plantains and grilled pineapple salsa.
You can serve it composed like this, with the sauce on the side.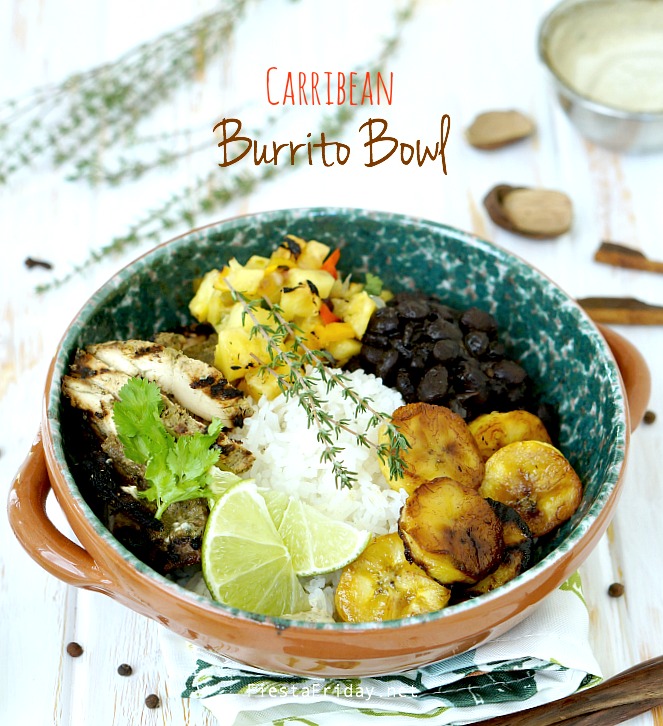 But as you know, it's much more satisfying to have everything just piled up and doused with the sauce. That way every bite includes everything at once!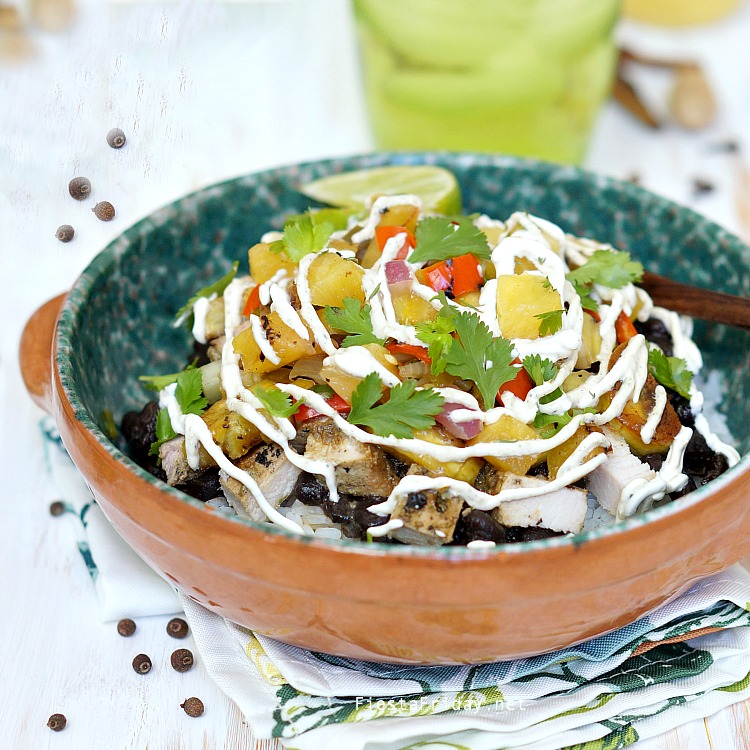 Now, tell me, won't that clear up Ted Cruz's sinuses? He sounds so nasal. Or is that just his Texas twang?
I hope my Fiesta Friday friends and the folks over at Throwback Thursday and Saucy Saturday like this.