These pineapple coconut cupcakes combine the flavors of the tropics in a single bite!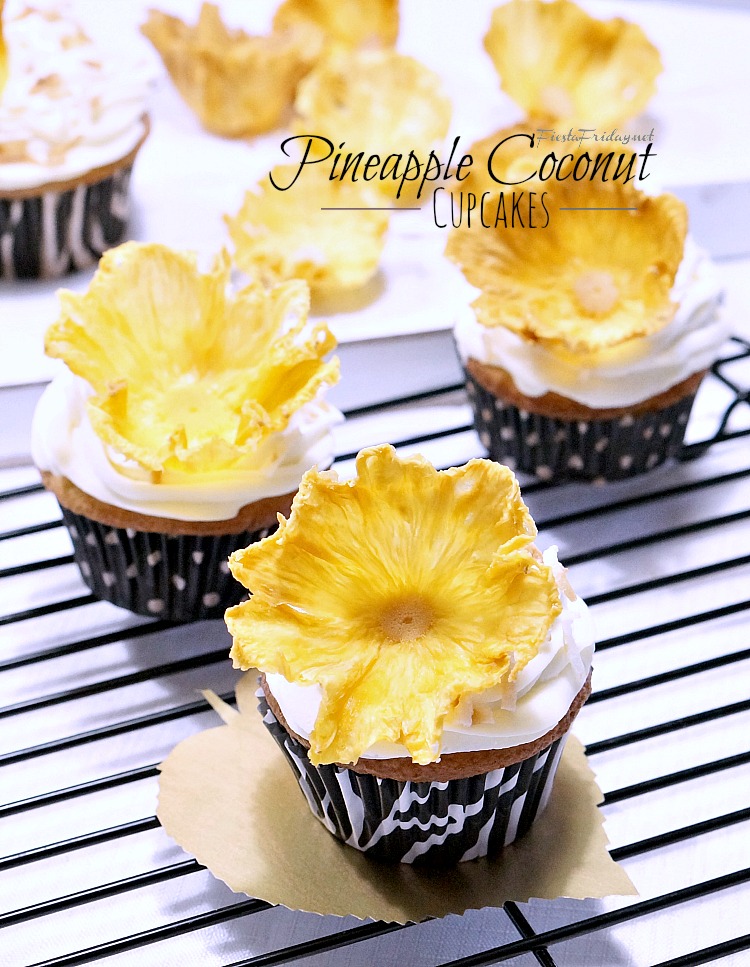 Sometimes I get some crazy ideas in my head.
Correction, I get crazy ideas ALL the time in my head.
Like that one time when I had this crazy notion that I could walk and chew gum at the same time. That was so crazy! You either walk or chew gum! You can't do both! I couldn't!
All joking aside, there's this one idea concerning my blog that is not so crazy, I think. I'm pretty sure many of my blogger friends can relate.
Have you ever gone back to some of your old posts and thought to yourself…This is so baaaad! Omigod, did I really say that? And look at that photo?! Who would want to read or view this?!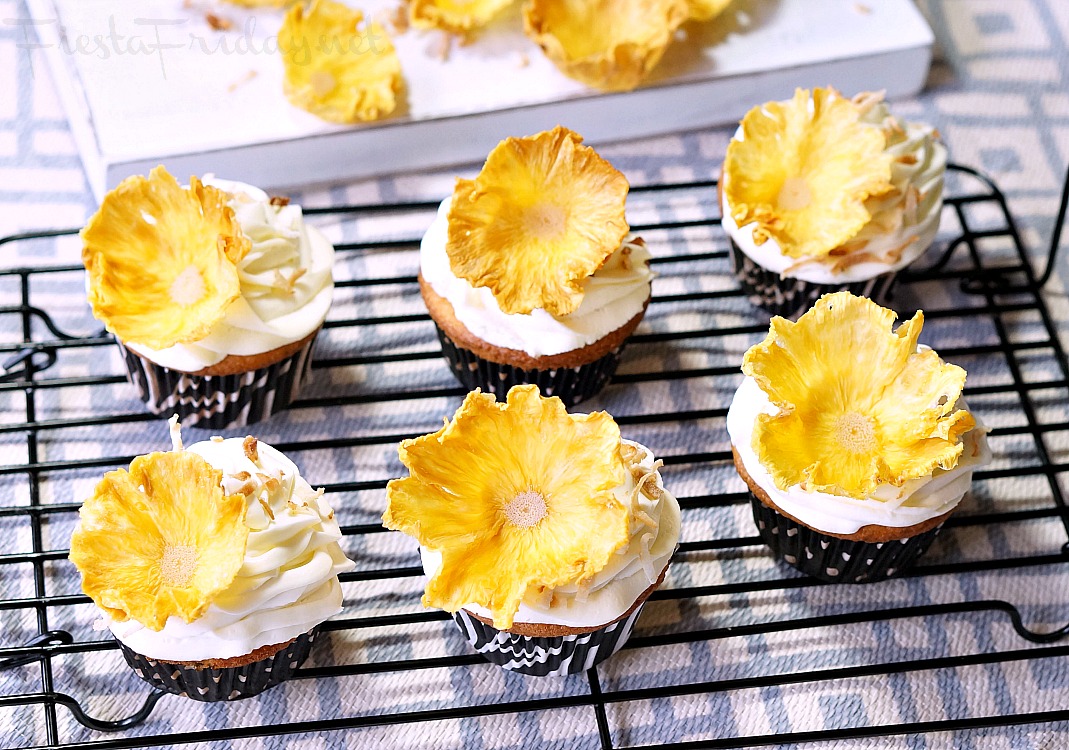 Well, I do that all the time. In fact, it's been a while now that I've had this thought that I should update all of my earlier posts.
Back when I started, not only was I a lousy photographer with a point-and-shoot camera, but I was also a mediocre cook.
This is not saying that I'm now an exceptional cook or a professional photographer. However, I think I can honestly say that I'm less mediocre and not as lousy.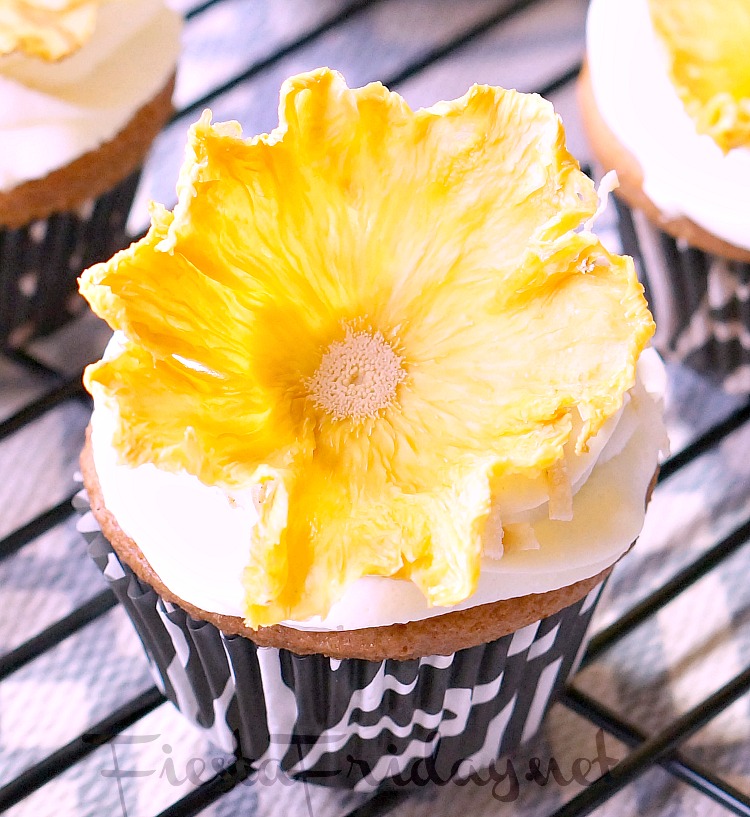 But all this time I've thought about updating my posts, I've also had unanswered questions. Who really would know or even care if an old post is updated? And if I replace a photo, what happens to the old photo? Where would it go? And what happens to your SEO ranking?
For instance, if you google the words "pineapple coconut cupcake", the very first image you see on Google image is actually my pineapple coconut cupcakes, from my old Pineapple Coconut Cupcakes post, on my older blog The Novice Gardener. Yes! Exciting, isn't it?
Now what happens if I replace that photo with another one? What happens to the old photo? And here's another question. What if The Novice Gardener becomes a self-hosted blog with a different domain name and the post is moved to the new blog. What happens when you google the same words. Would the photo still take that first place?
I've had these questions in my head all this time. And I was very concerned…and perturbed…and I pondered and pondered… Yes, perturbed and pondered…my favorite pee words. And things continued…
Until I got myself this newly minted site you're reading now. You ARE reading, right? Right?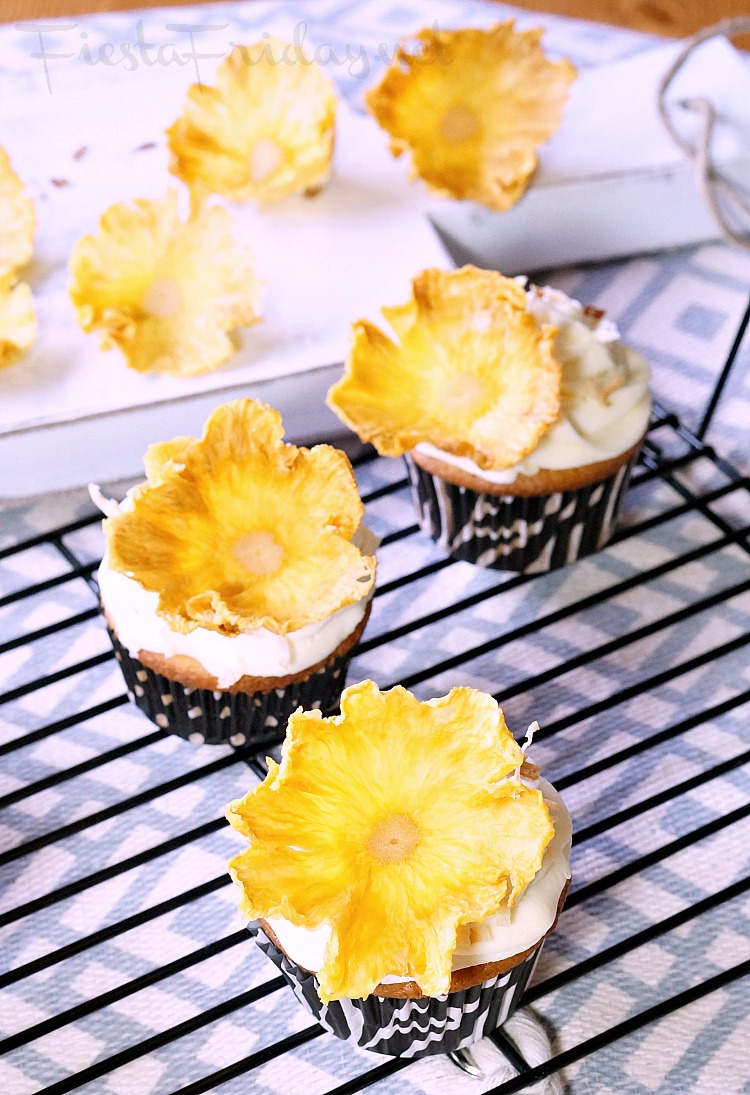 So I thought to myself… This is it! This is my chance to update some of my old recipes. And instead of transferring the old posts from The Novice Gardener to FiestaFriday.net, I will make them anew. That way, nothing bad will happen. Right? Right?
Does anybody know the answers to all these questions? I'm actually serious about finding out. Any expert out there on the ins and outs of the World Wide Web?
Until I find definitive answers, I will continue to update some of my older posts as I see fit. Don't worry, I'll make it worth your while. I will only update if there is a way to improve on the recipes and/or photos. If I don't see any way of improving either, I won't update.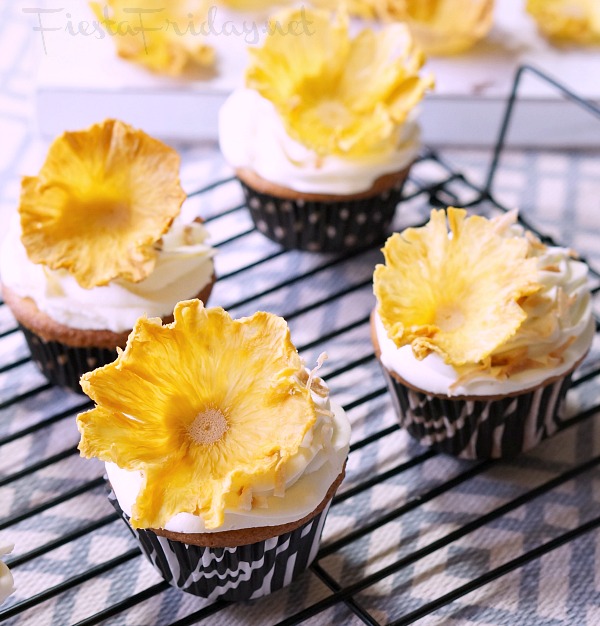 These Pineapple Coconut Cupcakes have definitely been improved! Plus I need another gravatar for the new site, anyway. Something similar, but not identical. That way I know which account I'm using when I'm logged on.
See…my ideas are not always so crazy. Sometimes they make sense. Right? Right?
These pineapple coconut cupcakes are perfect even without any filling, but you have all that extra crushed pineapple, so you might as well use it.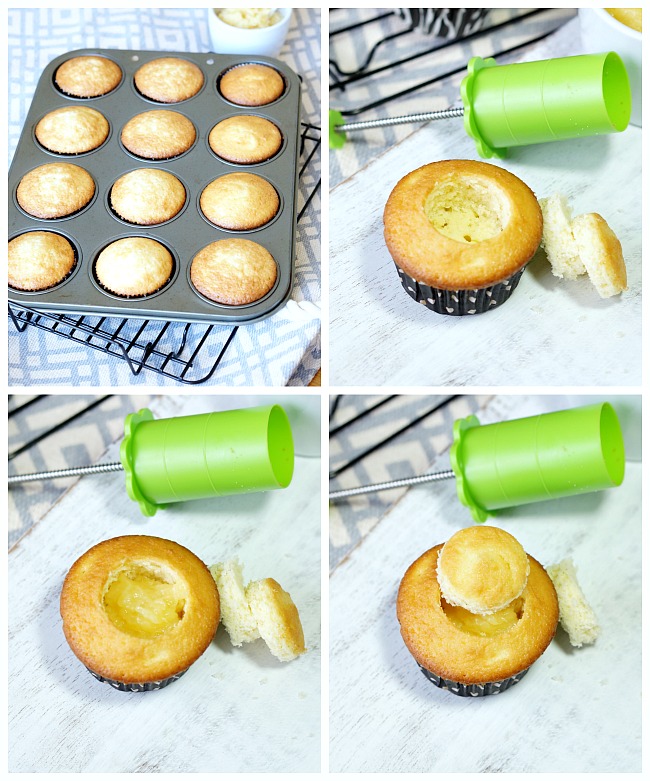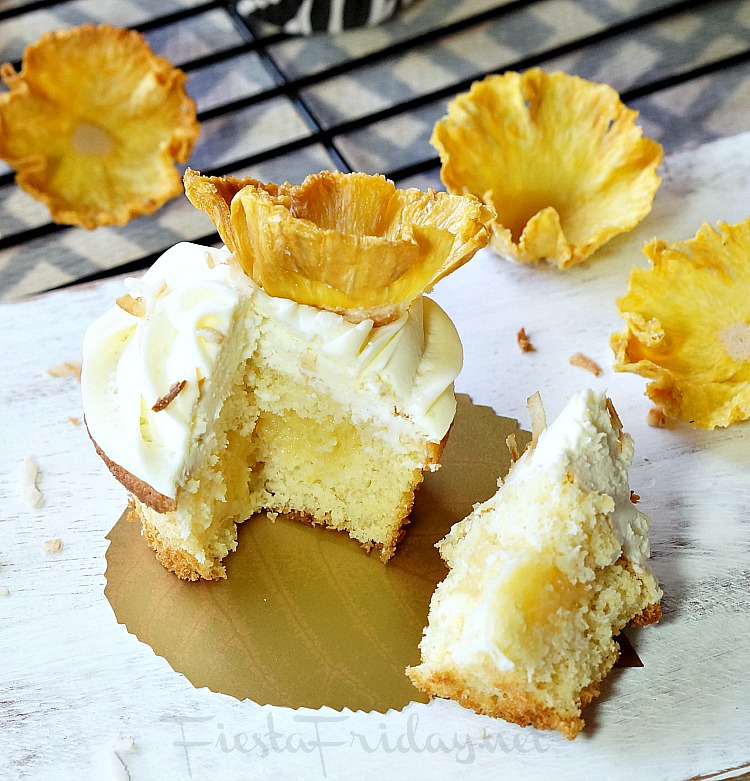 Please refer to my Pecan Pie-Filled Chocolate Cupcakes recipe for the instructions on how to fill the cupcakes.
To make the dried pineapple flowers, follow these step-by-step instructions.

Pineapple Coconut Cupcakes
These pineapple coconut cupcakes combine the flavors of the tropics in a single bite!
Ingredients
4 extra-large eggs (at room temperature), separate the yolks from the white
¾ cup + ¼ cup sugar
6 tablespoons coconut oil, in liquid form (melted)
1 teaspoon vanilla or coconut extract
½ teaspoon cream of tartar
2 cups cake flour
1½ teaspoons baking powder
½ teaspoon baking soda
½ teaspoon salt
1 can (20 oz.) crushed pineapple in juice, drained, reserving juice
For the filling
The rest of the crushed pineapple and juice
2 teaspoons cornstarch
2 tablespoons sugar
¼ cup freshly squeezed orange juice (only freshly squeezed!)
For the frosting
1 package (8 oz) cream cheese
3 tablespoons pineapple juice
1 cup heavy cream
½ cup powdered sugar, divided
For the decorations
Dried pineapple flowers
Toasted coconut flakes
Instructions
Heat oven to 350 F.
Combine flour, baking powder, baking soda and salt. Sift to get rid of any lumps.
In a large bowl, beat egg yolks and ¾ cup sugar with an electric mixer on high speed, until light and fluffy. Add coconut oil, ½ cup of reserved pineapple juice, ¼ cup of the drained crushed pineapple crushed and vanilla/coconut extract. Beat until well combined.
Add flour mixture and beat until well blended.
In another bowl, with clean beaters, whip egg whites and cream of tartar, on medium speed until soft peaks form. Start adding ¼ cup of sugar, 1 tablespoon at a time. Increase speed to high and continue beating until stiff peaks form
Fold egg whites into batter.
Spoon into muffin cups about ¾ full.
Bake for 20 – 22 minutes, or until toothpick inserted in center of cupcakes comes out clean.
Let cupcakes cool before filling and frosting
For the filling
Mix everything in a saucepan, then heat on medium until bubbly. Remove and cool prior to using.
For the frosting
Let cream cheese come to room temperature.
Beat cream cheese, pineapple juice and ¼ cup powdered sugar with an electric mixer until blended.
In another bowl, beat cream until it begins to thicken.
Add the other ¼ cup of powdered sugar. Continue beating until stiff peaks form.
Fold whipped cream into cream cheese.
To fill cupcakes
Use a cupcake corer or a melon baller to scoop out the center of each cupcake.
Trim the core, saving the top part to use as a plug.
Spoon about 2 teaspoons pineapple filling into each cavity. Place the "plug" piece back on the cupcake.