IT'S #500, YOU GUYS!! OH MY GAWD!!
I feel like we should have done something special to celebrate the milestone, but as always I'm completely disorganized and totally absent-minded that I forgot all about it until I'm writing this right now.
The old-timers here would remember we used to mark the centennial anniversaries with special-themed fiestas. Those were the good ol' days, sigh… Maybe we can do a special fiesta one of these days?! If you have any ideas, I'm all ears.
In the meantime, life has just gotten even busier around here. I went back to work yesterday, ho hum… And then we'll be welcoming visitors next week. So my focus this week has been on cleaning the house and patio and of course the garden.
And that's why I'm showing you this photo.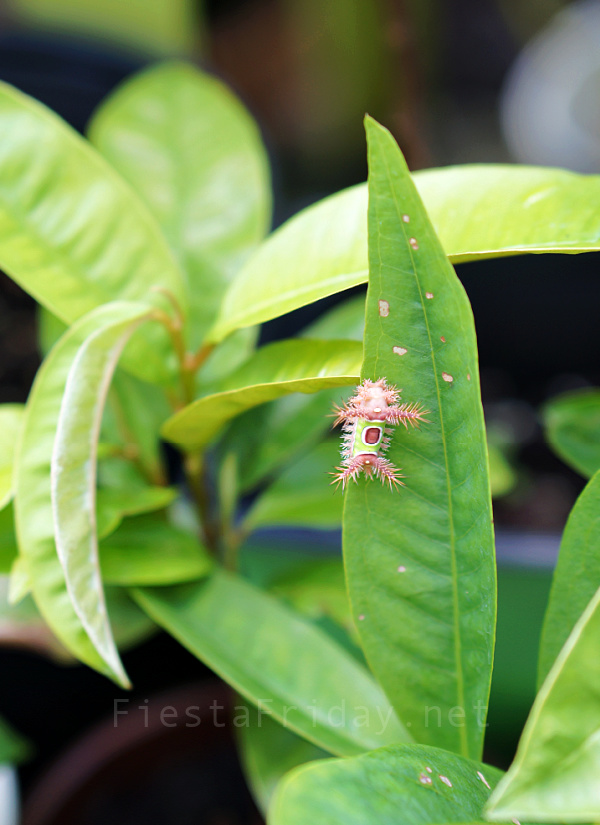 What the heck is THAT, guys?! It's a caterpillar of some sort, but I've never seen anything so weird! I left it alone and it's presently slowly defoliating one of my tropical fruit plants. That's my prized wax apple there that "The Thing" is devouring. Hopefully, though, it'll turn into a beautiful creature.
I did raise two generations of butterflies already this year, something I'm proud of. Who cares about the parsley and dill plants that I didn't get to harvest. The caterpillars are more important, right?!
So this is the story of my life. For Fiesta Número 500, instead of bringing you a feast, I give you a caterpillar, LOL. Oh. My. Gawd.
Lots of Food/Feast Below!
Blueberry Chocolate Cake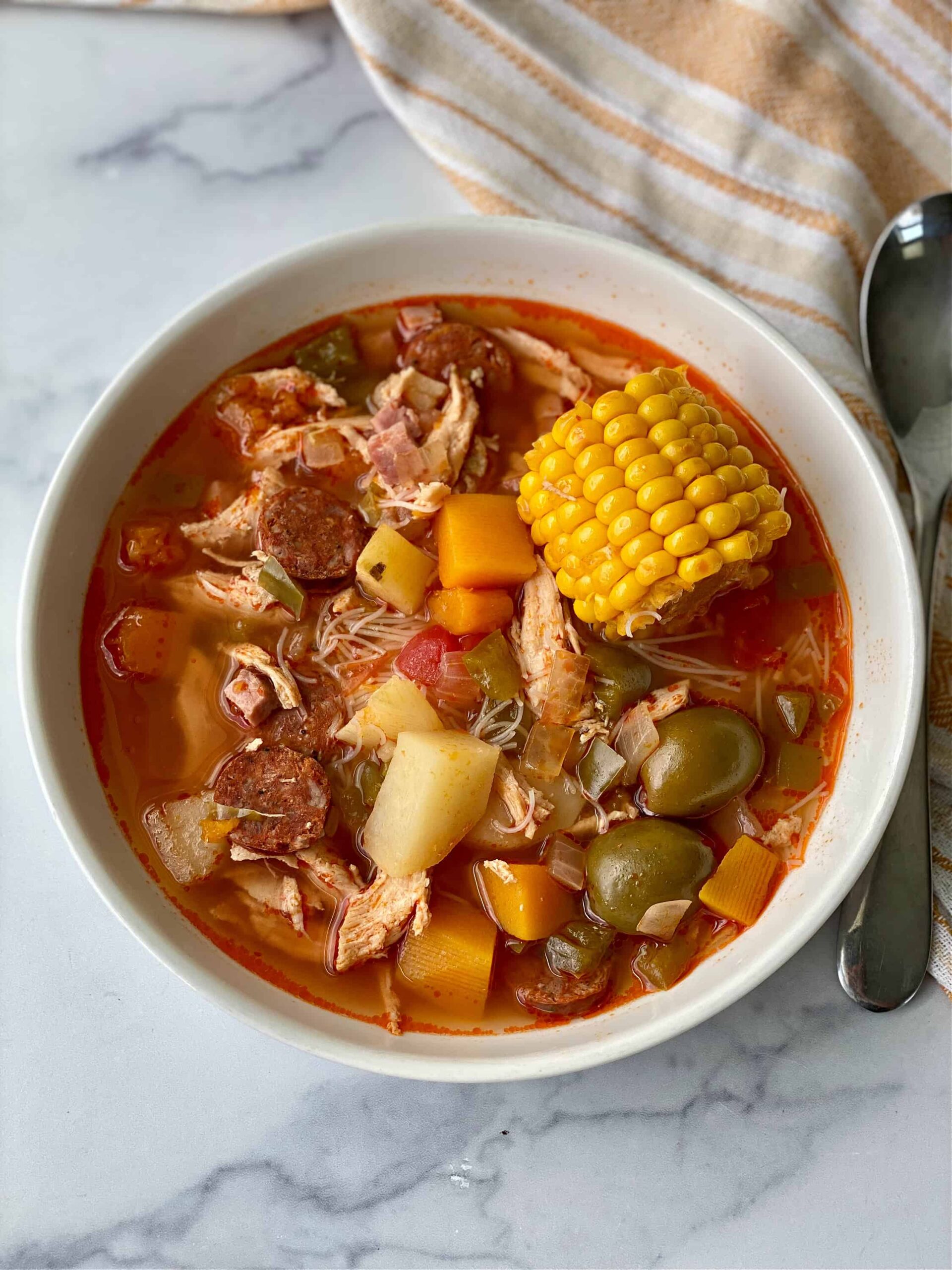 Puerto Rican Chicken Soup (Asopao de Pollo)
Creamy Pesto Chicken Skillet with Pasta
Homemade Basil Salt
***
Now, let's party! Join Fiesta Friday #500 by adding your link(s). Don't forget to link your post to FiestaFriday.net and the cohost's blog so you can be featured.
Your cohost this week is Pauline @ Beautiful Voyager
If you're interested in becoming a cohost, please let me know.
If you're new to Fiesta Friday, please read the guidelines.
You are invited to the Inlinkz link party!