It's all about the plants right now; that's where my focus is. I'm racing against the weather to try to finish the weeding, the cleaning, the mulching, the digging, the planting, the transplanting… and so on and so forth. I'm talking about the garden in case it's not immediately clear.
That's the life of a gardener in springtime. You want to do the bulk of your work before the weather turns nastily hot and humid. Because then all you want to do is just take a stroll out there with a margarita in hand.
This week I'm clearing the area under the big cherry tree previously overrun by swaths of arugula and lemon balm.
Aka The Wilderness.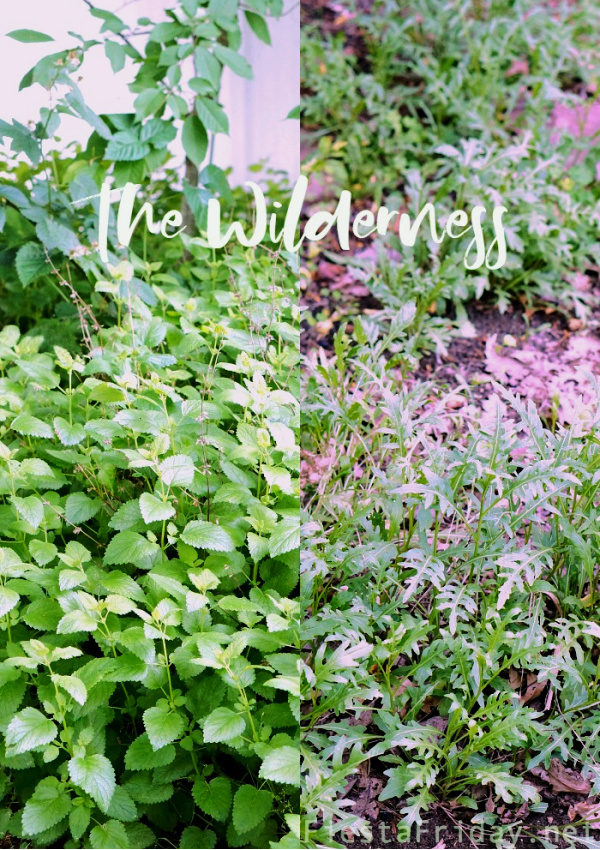 I decided it was time to say buh-bye to them. Turns out we don't like arugula all that much, and hardly use lemon balm. The first is too spicy and the latter too perfumy. I may change my mind in the future, as I often do, but for now, I'm replacing them with plants with yellow flowers. The area is to be renamed The Happy Garden. How can anyone be against a happy garden, am I right?
Today, however, I'm taking a break from the gardening chores. It's going to be in the 80s and it's not pleasant to work in the heat! But it's also not pleasant to do a lot of cooking, so the plan is to recreate this excellent vegan wrap we got from a cute little cafe in Kingston on our way home from the Catskills. I'm pretty sure it requires minimal cooking, if any.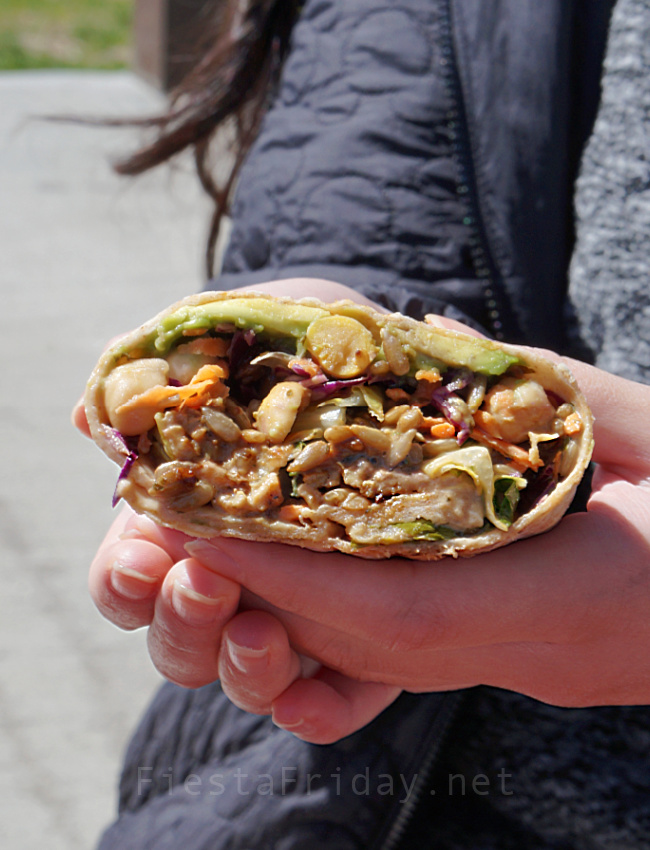 As always, my intention is to share the recipe as long as it turns out great. Let's hope it does!
Now, This!
Pistachio Meringue Cookies
The Last Meals on the Titanic
Fresh Beet Salad with Ruby Grapefruit Vinaigrette Avocado and Feta
Air Fryer Fried Green Tomatoes
***
Now, let's party! Join Fiesta Friday #481 by adding your link(s). Don't forget to link your post to FiestaFriday.net so you can be featured.
If you're interested in becoming a cohost, please let me know.
If you're new to Fiesta Friday, please read the guidelines.
You are invited to the Inlinkz link party!