For those observing Lent and practicing abstinence, today is the first no-meat Friday. And to that, I'd say right on! Not that I'm religious or anything, but anytime I can cut down on meat consumption, especially red meat, I'm on board.
I've been trying to introduce more plant-based meals to my family and myself, and I have to say everyone is cooperative so far. We still eat meat, obviously, but I've been able to reduce the portion by offering more plant-based sides.
Dare I say, we're actually starting to prefer eating this way.
So for dinner tonight I'll be making Tuna Poke Bowl, similar to the one below but with even more vegetable options for toppings. I think I'll add marinated tofu cubes and shelled edamame beans to the lineup.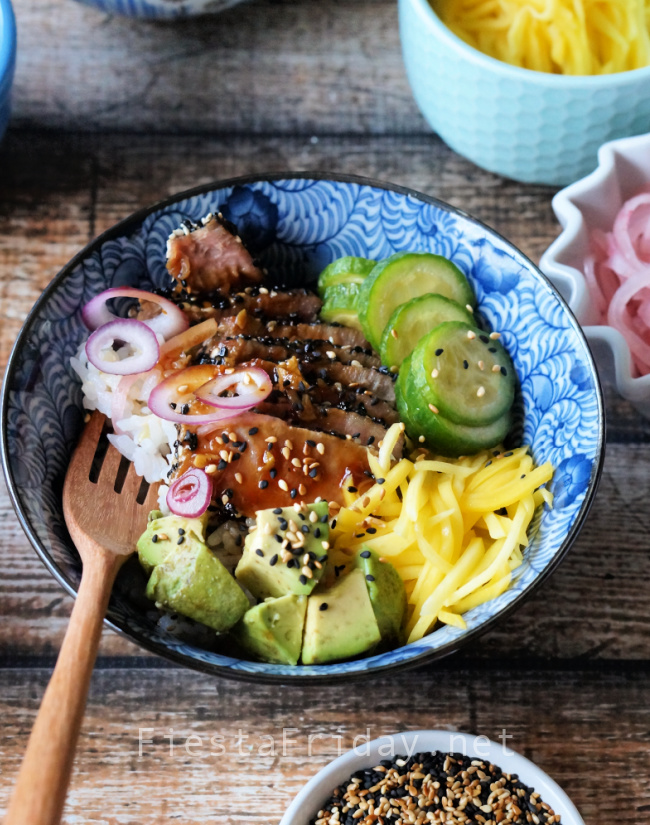 Sounds good, doesn't it?!
I hope the husband will not turn his nose up at the tofu and edamame. He's the most resistant to non-meat proteins. The last time I made veggie burgers, he ruefully observed that they would have tasted even better if ground beef and/or bacon were added. That man!
Now let's look at these:
Yucatan Style Black Beans with Pork – Frijol Con Puerco
"I love the look of this black rice and beans! And you can't go wrong with rice and beans – they're comforting, filling, and nutritious." — Angie
Peanut Butter and Chocolate Cream Pie
"There is nothing, a slice of sweet pie can't solve." – Jhuls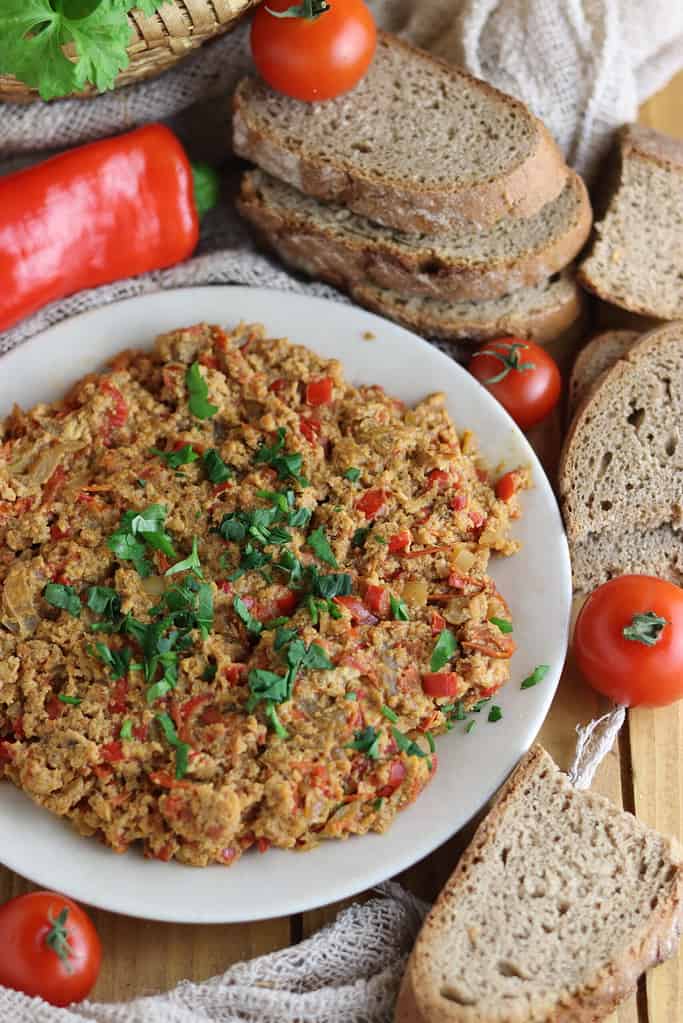 Sataras
"This Sataras is perfect for a weekend brunch. So much better than your regular plain scrambled eggs! Such a pretty name for a dish, too." — Angie
Un-Stuffed Cabbage Rolls
"I love this low-carb meal – filling and satisfying." — Jhuls
***
Now, let's party! Join Fiesta Friday #473 by adding your link(s). Don't forget to link your post to FiestaFriday.net so you can be featured.
If you're interested in becoming a cohost, please let me know.
If you're new to Fiesta Friday, please read the guidelines.
You are invited to the Inlinkz link party!