It's been pretty warm here the last few days, with temperatures well into the mid-60s, definitely warmer than normal for this time of the year. I took advantage of the warm weather and started cleaning one corner of the backyard. I was working quite a sweat out there!
But I hope the weather will normalize in the next few weeks. While I enjoyed the warm weather, I was concerned the plants may have been fooled into an early awakening. Unnaturally early spring confuses the natural world, both flora and fauna alike.
Okay, anyway, I'm not a meteorologist so I don't know why I even ventured there. What I wanted to talk about was the Valentine's Day dinner I cooked for my husband.
In the past, I never really made that much of an effort, to be honest. We almost always went out to dinner. I probably made some Valentine's treats for the kids, but Valentine's dinners were not a thing in our house.
But since I was too lazy to dress up to go out, I decided a home-cooked meal should suffice. I tried to "fancy" it up by adding lobster tails.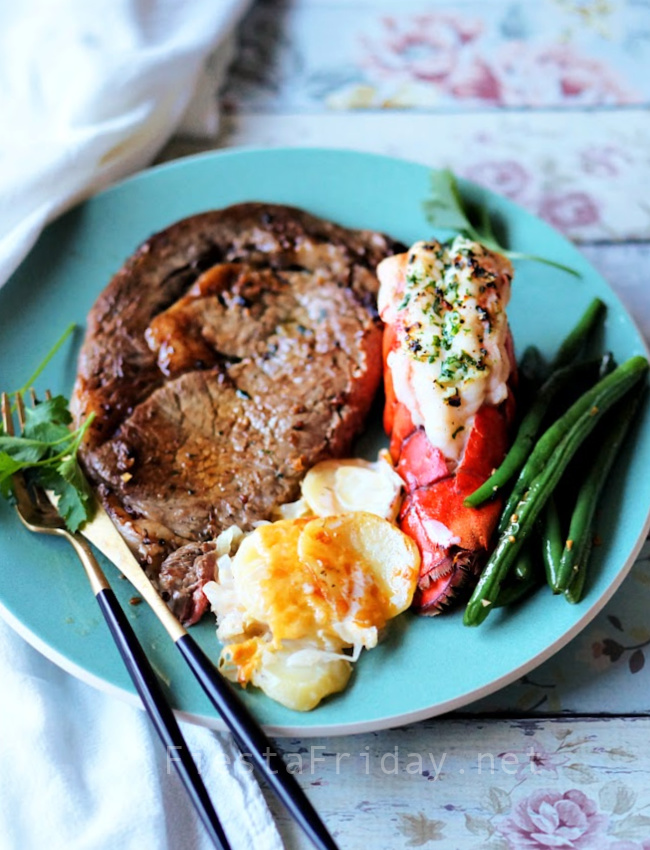 This was my first time cooking raw lobster tails, and it took some effort to present them nicely. Not sure I'll do it again, though the husband is already petitioning for the surf and turf dinner to be a new Valentine's tradition. Oh, brother…
Now, These!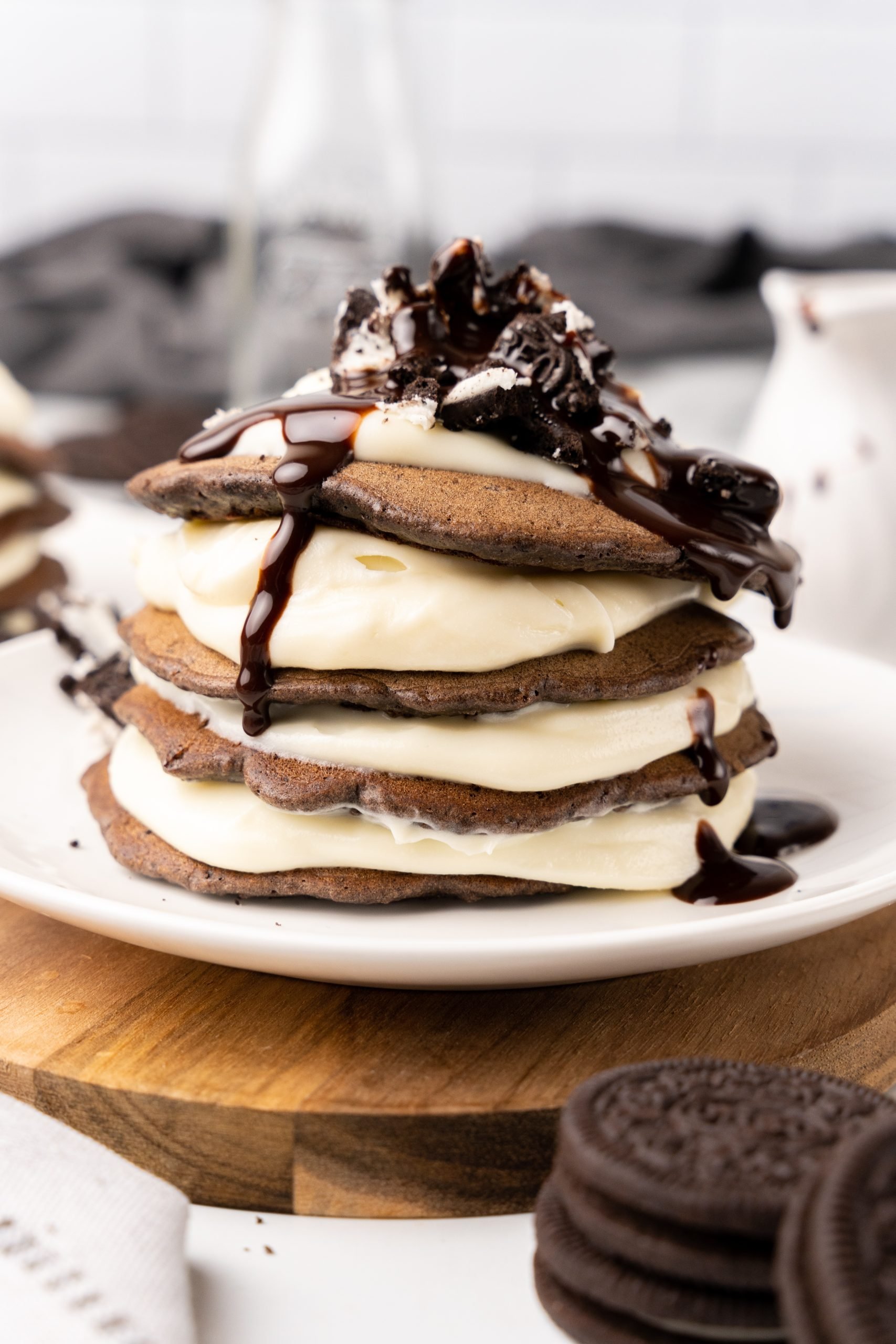 Double Stuffed Oreo Pancakes
Oven Baked Mardi Gras Muffuletta Empanadas
Egg Roll Bowls
21 Unique Bottle Cap Crafts to Inspire You!
***
Now, let's party! Join Fiesta Friday #472 by adding your link(s). Don't forget to link your post to FiestaFriday.net and the cohost's blog so you can be featured.
Your cohost this week is Jhuls @ The Not So Creative Cook
If you're interested in becoming a cohost, please let me know.
If you're new to Fiesta Friday, please read the guidelines.
You are invited to the Inlinkz link party!