I'm looking ahead… to spring. By making colorful and happy food and beverage.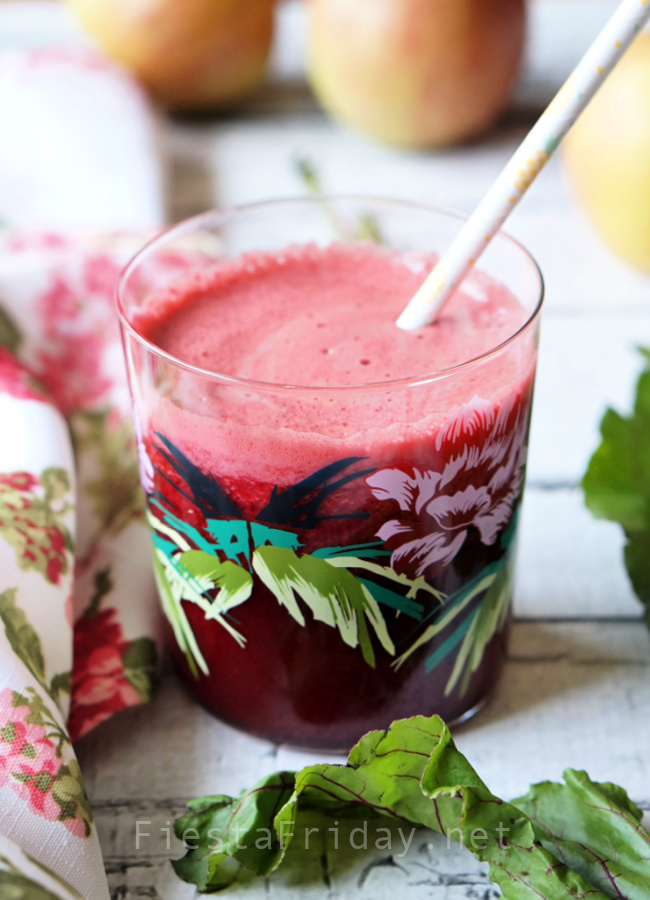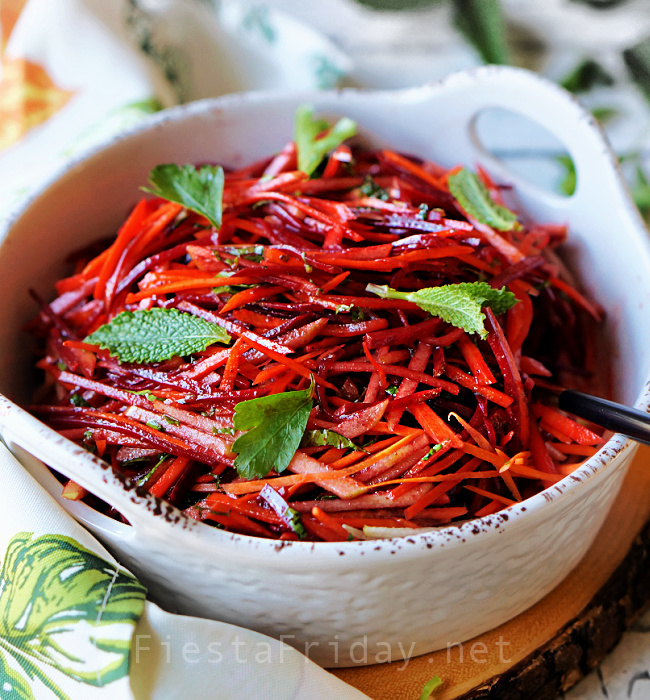 A historic arctic blast is descending on the Northeast, though our area may be spared the worst of it. I can feel the dreaded cold creeping in…
I'll be staying under the covers, sipping my juice and nibbling on my salad, made pretty and happy by the addition of the rarely used beets. Rarely used in my kitchen, that is.
But that's going to change… I bought a boatload of beets. Okay, not a boatload, just a bagful. Enough to make my palms tinged shockingly pink for a few days.
Does anybody know of good beet recipes I should try?
And now, From Our Fiesta Friends:
Melt-in-your-mouth Bunny Shaped Pineapple Tarts
Crescent-Wrapped Cinnamon Apple Slices
Sumac and Preserved Lemon Hens
Kibis con Queso de Bola
***
Now, let's party! Join Fiesta Friday #470 by adding your link(s). Don't forget to link your post to FiestaFriday.net so you can be featured.
If you're interested in becoming a cohost, please let me know.
If you're new to Fiesta Friday, please read the guidelines.
You are invited to the Inlinkz link party!