Lunar New Year 2023 will begin this coming Sunday and I will mark the occasion by making bao buns.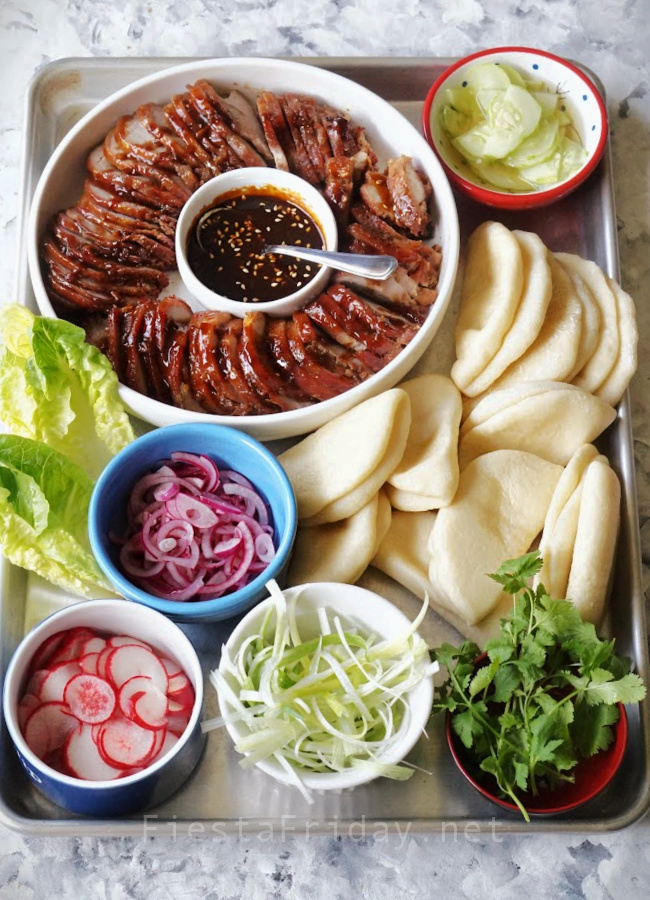 I served this non-traditional Build-Your-Own Bao Bun Tray last year and my family and I had so much fun. Everybody raved about it!
So I thought… why not repeat it since it was such a success? Maybe I'll even add another filling option, hmm… What should that be?! Grilled shrimp? Lamb meatballs? Crunchy popcorn chicken? Any of those would make terrific bao bun fillings, don't you think?
And for dessert, I'm going to shock my family by serving fruit.
And if they protest, and they will because they don't think of fruit as dessert, I will point them to this NYTimes article that states "eating or giving fruit is a beloved Lunar New Year tradition in many Asian cultures, expressing love and thought to bring good luck." So there! Fruit is the real Lunar New Year tradition.
Maybe I can pretty it up like this.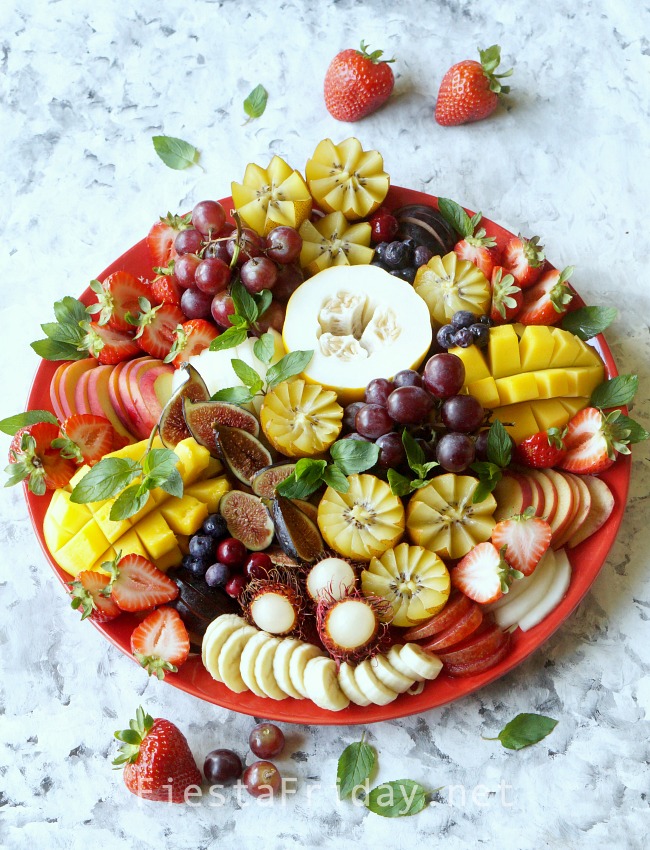 Maybe that'll make them be more receptive to the idea. One can only hope…
Now, It's Time For Fiesta Features!
Hard Boiled Egg BLT Bites
15 One-Pot Weeknight Recipes
Peanut Butter Chicken Curry
Potato and Black Mushroom Soup
***
Now, let's party! Join Fiesta Friday #468 by adding your link(s). Don't forget to link your post to FiestaFriday.net and the cohost's blog so you can be featured.
Your cohost this week is Jhuls @ The Not So Creative Cook
If you're interested in becoming a cohost, please let me know.
If you're new to Fiesta Friday, please read the guidelines.
You are invited to the Inlinkz link party!