During the holiday break, I binge-watched all kinds of shows and movies. Many were enjoyable (Riches, Wednesday, Cook At All Costs, Emily in Paris, The Summer I Turned Pretty, Top Gun Maverick, etc). A few were not and therefore, never finished and quickly forgotten.
Then there were some that were so-so. They started out full of potential but never really blossomed, or ended in an anticlimactic fashion. One of these so-so ones was this indie movie entitled "Nanny." The acting was pretty good, actually, but the plot was thin.
For me personally, however, there's a great thing that came out of that movie. It was my introduction to a dish called Thieboudienne. It's a Senegalese dish of rice, fish, and vegetables. By all accounts, it sounds and looks like a grand dish perfect for a special occasion.
Here's my first attempt at Thieboudienne.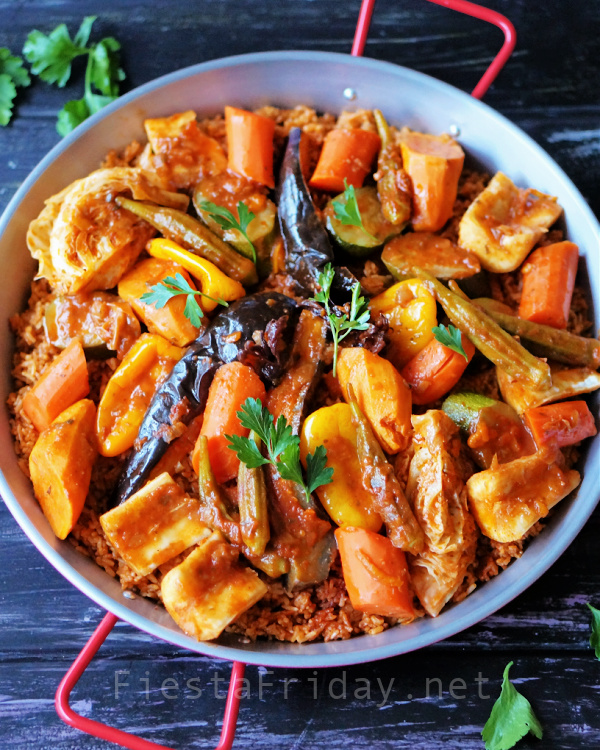 The stewed fish, in this case, was cooked separately and served on the side. So, obviously, it's not an authentic version but my family and I gave it a thumbs up. There will be more Thieboudienne in the future!
Have you tried Thieboudienne?
Now, Check These Out!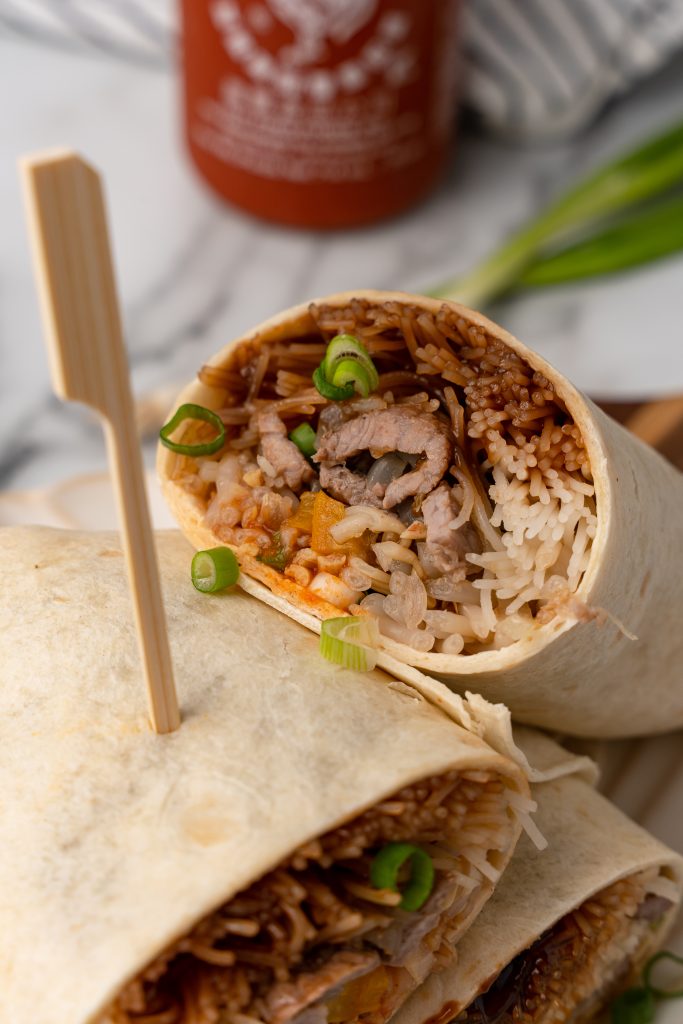 Phorittos (Pho Style Burrito)
No Bake Ruby Chocolate Tart
Spoom recipe for New Year
Easy Mexican Ravioli Lasagna
***
Now, let's party! Join Fiesta Friday #467 by adding your link(s). Don't forget to link your post to FiestaFriday.net so you can be featured.
If you're interested in becoming a cohost, please let me know.
If you're new to Fiesta Friday, please read the guidelines.
You are invited to the Inlinkz link party!