Let's talk about the perennial New Year's resolutions – eating healthier, exercising more, yadda yadda…
Everybody makes them, right, myself included. And I have every intention of keeping them, of course. In reality, though, it's not as easy as it seems. There are so many factors out there, like being lazy and disorganized for one, that can easily derail you from keeping your well-intended resolutions.
So I thought maybe this year I'll be more specific… eating healthy by having at least one fish and/or vegetarian dinner a week. And exercising by getting on the treadmill for at least 15 minutes 3 times a week. Like that specific.
I hope that'll make it easier for me to stick to my resolutions… who knows…
I do know one thing… I still need to go thru all the leftover ingredients (healthy or not) from the holiday celebrations.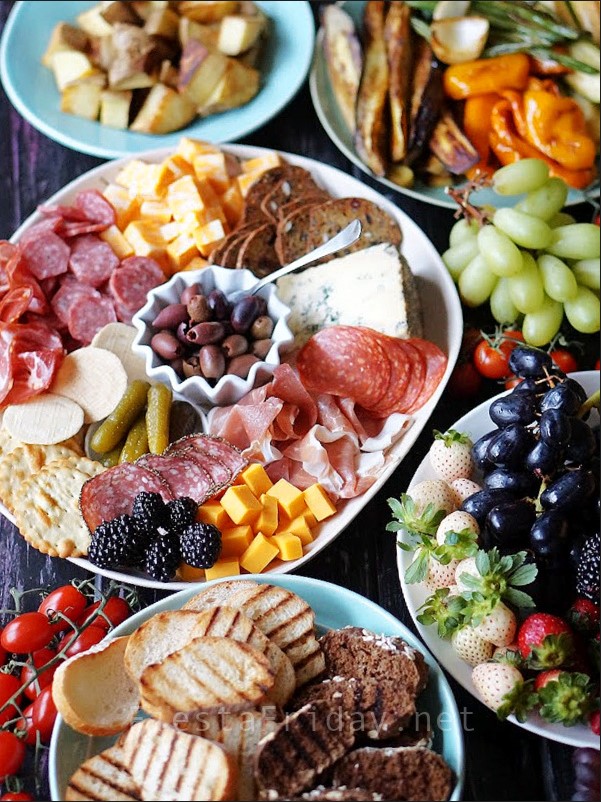 See what I mean about how easy it is to get derailed?!
Anyway, it's time to fiesta…
Starting With These!
Gluten-Free Honey Coconut Cake + Snowman Cake Tutorial
Chicken Pho – Vietnamese Comfort Food
Smoked Salmon Appetizer
Ginger Chicken Noodle Soup
***
Now, let's party! Join Fiesta Friday #466 by adding your link(s). Don't forget to link your post to FiestaFriday.net so you can be featured.
If you're interested in becoming a cohost, please let me know.
If you're new to Fiesta Friday, please read the guidelines.
You are invited to the Inlinkz link party!