Fall is, arguably, the busiest time of the year for a gardener. That's me, I'm a gardener. I find myself spending most of my spare time, weather permitting, cleaning up the garden.
Fallen leaves are everywhere… They seem to particularly enjoy accumulating under the thorniest of bushes, where even the strongest electric blower is challenged in getting them out.
Then there are those nail-biting decisions to make… Which plants should go in the greenhouse? Should they be moved now or later? Should the greenhouse heater be turned on or not? On and on…
I suppose if you have all the space you need these wouldn't be such hard decisions to make. But I have way too many plants and way too little space! I have to pare down the number of plants to overwinter, which means some will inevitably be left to succumb to the wintry elements. Poor, poor papayas…
They are still happily growing next to the compost bins…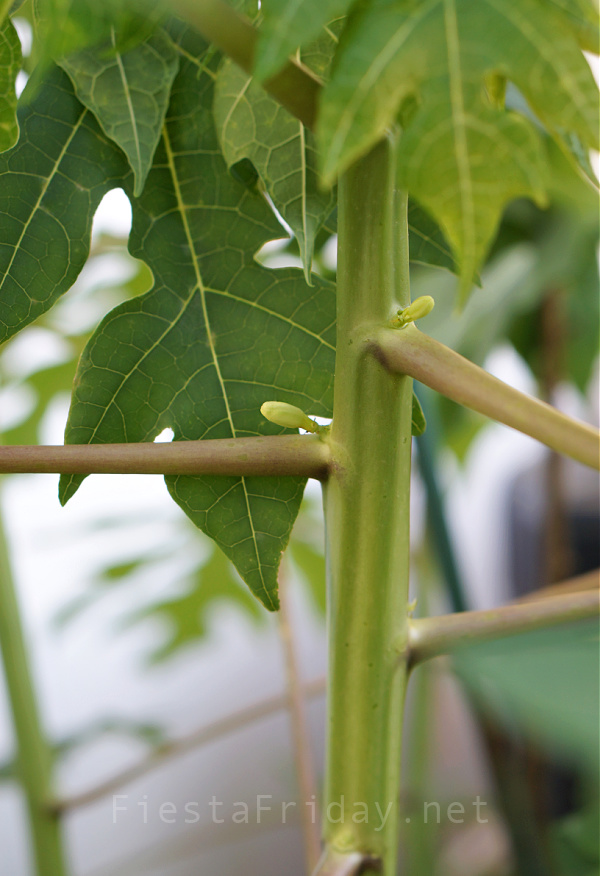 One of them is even sporting flowers! And they look to be female flowers, which means that they have the potential to eventually transform into fruits. But, alas, they will not have enough time to do so before the frost comes and takes them down.
I guess papayas are not meant to grow in New Jersey… Or maybe I need to buy another greenhouse. Bigger. Taller. Maybe.
Now, This!
Oatmeal Chocolate Toffee Ghost Cookies
"I am a certified cookie monster so I couldn't resist delicious and adorable cookies like these!" — Jhuls
"I totally agree with my cohost; these cookies are irresistibly adorable and will bring out the cookie monster in all of us." — Angie
Broccoli Cornbread Casserole
"My Thanksgiving Dinner Menu is somewhat set in stone but that doesn't mean I can't introduce something new every now and then. It's my prerogative; I'm the cook. And I say this year, we'll try this casserole!" — Angie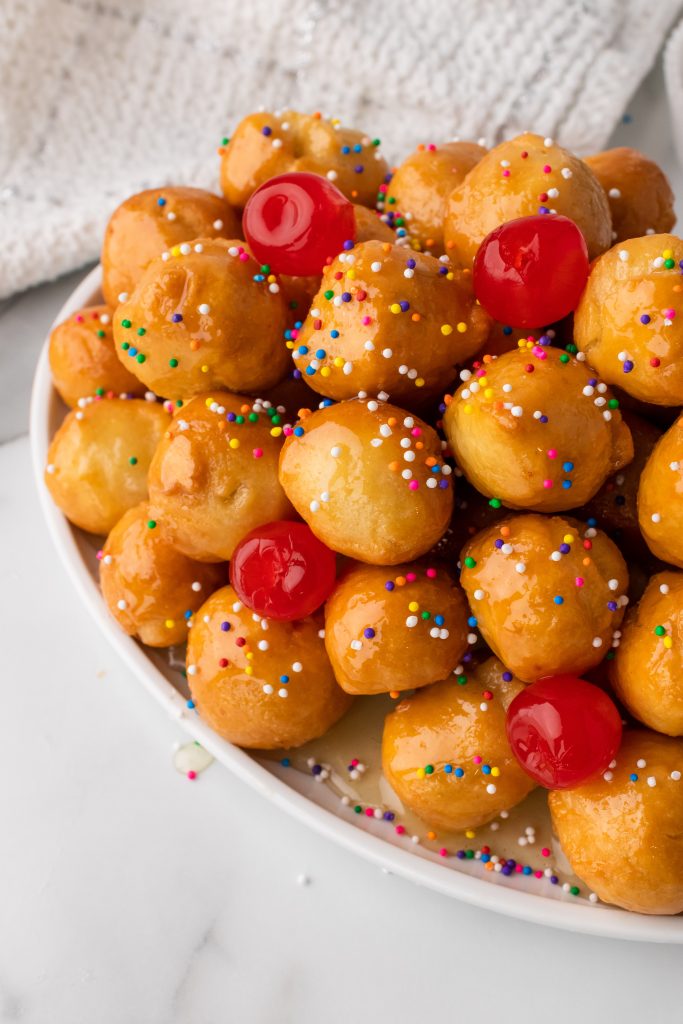 Nonna's Italian Struffoli
"How enticing does this look?! And so festive, too. Perfect for the upcoming holidays." — Angie
Easy Taco Twist Casserole
"YES to casserole dishes – great to make ahead for busy days! And this one's great for taco night!" — Jhuls
***
Now, let's party! Join Fiesta Friday #456 by adding your link(s). Don't forget to link your post to FiestaFriday.net so you can be featured.
If you're interested in becoming a cohost, please let me know.
If you're new to Fiesta Friday, please read the guidelines.
You are invited to the Inlinkz link party!