The elderberry supply looks to be endless at this point. I've now made elderberry jam, elderberry syrup #1, and elderberry syrup #2. Yup, two kinds of elderberry syrup. Like Thing 1 and Thing 2, same difference. One for mixing into drinks and one for medicinal use.
I also made Pontack Sauce #1.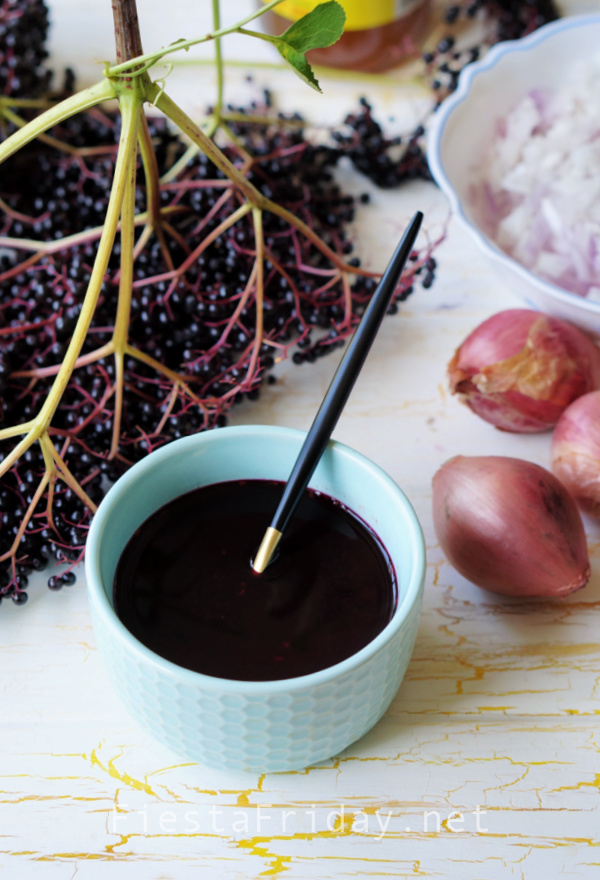 And Pontack Sauce #2.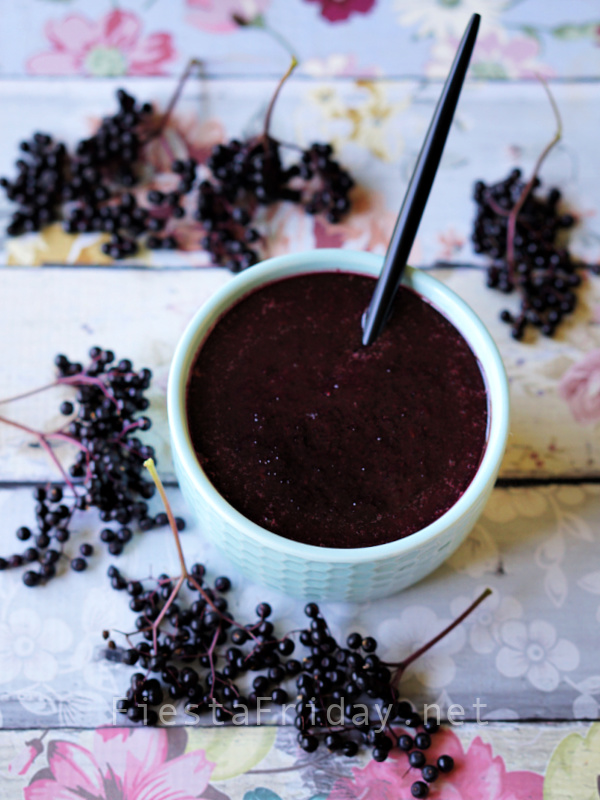 And yet there are still many more harvestable berries out there! I suppose I'll leave the rest to the birds once I get tired of processing them.
If you ever want an easy-to-grow backyard fruit that rewards you with such enthusiasm, elderberry is it.
Are elderberries tastier than let's say… blueberries or raspberries? No, but they're definitely more prolific. And reportedly have antiviral properties.
I'm compiling the recipes of all these elderberry concoctions as we speak. Only the best will be posted. Stay tuned.
And Now, These:
Dong-Guerami Inspired Folded Gimbap
"This is so creative and for those who are somewhat challenged in making gimbap rolls, is definitely a much more doable way of making gimbap." — Angie
Chimichurri Flank Steak
"Oh, gosh, this made me drool… and then I showed it to the husband… and he started drooling, too! I MUST make this soon and I'll serve it exactly like this!" — Angie
Tequila Grilled Chicken
"This sounds tantalizing and reminds me I still have a lot of tequila somewhere in the liquor cabinet." — Angie
Peach Waffles with Salted Caramel Sauce
"This is a great idea to use up those peaches sitting on the counter. Perfect with the salted caramel sauce. " — Jhuls
***
Now, let's party! Join Fiesta Friday #447 by adding your link(s). Don't forget to link your post to FiestaFriday.net so you can be featured.
If you're interested in becoming a cohost, please let me know.
If you're new to Fiesta Friday, please read the guidelines.
You are invited to the Inlinkz link party!