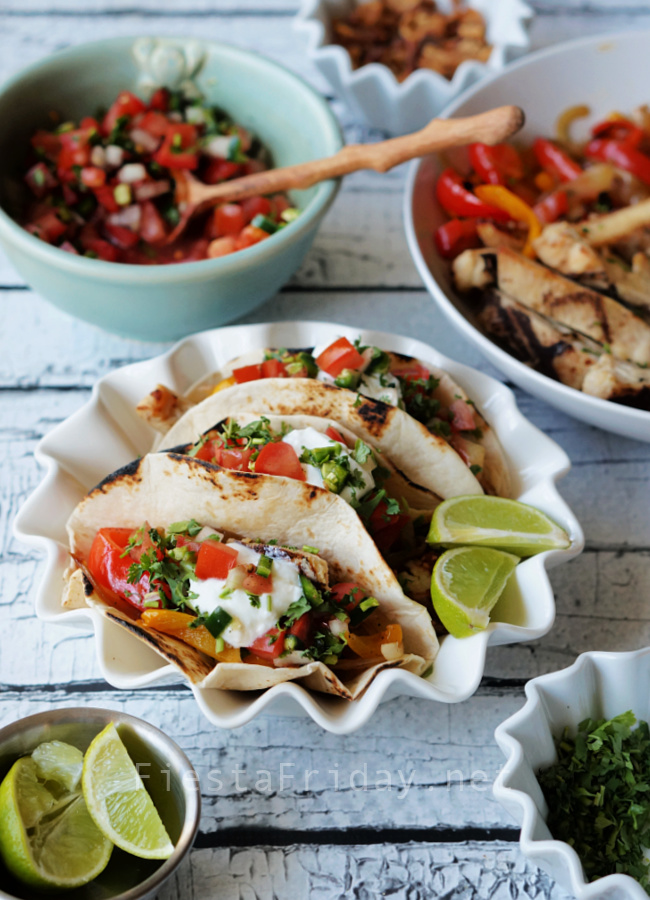 It's fajita time! So declared the husband. Not so much in words, but by coming home with heat-and-eat chicken fajita. Hmm… looks like he's been at it again… going to Sam's Club for sample offerings and getting hooked.
We used to do that together until a couple of years ago when I decided not to renew our membership. I didn't miss it, to be honest. But they had this incredible deal recently where they slashed their membership fee by… oh I dunno, by a lot. So now once again we're members.
They're very good at getting you to buy whatever it is they're peddling and the husband is the most vulnerable to it. Hence, the chicken fajita.
I'm not mad or anything. It's actually pretty tasty! And it cut my time in the kitchen… oh I dunno, by a lot. Since all you need to do is just heat and serve.
Well done, husband!
And now, it's time to take a look at these outstanding recipes:
Pancetta & Nasturtium Wrapped Hake
"This one is a MUST-TRY! Amazing recipe and such beautiful plating. 5 stars!!" — Angie
No Churn Blackberry Cheesecake Ice Cream
"Who wouldn't enjoy delicious ice cream during summer? And no churn? Winner!" — Jhuls
Smoked Garlic Butter
"I love garlic butter, but smoked garlic butter sounds even better!" — Jhuls
Banana Beignets & Cream Cheese Dipping Sauce
"These look like perfect comfort food for me! And the cream cheese dipping sauce – wow!" — Jhuls
***
Now, let's party! Join Fiesta Friday #443 by adding your link(s). Don't forget to link your post to FiestaFriday.net so you can be featured.
If you're interested in becoming a cohost, please let me know.
If you're new to Fiesta Friday, please read the guidelines.
You are invited to the Inlinkz link party!