Yesterday I was putzing around the garden in shorts, no kidding! Today I have my thickest jacket, boots, and scarf on. WTH is going on?!
The world is obviously in turmoil. Not just weather-wise, but on many fronts as well. The ongoing pandemic, though in some places has somewhat abated, leaves many local officials offering confusing and conflicting directives.
Politically, the situation in Ukraine could not have moved in a worse direction.
Listening to the news makes me feel uneasy. It's very hard to sleep well at night these days.
Is it just me or is anybody else feeling this way?
I need to look at my seed catalogs, buy plants, or cook and bake more. Or all of the above. That's what I need. As soon as I get home from work today, I'll clean my seed-starting trays, and then I'll be cooking up a storm. To feed my soul.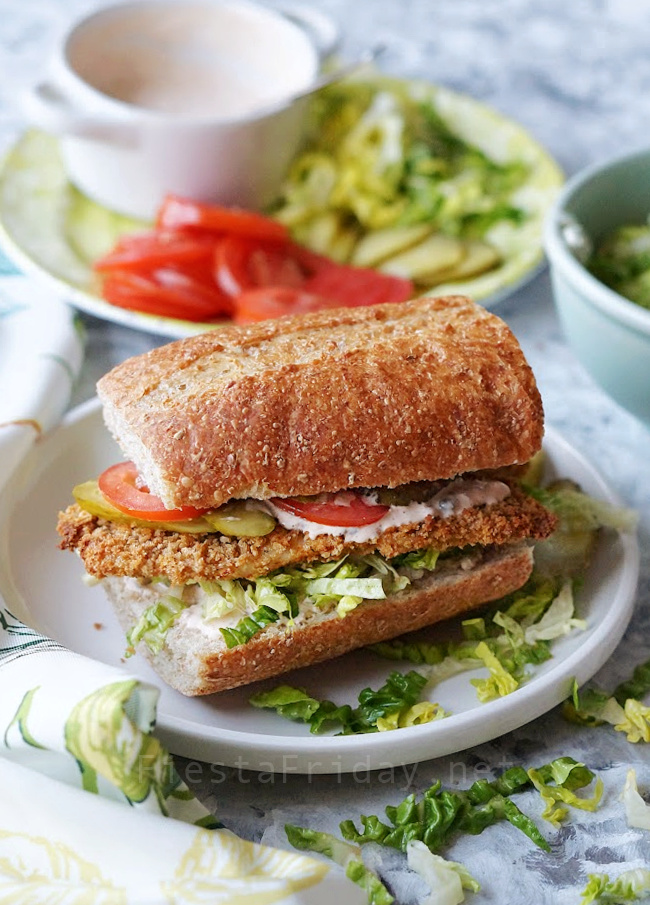 I'll be trying to perfect my Po'boy sandwiches. Maybe gumbo will be on the menu as well since we'll be celebrating Mardi Gras in a few days. And beignets, of course. Always beignets. I'll let you know how they turn out.
Let's See What Our Friends Are Offering
Gluten Free Panko Breadcrumbs
"I always have panko breadcrumbs at home but never thought of making them myself. This is something I need to try in the future." — Jhuls
Sourdough Discard Crackers
"Now this is a brilliant idea! I've turned my sourdough discard into everything I could think of – naan, pancakes, muffins, crumpets, waffles, you name it. But I haven't tried crackers. Holy cow, I'm excited to give this a try!" — Angie
Brown Sugar Shortbread
"Brown Sugar Shortbread, why not?! It sounds scrumptious!" — Angie
Retro Mexican Meatloaf
"This one is right up my alley. Mexican Fiesta rice, salsa, corn chips… how could you go wrong with those ingredients?!" — Angie
***
Now, let's party! Join Fiesta Friday #421 by adding your link(s). Don't forget to link your post to FiestaFriday.net so you can be featured.
If you're interested in becoming a cohost, please let me know.
If you're new to Fiesta Friday, please read the guidelines.
You are invited to the Inlinkz link party!