It's chicken and rice time!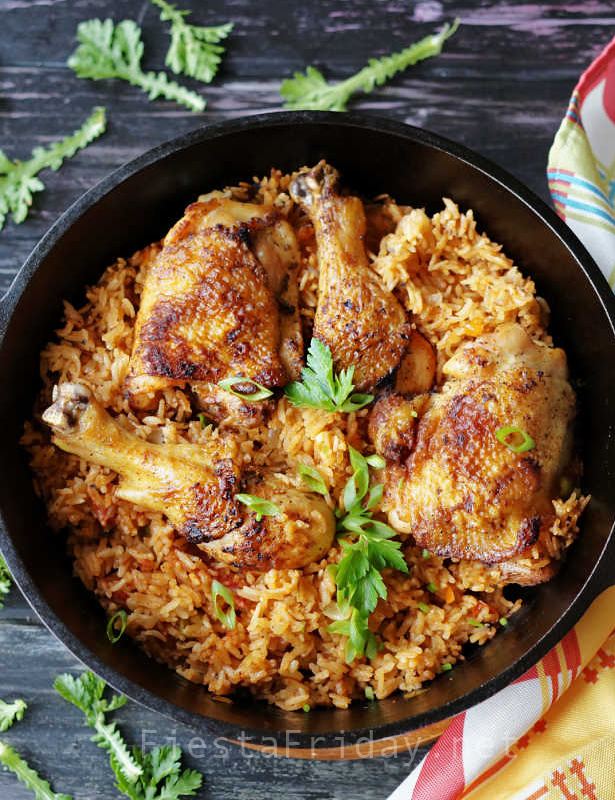 Chicken and Rice, without a doubt, is the ultimate one-pan comfort meal. It's ubiquitous in many cultures; everyone seems to have their own version of chicken rice. It's easy to understand why it's so universally well-liked. It's always tasty, filling, comforting, and easy to prepare. Aaaand… it's economical as well, the two main ingredients being affordable most of the time.
Whenever I can't think of anything else to cook, or don't have time to shop for groceries, I end up making some kind of chicken rice. I always, always have chicken and rice!
I make the following on a regular basis: Spanish chicken paella, Italian chicken risotto, Chinese chicken fried rice, and Latin American arroz con pollo (pictured above). All of them are good!
My absolute favorites, though, are the Indian Chicken Biryani and the Hainanese Chicken Rice. Which begs the question of why I don't make them as routinely as the others. Probably because they require a little more effort. But, hey, that's what weekends are for! I think I'll try making one of them this weekend. TGIF!
Now, let's take a look at these: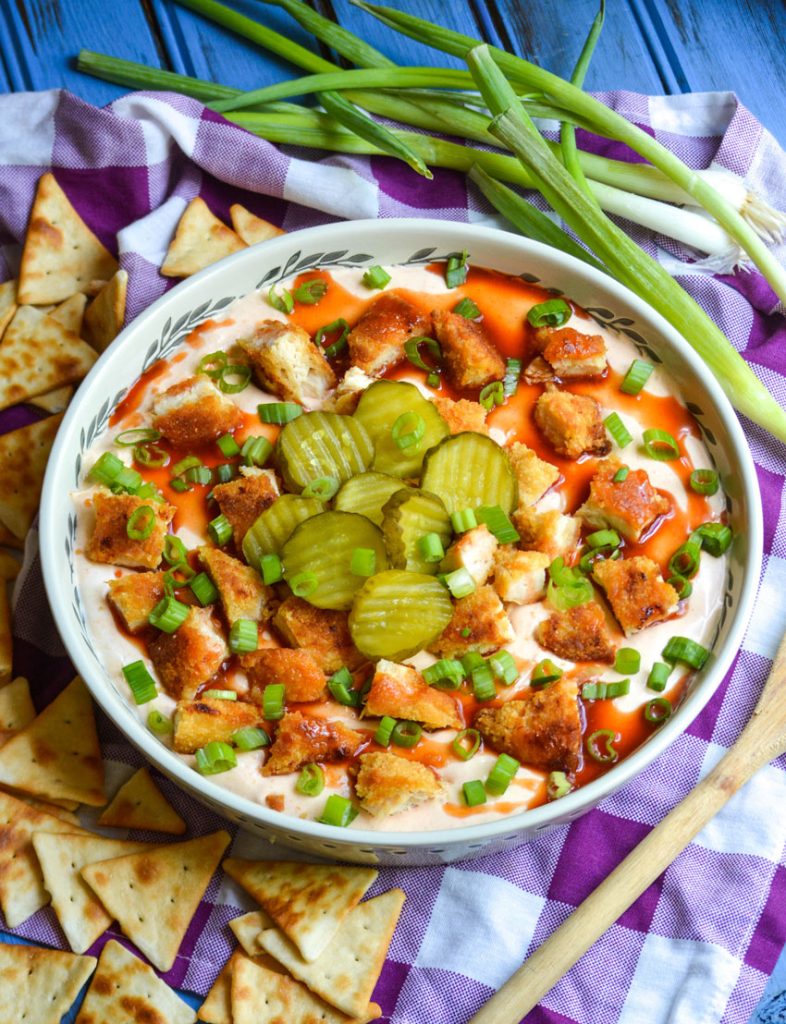 Nashville Hot Chicken Dip
Pizza Strata
7 Things to Do with Lavender
Creamy Eggplant (Aubergine), Avocado, Sprout and Goat Cheese Sandwiches
***
Now, let's party! Join Fiesta Friday #406 by adding your link(s). Don't forget to link your post to FiestaFriday.net and the cohost's blog so you can be featured.
Your cohost this week is Diann @ Of Goats and Greens
If you're interested in becoming a cohost, please let me know.
If you're new to Fiesta Friday, please read the guidelines.
You are invited to the Inlinkz link party!