Happy Halloween, guys, in 2 days!
The thought of Halloween nearing used to send me into overdrive. Have the costumes for the kids been finalized? Did we buy enough candy for the trick-or-treaters? Who is going to drive the kids to their parties and who will hold the fort? On and on… Halloween was a lot of work!
Now that the kids have grown up, it gets easier. We don't even have to open the door to the trick-or-treaters, courtesy of the pandemic. Last year we laid out packages of candy on a small table just outside the front door for them to help themselves. It worked so well we've decided to do it again this year.
I'll be on the lookout for one particular future delinquent, however, who swiped several packages instead of one last year. But all the other kids were polite and took notice of the "Pick One" sign.
I am a little bit nostalgic, though, for the festivities surrounding Halloween. It used to be so exciting making special meals or treats for the kids. Here's one I made a few years ago.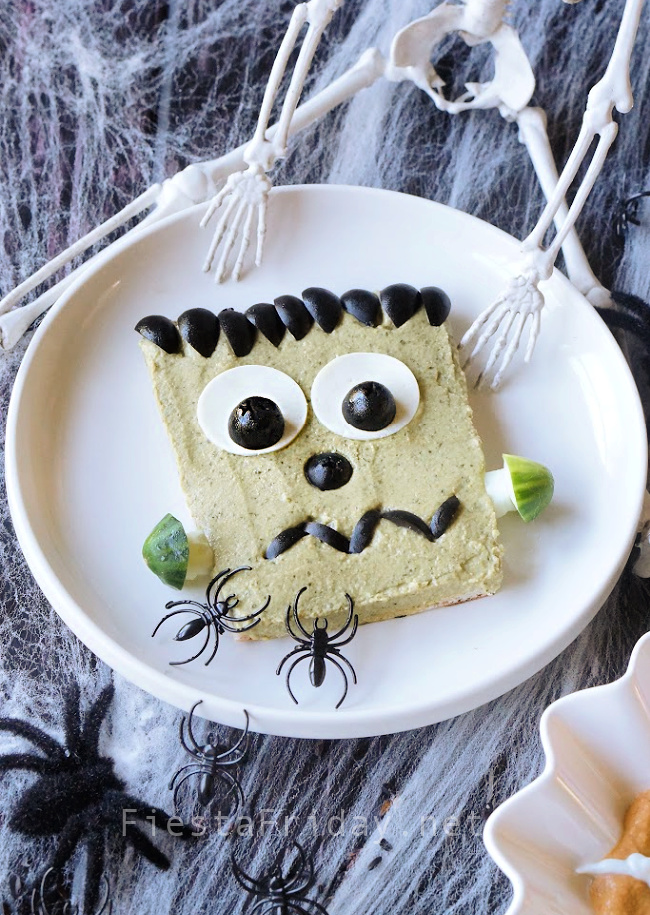 Frankenstein Hummus! Cute, isn't it?! Any of you making anything special for Halloween?
Now, let's take a look at these!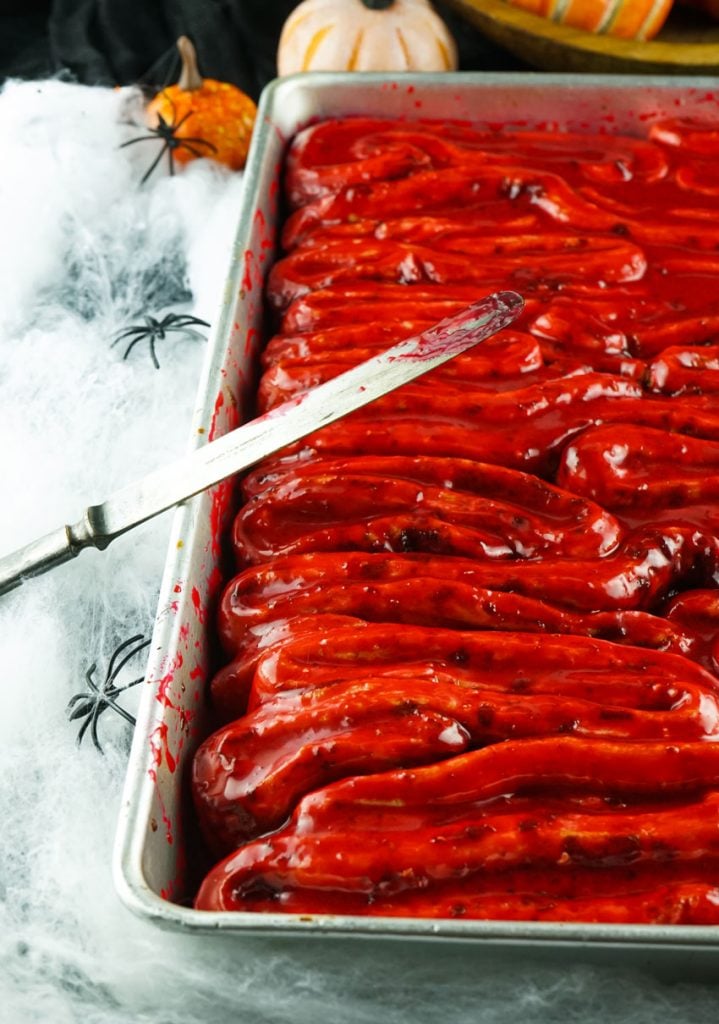 Blood & Guts Cinnamon Rolls
Marathokeftedes: Greek Fennel Fritters
Cheese and Pumpkin Scones
Cheesy Sour Cream Rice
***
Now, let's party! Join Fiesta Friday #404 by adding your link(s). Don't forget to link your post to FiestaFriday.net so you can be featured.
If you're interested in becoming a cohost, please let me know.
If you're new to Fiesta Friday, please read the guidelines.
You are invited to the Inlinkz link party!