It's October! Already! "Time don't fly, it bounds and leaps," as John Prine crooned.
Ain't that the truth. But! October is a good month. Fall is in the air, apple season is on, pumpkin spice is everywhere… to the chagrin of pumpkin-spice haters ?
Aaand…you're finally allowed to put up Halloween decorations! Who am I kidding, my neighbors have put up theirs weeks ago! We have very competitive neighbors, obviously.
I sorta want something a little different this year. I usually put up what I consider typical decorations. Like this.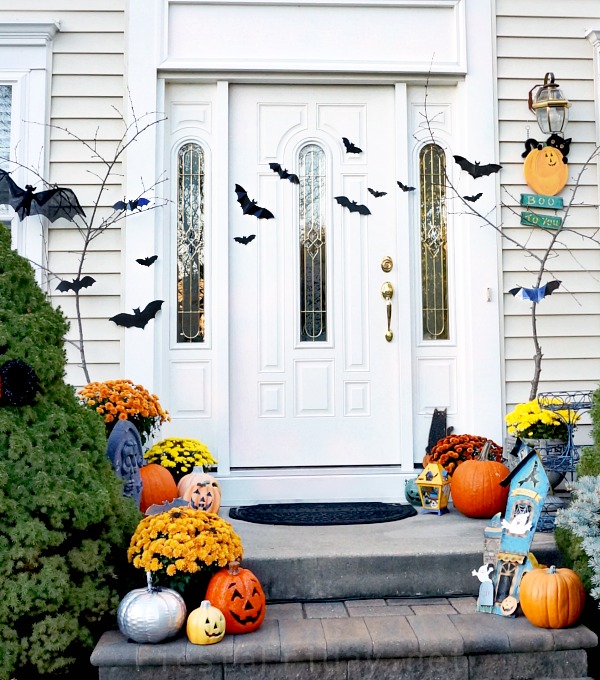 This year I'm thinking dark… like moody… and dark… like black and purple and blood-red and disturbing… like dark ?
IDK. I'm still deciding… Let me know what you guys are doing for Halloween this year.
From Last Week's Fiesta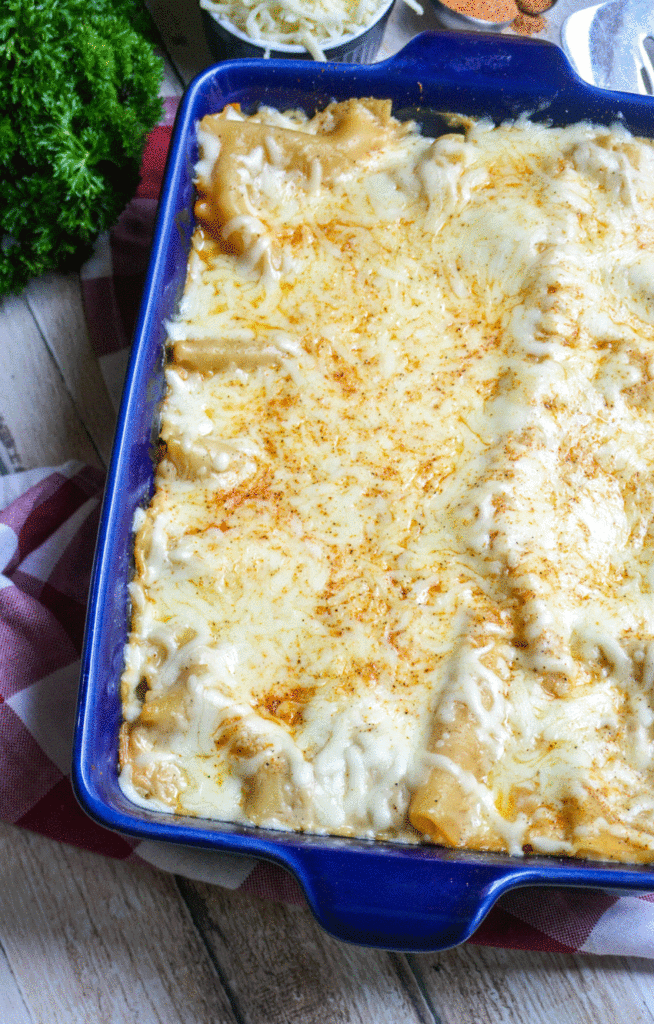 Cajun Lasagna
"OMG! Did you say Cajun Lasagna? Anything Cajun, count me in." —- Jhuls
"This Cajun Lasagna sounds like a fantastic recipe. I'm planning to make this next time the husband asks for a lasagna. Imagine his surprise!" — Angie
Rosemary-Garlic Cream Cheese Spread
"I am into cream cheese spreads lately and this looks like something I know I'd love." — Jhuls
"This does sound very appetizing. Who can resist cream cheese, seriously." —- Angie
Chewy Toffee Apple Cookies
"As soon as I read the words "chewy" and "cookies" I immediately started paying attention. Then I read "toffee" and "apples" and now I'm completely captivated. These are the perfect Fall cookies!" — Angie
Karela Fry (A Bitter Gourd Sabzi)
"For the uninitiated, karela (bitter melons or bitter gourds) is an acquired taste. This fabulous recipe, however, makes this nutritious vegetable very appealing." — Angie
***
Now, let's party! Join Fiesta Friday #400 by adding your link(s). Don't forget to link your post to FiestaFriday.net and the cohost's blog so you can be featured.
Your cohost this week is Liz @ Spades, Spatulas & Spoons
If you're interested in becoming a cohost, please let me know.
If you're new to Fiesta Friday, please read the guidelines.
You are invited to the Inlinkz link party!