There's taco pizza and then there's taco pizza. Or precisely, Taco Taco Taco Pizza.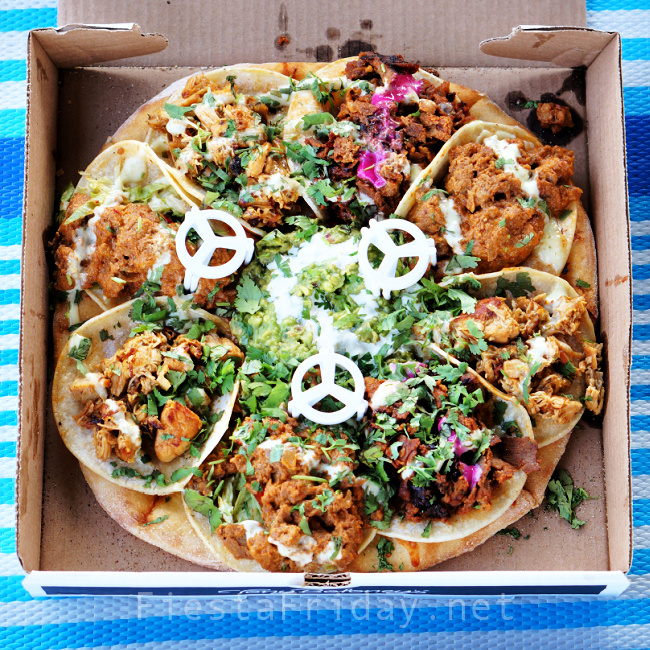 That's the smaller size right there. It was our lunch on a recent trip to the shore. I managed to take a quick snap before it was all pulled apart.
If you're really hungry, you can get one of a larger size, and therefore more impressive. This.
How does it taste? 3.5 stars out of 4, according to my family of four. The half came from me. Only because halfway through eating my slice, I found it all overwhelming. The cheesy pizza slice with the meaty taco sitting on it just became too much. For me.
Granted, the first few bites were highly enjoyable. My mistake was having some of the Cacio Pepe Mac Balls before trying the pizza.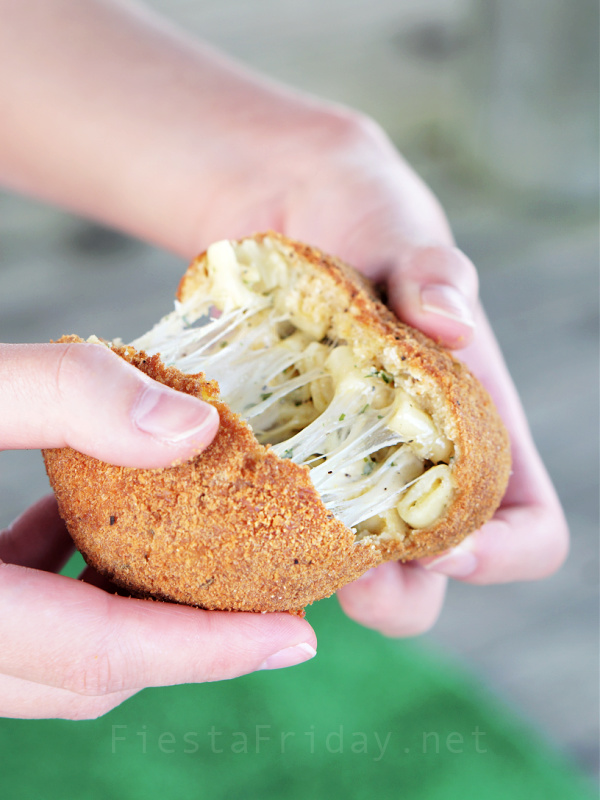 I won't make that same mistake next time.
Now, Check These Out
Peach Rosemary Breakfast Rolls
Vanilla & Chocolate No-Bake Eclair Dessert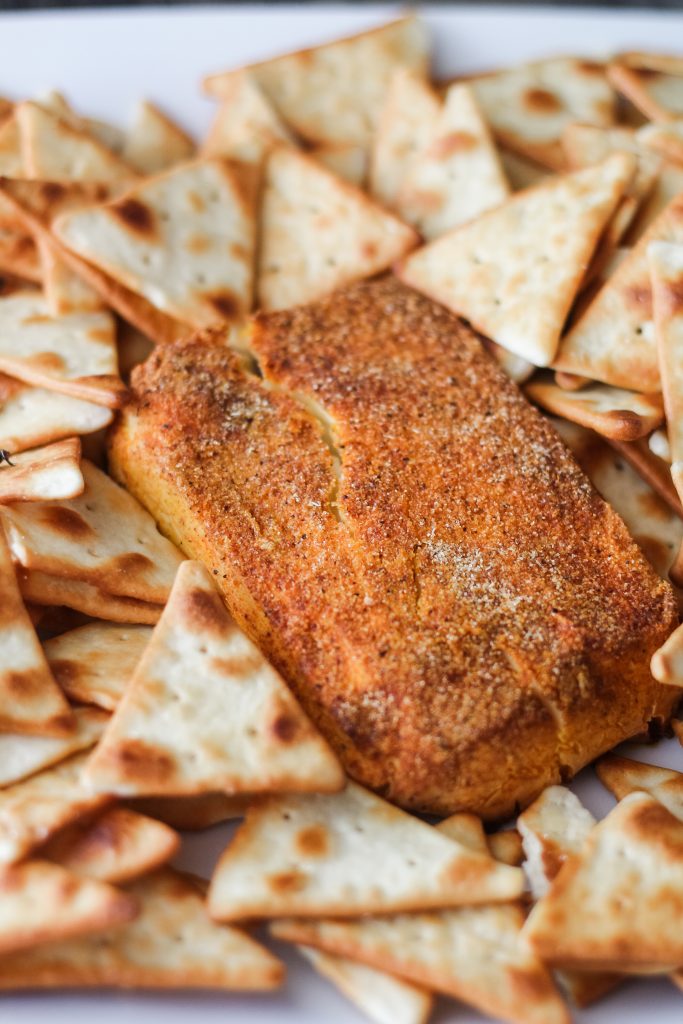 Smoked Cream Cheese
Savory Moroccan Quail Tagine
***
Now, let's party! Join Fiesta Friday #394 by adding your link(s). Don't forget to link your post to FiestaFriday.net and the cohost's blog so you can be featured.
Your cohost this week is Jhuls @ The Not So Creative Cook
If you're interested in becoming a cohost, please let me know.
If you're new to Fiesta Friday, please read the guidelines.
You are invited to the Inlinkz link party!