It's going to be a busy weekend for me. I'm trying to get myself organized and ready to go back to work on Monday. How is summer going to be over already, so quickly?!?
The husband and I are also moving the daughter to her dorm this weekend. Yep, she's flying the coop ??
Why must they grow up?!
I've been trying to make her last week prior to the move as pleasant and as delicious as possible. Luckily, she's easy to please. Just give her a bowl of pasta, and she'll readily gobble it up. Even better if you add pesto to it.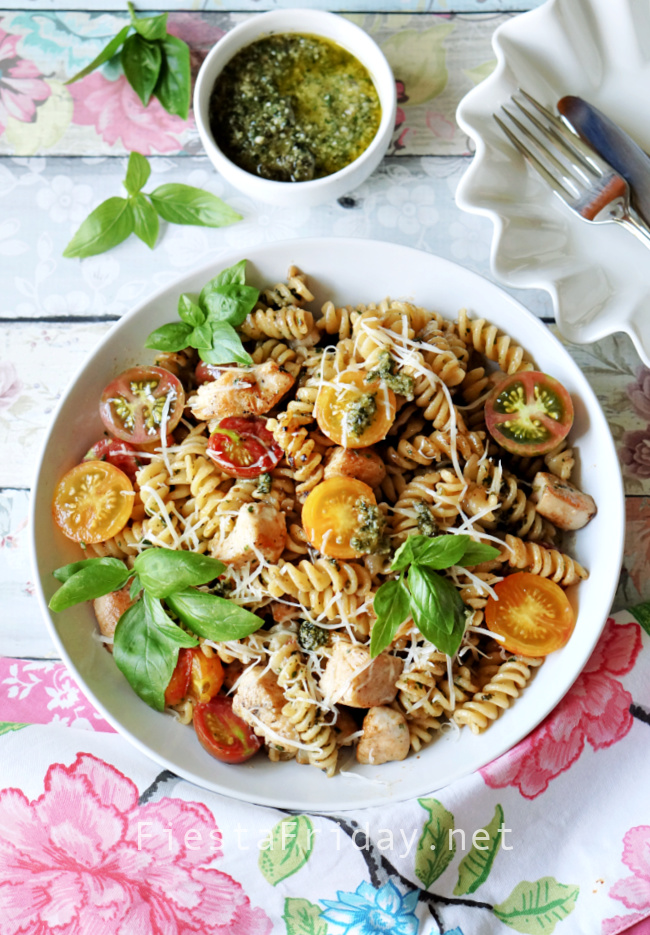 She will eat anything with pesto! To borrow her phrase… Pesto is the Besto!
And that's why I keep a garden. And in that garden are lots and lots of Genovese basil. And other types, too.
Anytime pesto is needed, I just run out and grab fresh basil. Yes, run and grab!
Okay, Now It's Features Time!
Frozen Pina Colada Lollies (Gluten Free, Dairy Free & Non-Alcoholic)
"I love the flavor of these lollies. They are so adorable, delicious, and what?? Gluten-free and dairy-free, too? Count me in!" — Jhuls
"These are so cute! Makes me smile looking at them. And of course, who can resist pina colada? Perfect for the hot weather." — Angie
Vegan Panang Curry (Instant Pot/Stove Top)
"I have a craving for curry dishes and this Vegan Panang Curry is a reminder that I need to satisfy the craving soon." — Jhuls
Honey and Applesauce Cake (Whole Grain)
"I love that this cake is made with whole-grain flour and honey. It'll make me feel less guilty consuming it. And apple season is just around the corner." — Angie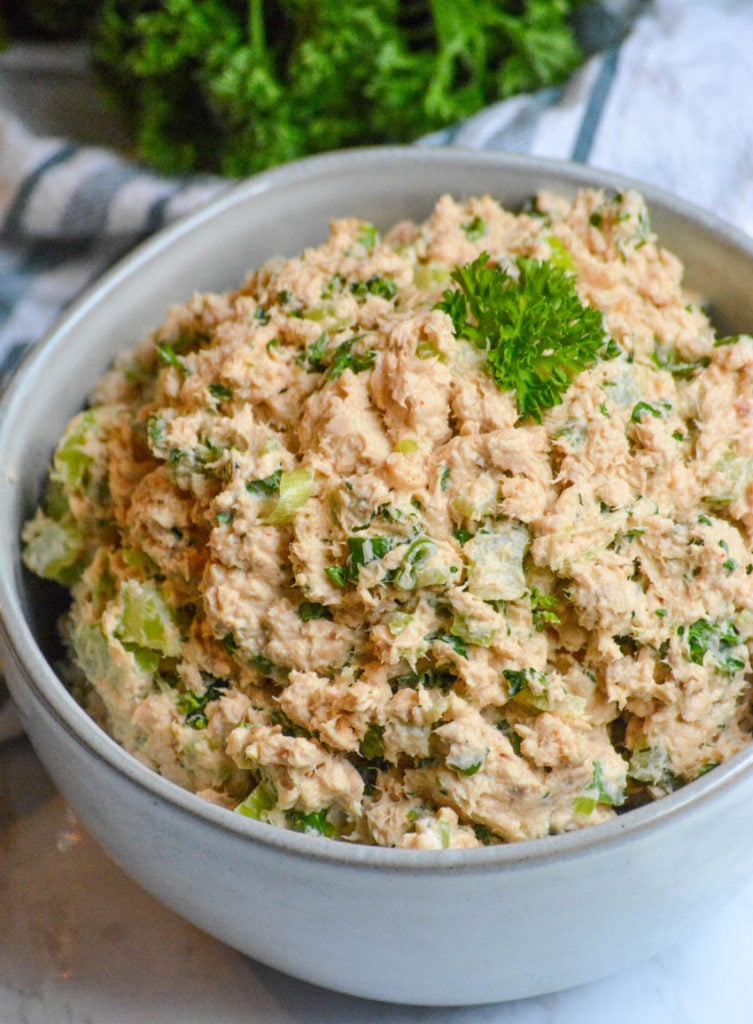 Salmon Salad Spread
"I love everything about this salad spread. I can't wait to try it very soon." —
Jhuls
***
Now, let's party! Join Fiesta Friday #395 by adding your link(s). Don't forget to link your post to FiestaFriday.net and the cohost's blog so you can be featured.
Your cohost this week is Diann @ Of Goats and Greens
If you're interested in becoming a cohost, please let me know.
If you're new to Fiesta Friday, please read the guidelines.
You are invited to the Inlinkz link party!