Hey there, Fiesta Friends! It might seem to you that I'm somewhat absent from the blogosphere. What with not answering your comments and all. That's really inexcusable! I'll try my very best to do better, promise.
The truth is I've been busy with the garden. Inspired by Gardener's World, I've been giving the garden a hard look, trying to figure out ways to improve it. It's looking a bit jungly at the moment. I kinda want a more wild flower-ey, meadow-ey look.
My daughter teases me for having an imaginary rivalry with Monty Don. I suppose I deserve it. I've been saying Monty did this, Monty did that for a whole week in trying to justify digging up one whole side of the backyard, creating yet another border. A very large border needing dozens and dozens of plants! Right now it's just an ugly patch of dirt, but in a few years, it'll be just like Monty's garden. NOT!
I don't know what I'm doing, seriously. HELP!!
There's one plant I can grow, though. It's the hydrangea. Right now it's looking pretty unfazed by the 90+ degrees heat. My kind of plant!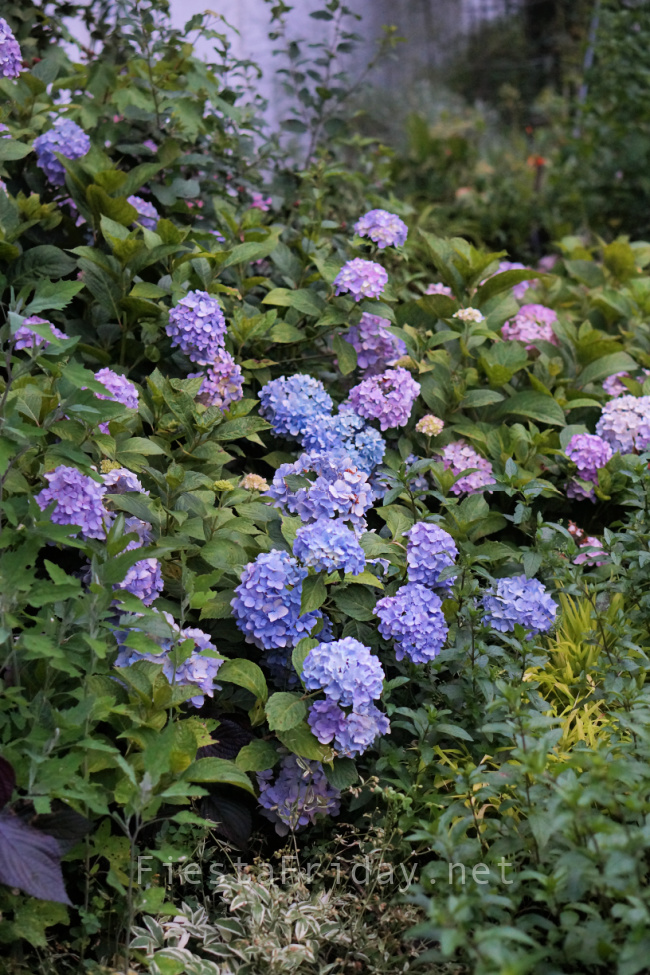 Meanwhile, as far as food is concerned, I've been churning out salads.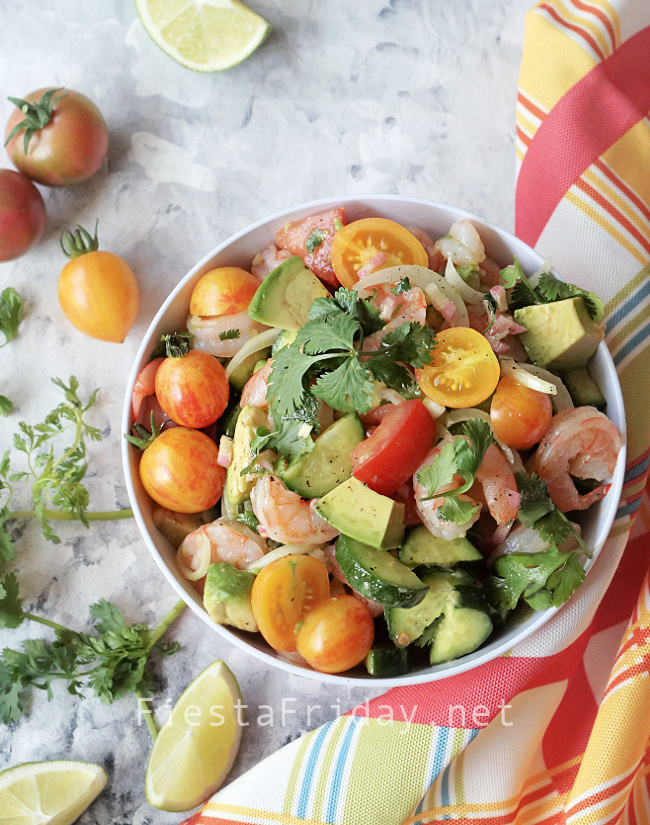 Who wants to turn on the oven in this kind of heat!
From Last Week's Fiesta
Antipasto Platter with Grape Tomato & Caper Salad
Gluten Free Crispy Pizza
Low Carb Beef Kale and Cannellini Bean Soup (Instant Pot)
Red, White and Blue Popsicle Prosecco Refresher
***
Now, let's party! Join Fiesta Friday #388 by adding your link(s). Don't forget to link your post to FiestaFriday.net so you can be featured.
If you're interested in becoming a cohost, please let me know.
If you're new to Fiesta Friday, please read the guidelines.
You are invited to the Inlinkz link party!