Hi there, Fiesta Friends! How are y'all doing?
I've been so busy these past couple of weeks, mainly because the husband is SO BUSY. My busyness correlates directly to his busyness.
And when I say he's BUSY, I mean he's been working around the clock, having Webex meetings with people from different time zones, burning way past the midnight oil, going to bed at 3 am or later, and waking up at 7 am, then start all over again the next day! That kind of busy.
Anyway, I try my best to not disturb him but I tend to be too chatty around him. So he's locked me out of our home office! Where I keep my iMac. Seriously, he has. I've been deprived of my iMac so that's why I haven't been blogging all that much.
Okay, that's probably a backhanded way of blaming the husband for my lack of blogging productivity, but it's all true! I rely on my iMac to edit photos, create Pinterest-worthy pins, etc.
Luckily, I was able to sneak in and uploaded this photo before he chased me out.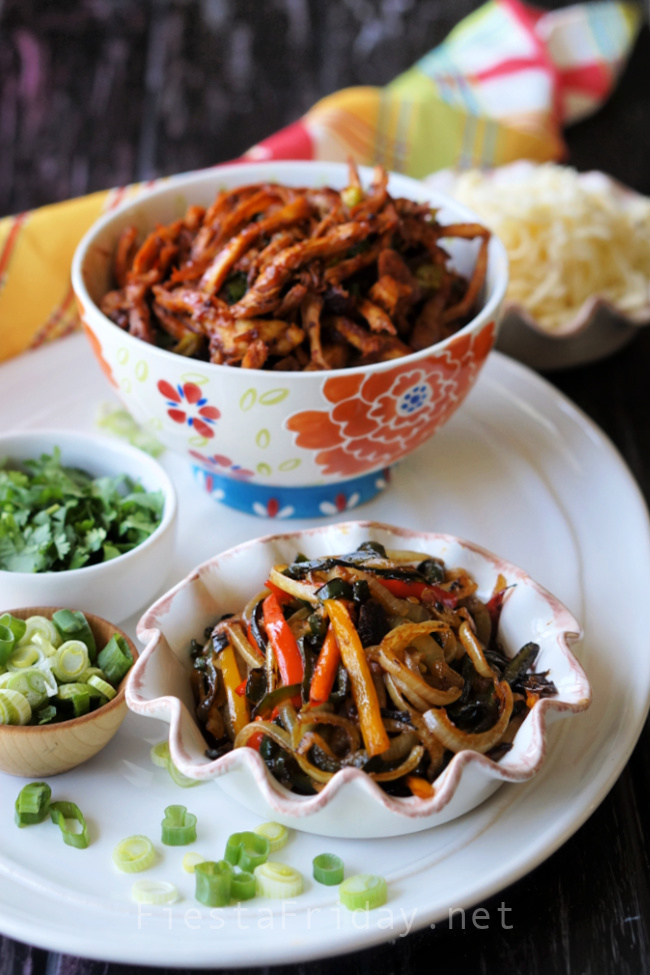 That's the beginning of the killer quesadillas I mentioned last week. I will share the recipe soon, promise. As soon as I can get to the iMac.
There isn't a lack of recipes here, however. Just scroll down and you'll see.
Outstanding Recipes from Last Week's Fiesta
Even More Perfect Roast Chicken
"I love a simple, but perfectly roasted chicken like this. And I love that Liz shared 2 brining methods which I am so excited to try." — Jhuls
"The buttermilk brining method described in this post is brilliant! Borderline genius, I'll say. Okay, full-blown genius!" — Angie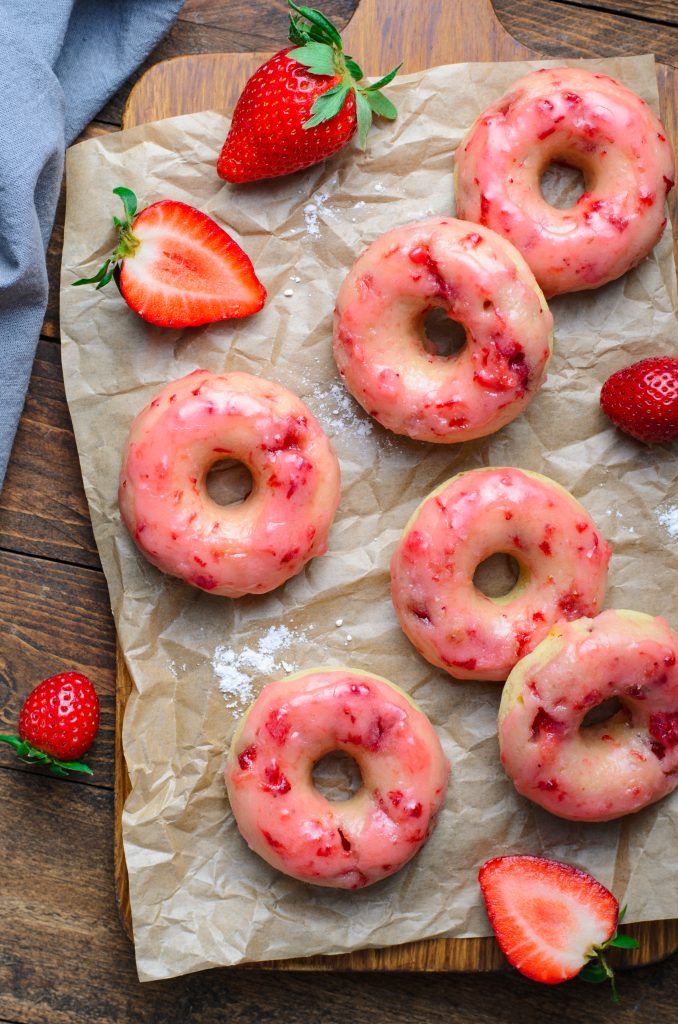 Baked Strawberry Glazed Donuts
"Pretty, pretty donuts! And they're baked, too. Which means they're healthier. Which means you can eat more!" — Angie
Bakery Style Chocolate Chip Cookies
"I have such a hankering for big, thick, luscious cookies. Can cookies be luscious?! Of course! Just look at those cookies." — Angie
Orange Chipotle Chicken
"This is a must-try! I love orange chicken, but haven't tried adding chipotle to it. Sounds yum!" — Jhuls

***
Now, let's party! Join Fiesta Friday #377 by adding your link(s). Don't forget to link your post to FiestaFriday.net and the cohost's blog so you can be featured.
Your cohost this week is Liz @ Spades, Spatulas & Spoons
If you're interested in becoming a cohost, please let me know.
If you're new to Fiesta Friday, please read the guidelines.
You are invited to the Inlinkz link party!