The backyard is starting to look pretty. Particularly the area that borders the neighbor.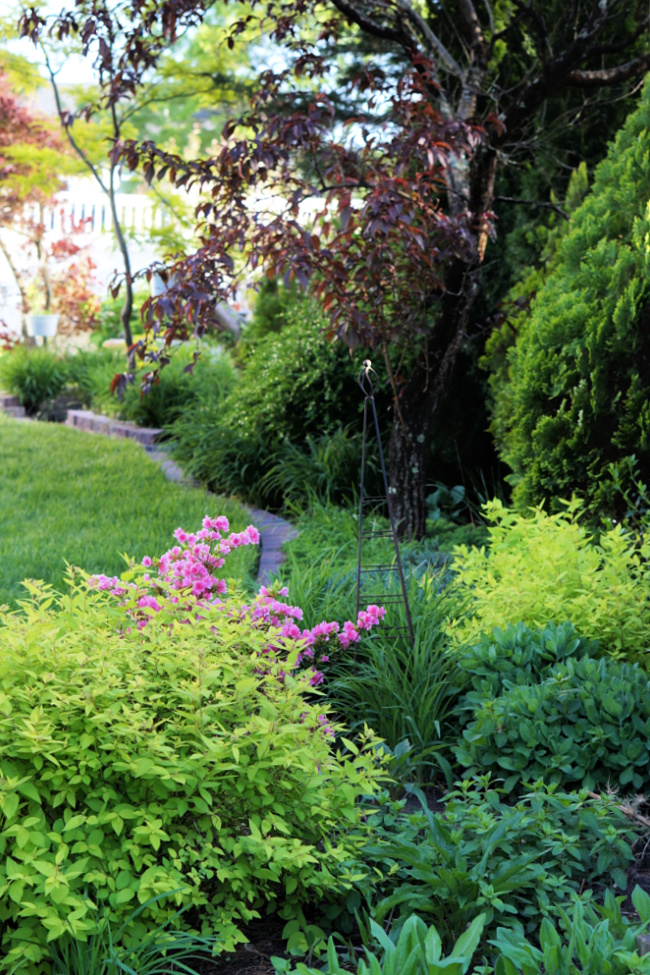 For years I've been battling the marauding bamboo that the previous neighbor had planted against our fence. Last year, the new owner of the house decided to get rid of them, hallelujah! I still see bamboo shoots sprouting here and there but there are fewer of them this year.
If you look at the picture closely, on the lower right-hand corner you can see part of the bamboo roots I was trying to pull out. These are tenacious plants!
So now you know what I've been doing in my spare time. Fighting bamboo!
When I'm too tired to fight bamboo, I take a break with this in my hand.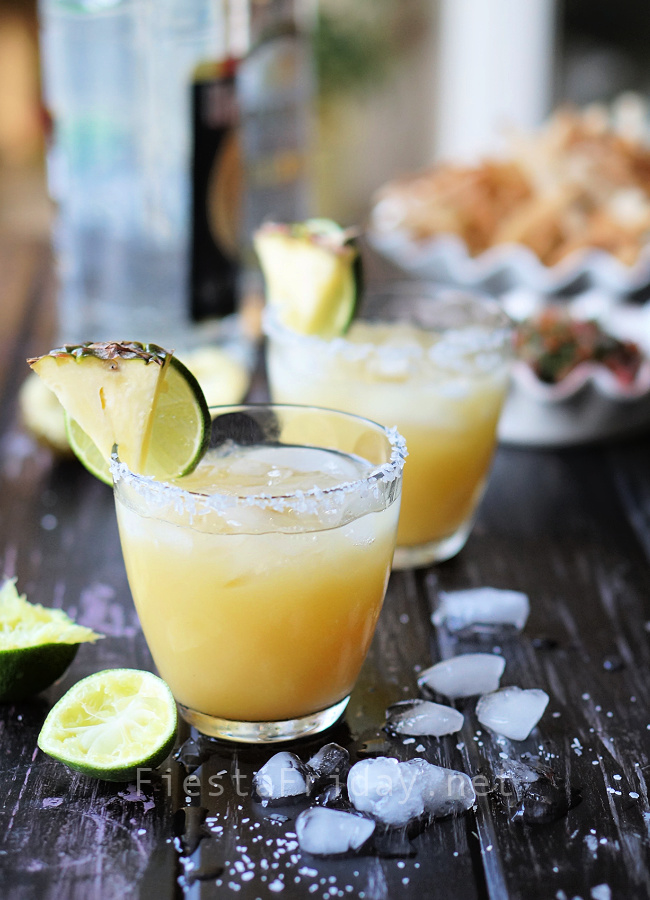 Why is Pineapple Margarita so good?!?!
Features Time!
Chiles Rellenos Bake
"My husband's absolute favorite food at a Mexican restaurant, now I can make it at home in this easy version." — Liz
"For those intimidated by the number of steps required to make chiles rellenos (i.e., I), take note of this version. I'm definitely giving this a try!" — Angie
Easy One Minute Gluten Free Fudgy Brownie in a Mug
"Oh, how pretty is this?! And ready in one minute?! I'm sold!" — Angie
Chocolate Peanut Butter Cookies
"Chocolate and peanut butter, need I say more?" — Liz
Copy Cat Cracker Barrel Roast Beef
"I just know my family will love this. Sounds so tasty, filling, and comforting." — Angie
***
Now, let's party! Join Fiesta Friday #378 by adding your link(s). Don't forget to link your post to FiestaFriday.net so you can be featured.
If you're interested in becoming a cohost, please let me know.
If you're new to Fiesta Friday, please read the guidelines.
You are invited to the Inlinkz link party!