A Nor'easter brought the first snow of the season.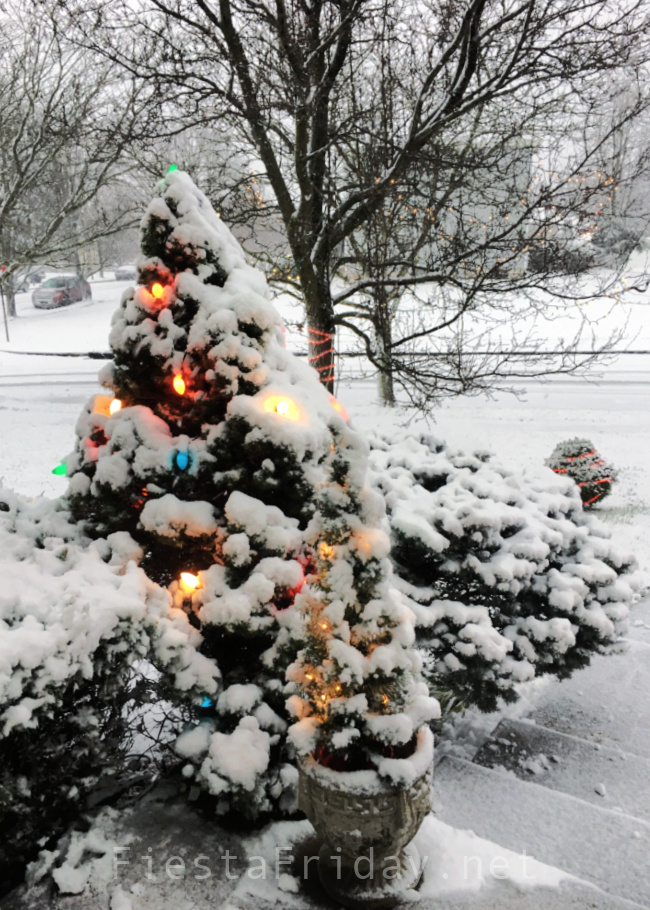 How quickly things changed! Last weekend I was getting quite the workout (read: I was sweating) raking leaves in the garden with temperatures downright warm at 60 degrees.
I'm glad I had the opportunity to clean up out there before the storm came. I expect my gardening chores to be lighter in the spring.
And now that we're engulfed in snow, there's really nowhere to go and nothing to do … except for holiday baking. So, let it snow … I'm looking forward to being engulfed in butter, chocolate, sugar, sprinkles, vanilla … you name it, I want to be engulfed in it! This is not necessarily a bad thing, you know, since Christmas is just one week away. At this point, you want EVERYTHING in the house to smell like cookies. That includes your hair!
And Now, It's Features Time!
Homemade Clotted Cream
There's nothing as decadent as clotted cream on top of a slice of tart or cake, or scone! And this dairy-free version looks amazing." — Eff
"I tried making homemade clotted cream before, and it took me close to 12 hours! The result may have been worth it, but wouldn't it be great if you can do away with such an extended baking time? Well, this recipe does just that. Plus, it's vegan. Yup! It's another thing to put in that holiday gift basket for your vegan friend." — Angie
Cranberry Cookie Tart
"My, oh, my … this tart has everything going for it, from the cookie crust to the freshly-made cranberry sauce filling. It looks divine!" — Angie
"I love the extra crust topping over the filling on this tart! And the addition of fresh cranberries sounds amazing." — Eff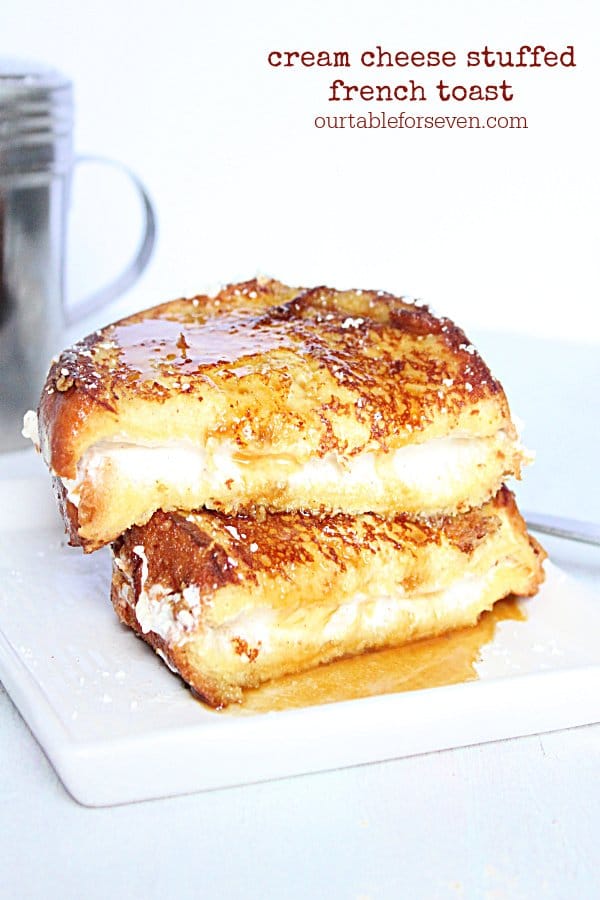 Cream Cheese Stuffed French Toast
"Okay, I love french toast, but it can't be soggy, so I steer clear of french toast casseroles. But this cream cheese-stuffed french toast looks so good, perfect for a lazy brunch." — Eff
Dark Chocolate Peppermint Cookie Bars
"Peppermint and chocolate are such a great flavor combo, and Nancy has stuck them in a cookie bar… I don't know about her, but I wouldn't be sharing these!" — Eff
***
Now, let's party! Join Fiesta Friday #359 by adding your link(s). Don't forget to link your post to FiestaFriday.net and the cohost's blog so you can be featured.
Your cohost this week is Jhuls@The Not So Creative Cook
If you're new to Fiesta Friday, please read the guidelines.
You are invited to the Inlinkz link party!