As soon as December hits, I start thinking seriously about Christmas, ergo cookies. Also, Hanukkah. Ergo fried foods.
Like sufganiyot. And latkes.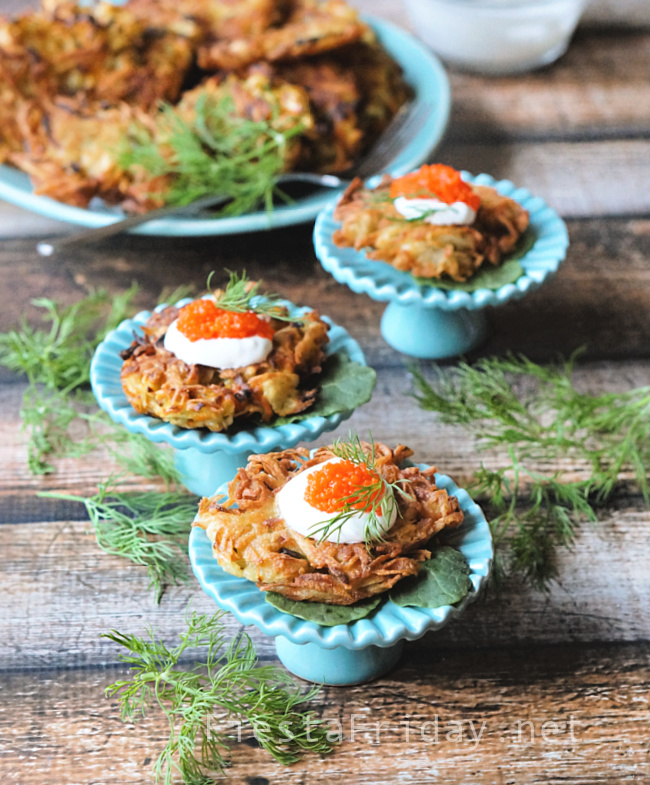 Since the start of the month, we've enjoyed platefuls of cookies and latkes and sufganiyot. So many kinds of cookies, so many ways to top latkes, so many things to fill your sufganiyot with. So many decisions!
The good thing is, it's really fun deciding. What kind of cookies do I want today? What should I add to my latkes? Should I do jelly-filled or Nutella-filled sufganiyot? All the fun stuff!
What about you, peeps? What are your favorite cookies? Do you prefer latkes or sufganiyot? Isn't December such a wonderful month?
Now, Features!
Orange Cranberry Buns
"These buns look and sound downright magical! Ohemgee… what would I give to be able to taste one of these?! Gorgeous, gorgeous, gorgoeus!!" — Angie
Coconut Rice Salad with Green Mangoes
"After all the rich foods we've had recently at Casa Angie, I could use a little break with this wonderfully refreshing salad. I love the tropical flavors in this, so mouth-watering!" — Angie
Ritz Cracker Candy
"I've always had a thing for cracker candy. It's the combination of salty and sweet that makes them so appealing. This one is slated to fill Santa's cookie plate this year." — Angie
***
Now, let's party! Join Fiesta Friday #357 by adding your link(s). Don't forget to link your post to FiestaFriday.net and the cohost's blog so you can be featured.
Your cohost this week is Diann@Of Goats & Greens
If you're new to Fiesta Friday, please read the guidelines.
You are invited to the Inlinkz link party!