My first day back to work was rough. Physically and emotionally.
My body was conditioned to take it slow during the stay-at-home period, so the normal rushed activities typical of my working mornings resulted in, what I would imagine, moments of hot flashes. True, it was an extraordinarily humid day, but I had never in my life before produced that much perspiration. It wasn't pretty.
And to see the coworkers I had not seen in months and not be able to give them a hug was tough. Even when we said hi to each other, we had to do it 6 feet apart, behind a mask. It felt very constraining.
All of this contributed to a strange and discomforting day, to say the least.
It'll be interesting to see how long it'll take us to get used to this new norm. I take comfort knowing we're all in this together. It's not fun but it needs to be done.
Luckily I'm already off again until next Tuesday because of Labor Day. That should give me time to recuperate. Yeah, even a few days' worths of work, with scant human interaction, and a mask on for hours at a stretch, can take a toll.
Therefore, this was dinner last night: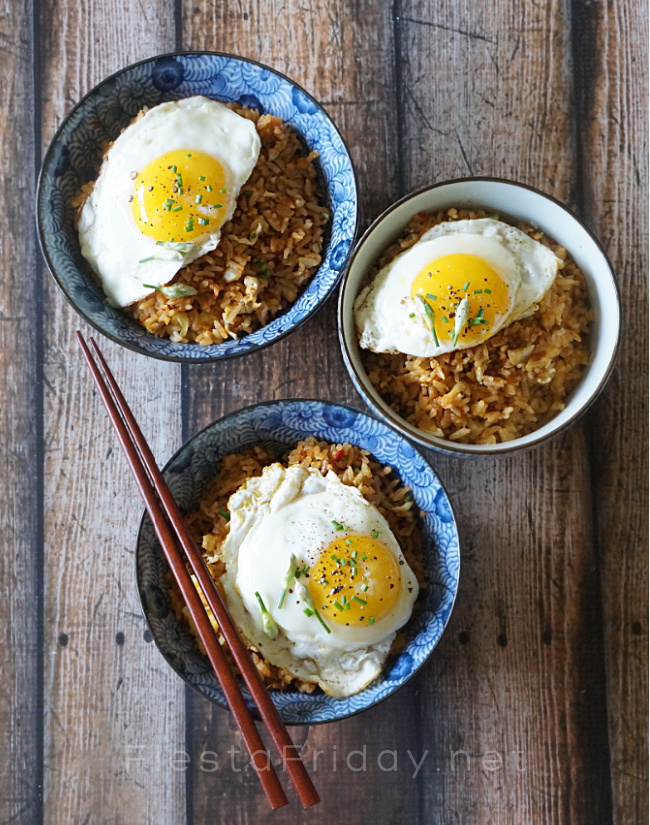 Fried Rice + Cauliflower, using leftover rice from Chinese takeout and frozen cauliflower rice. I was too sleepy to think of a complicated dinner when I got home from work.
It's Features Time!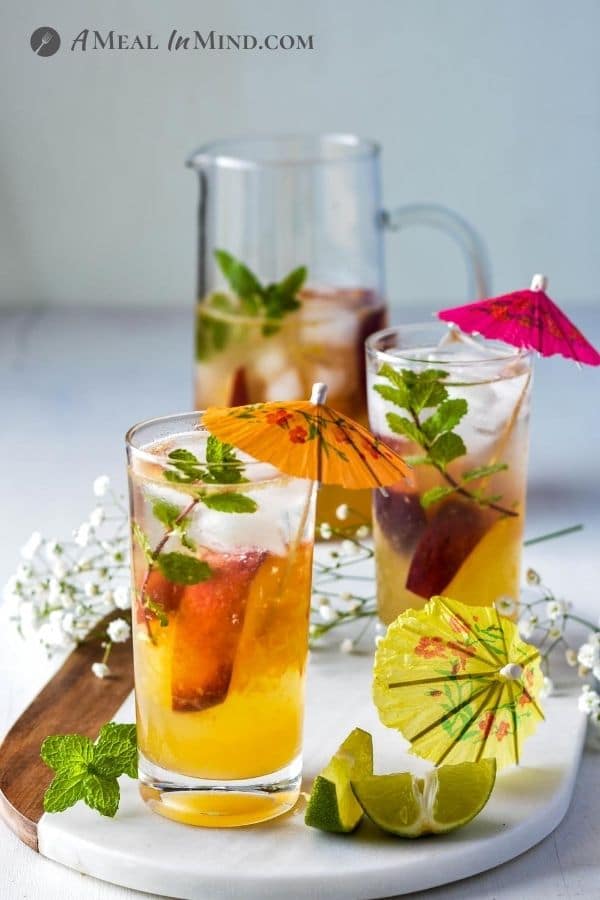 Sparkling Peach-Ginger Limeade Mocktail
"It's a perfect cooling summer drink for Labor Day." — Liz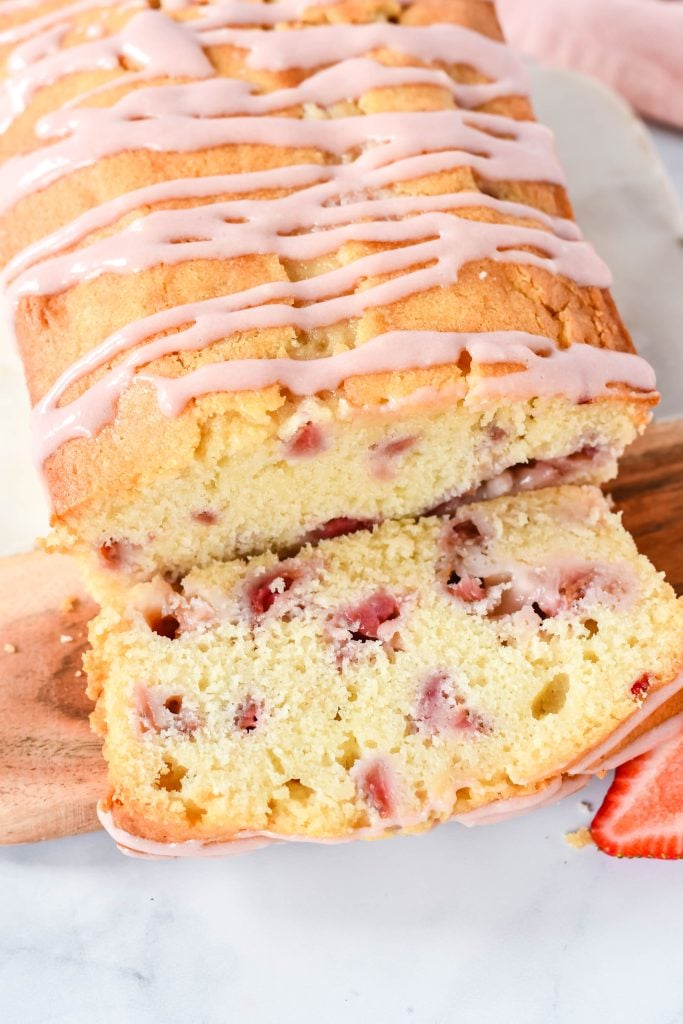 Strawberry Bread with Cream Cheese Glaze
"Oh yum, this looks and sounds like a winner." — Liz
Mango Probiotic Gummies
"I'm the mom who would steal her kids' gummy candy. Yup, that's me! Gummies are my weakness, just don't get me near any! But these Mango Probiotic Gummies sound downright healthy. I'll have to find time to make these." — Angie
Blackberry Apple Crumble Slice
"Blackberries are in all our hedgerows, [so this is a] perfect recipe." — Liz
***
Now, let's party! Join Fiesta Friday #344 by adding your link(s). Don't forget to link your post to FiestaFriday.net and the cohost(s), so you can be featured. Your cohost this week is Laurena @ Life Diet Health
If you're interested in cohosting Fiesta Friday Link Party, please let me know.
If you're new to Fiesta Friday, please read the guidelines.
You are invited to the Inlinkz link party!