Schools will reopen in about two weeks in our district. Needless to say, I'm anxious. It's true that the number of Covid-19 cases in our county is low compared to the shocking numbers we see in some of the hotbeds around the country. But there are still new cases reported daily. More importantly, the transmission rate here in NJ is currently above 1. Which means that the virus is still expanding.
Frankly, I think we need to see a number below 1 before we can really start talking about reopening schools. Whatever, I'm not the expert, nor do I have any influence over the decisions being made.
I am a little stressed thinking about it, though. And when I'm stressed, I either go to my garden or bake a dessert. Or both.
Which leads me to this.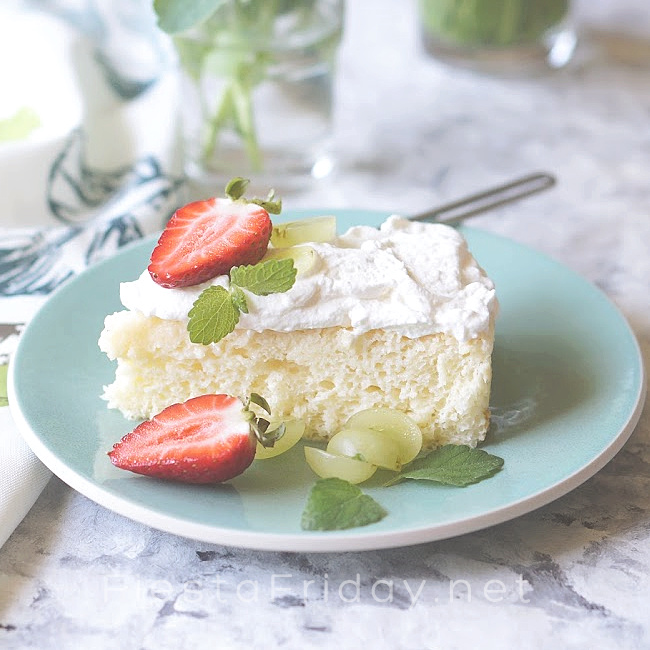 Tres Leches cake, anyone?
And this.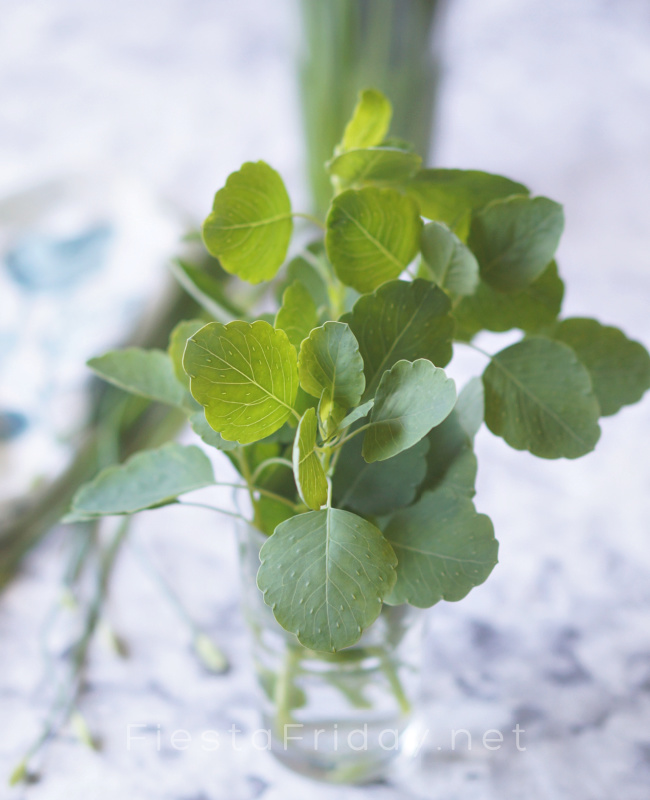 Can you guess what this herb is? It's not the usual run-of-the-mill herb you get from the store, that's for sure. Here's another hint: Where it comes from, it's used much like cilantro. That's all I'm going to say. Let's see how well you know your herbs.
Now it's time for features
Homemade Butterscotch Pudding Pie
"This pudding pie looks perfect. I especially loved the oat crust. The only thing missing is a fork and a slice on my plate :)" — Zeba
How To make Fresh Basil Oil
"I grow a lot of basil, so consequently I make a lot of pesto every summer, lots and lots! But I've never thought about making basil oil. Ingenious!" — Angie
Strawberry Cheesecake Macarons
"Beautiful macarons made by a beautiful bride! Happy Anniversary, Sarah!" — Angie
Dairy Free Chocolate Fudge
"This fudge looks like perfection, especially with me being a big fan of plant-based milk. I can't wait to try it out." — Zeba
***
Now, let's party! Join Fiesta Friday #342 by adding your link(s). Don't forget to link your post to FiestaFriday.net and the cohost(s), so you can be featured. Your cohost this week is Jhuls @ The Not So Creative Cook
If you're interested in cohosting Fiesta Friday Link Party, please let me know.
If you're new to Fiesta Friday, please read the guidelines.
You are invited to the Inlinkz link party!