Today is Day 69 of the stay-at-home order in New Jersey. In all that time, I've gone to the grocery store exactly ONE time. That's right. One.
Oh, I've gone to the pharmacy to pick up prescriptions and to restaurants to pick up foods, but that's pretty much it. I've been spending ALL my time in my backyard, instead.
Luckily, there are ALWAYS things to do there. Lately, I've been putting my effort to revive the vegetable garden. I hope it'll pay off. Last year most of the crops didn't even make it to the house. They were shared equally among creatures other than humans. Birds, bugs, rabbits, squirrels, slugs… I've got them all.
The area next to the deck, however, so far has escaped their attention.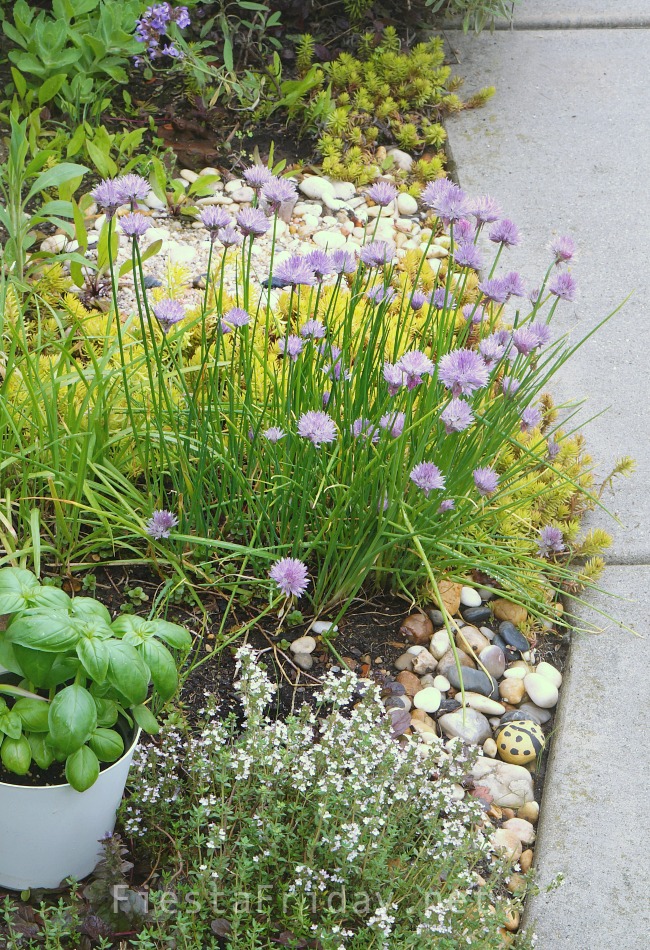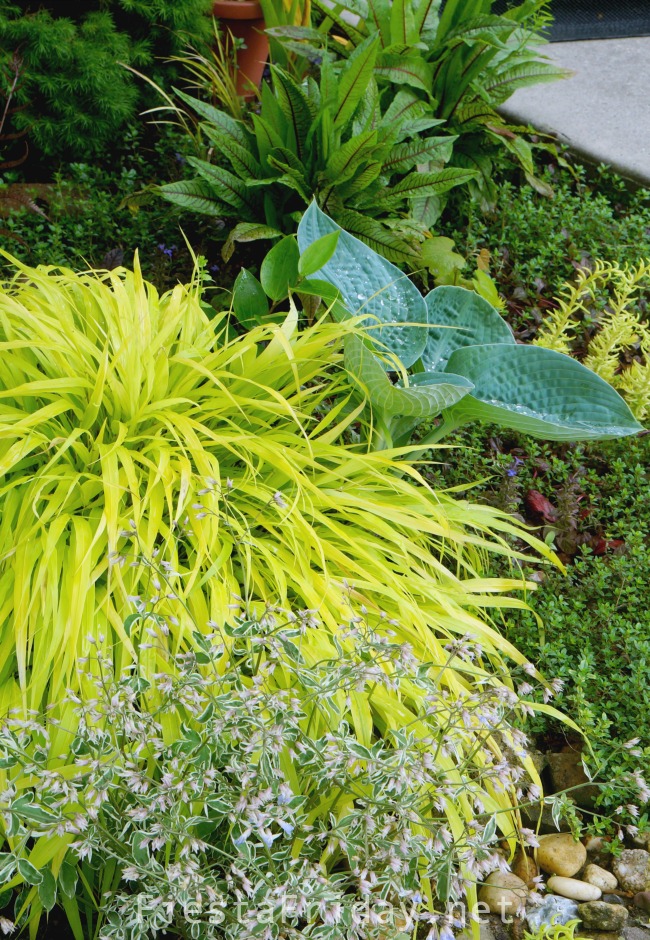 Other than light cleaning and weeding, those planting beds don't really need too much of anything else at this point. I'm hoping to repeat the success in the vegetable garden this year. I've got all the time in the world to chase after dem critters!
Now it's fiesta time! But first, take a look at this
White Chocolate Fruit Pizza
"Well because, pizza. A dish where there are so many variations. I would eat this one entirely by myself…dangerous." — Liz
Garden Veggie Cornbread Casserole
"Takes cornbread to the next level, with an abundance of tasty veggies." — Diann

Charred Broccoli Pesto
"How ingenious to use charred broccoli in pesto! I'll be making this, stat! Love, love, love the idea!" — Angie
Apple Snacking Cake
"Even if I can no longer eat the nuts, this cake is chock full of apple, and the crumb looks delicate, airy, and moist, and I can imagine how this selection tastes." — Diann
***
Now, let's party! Join Fiesta Friday #330 by adding your link(s). Don't forget to link your post to FiestaFriday.net and/or the cohost(s), so you can be featured.
Your cohost this week is Mollie @ Frugal Hausfrau
If you're new to Fiesta Friday, please read the guidelines.
You are invited to the Inlinkz link party!