Memorial Day will be here on Monday. How is everyone going to celebrate? I understand it's hard to get excited about anything while being stuck at home.
But think of the first fresh corns of the year.
Or the first watermelon. Or the first water ice. Or the first barbecue.
See, there are reasons to be excited. And most beaches are open, I think. Going to the beach sounds like a great idea, doesn't it? Maybe I'll go very early and find a secluded place.
If not, a backyard barbecue still sounds good to me. Grilled corns shall be my reward for being homebound for the entire two months! ?
Now it's time for Fiesta Features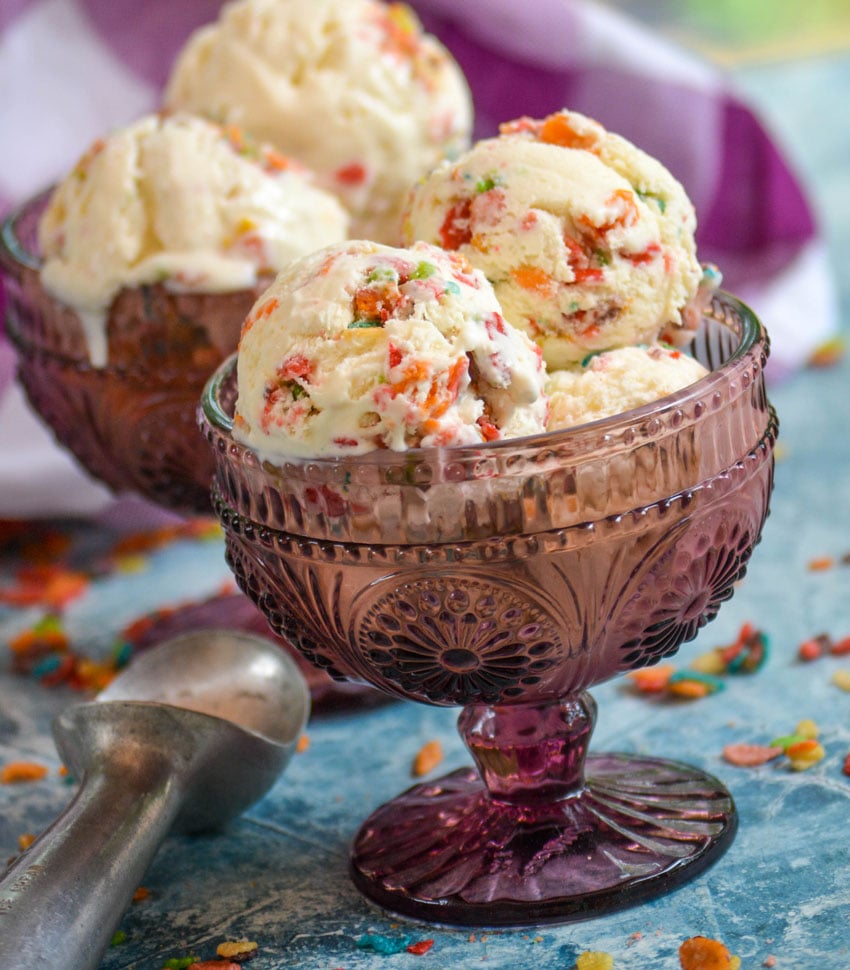 No Churn Fruity Pebble Ice Cream
"I scream, you scream, we all scream for ice cream! Come summer, that's what we'll do, so get prepared. This one is flavored with a childhood favorite fruity pebbles, so it gets my vote." — Angie
Chunky Pineapple Jam
"Pineapple Jam? That's a thing? Oh my, Irene – that is so cool and I'm going to have great fun slathering it on everything! Where shall we start Angie?!" — Laurena
Green Salad with Toasted Dates & Strawberry
"Just the thought of these flavors combined into a salad is mind-blowing! Zeba, this certainly wins on creativity! I am so excited to try this!" — Laurena
Make DIY Tiny Terrariums From Jam Jars
"Oh, love this idea! Recycling at its best! I need to start saving jam jars so I can try this." — Angie
***
Now, let's party! Join Fiesta Friday #329 by adding your link(s). Don't forget to link your post to FiestaFriday.net and/or the cohost(s), so you can be featured.
Your cohosts this week are Diann @ Of Goats and Greens and Liz @ Spades, Spatulas & Spoons
If you're new to Fiesta Friday, please read the guidelines.
You are invited to the Inlinkz link party!