No matter where you are in the world, except perhaps Antarctica, you're no doubt experiencing the effects of The Virus. In just a matter of days, life as we know it has changed drastically, and in some cases gone altogether.
That may sound like a dramatic exaggeration, but consider having to go thru a one-hour line just to pay for your groceries. Or not being able to get everyday supplies once taken for granted (toilet paper of all things!). Or having to find an alternative gas station to fill up your tank because the one you regularly patronize closes unexpectedly. Or having to telework. With your school children nearby.
All of those scenarios are far removed from the semblance of normal everyday life, yet they're happening all over. Heck, they're happening to me and my family. Most likely to you and yours, too.
It's very hard to get excited over anything, but it's my job to bring you the fiesta. It's the only normal thing happening in my life right now. So, I'm not about to take it away from myself! We fiesta, like always. Consider volunteering to become cohosts, too. It may relieve some of the stress associated with the news about The Virus. Even if just momentarily.
I also highly recommend that you reach out to one another, or just vent out your frustration. Online. Thank goodness for virtual friends!
Now, feast your eyes on these:
Baileys Irish Cream Almond Scones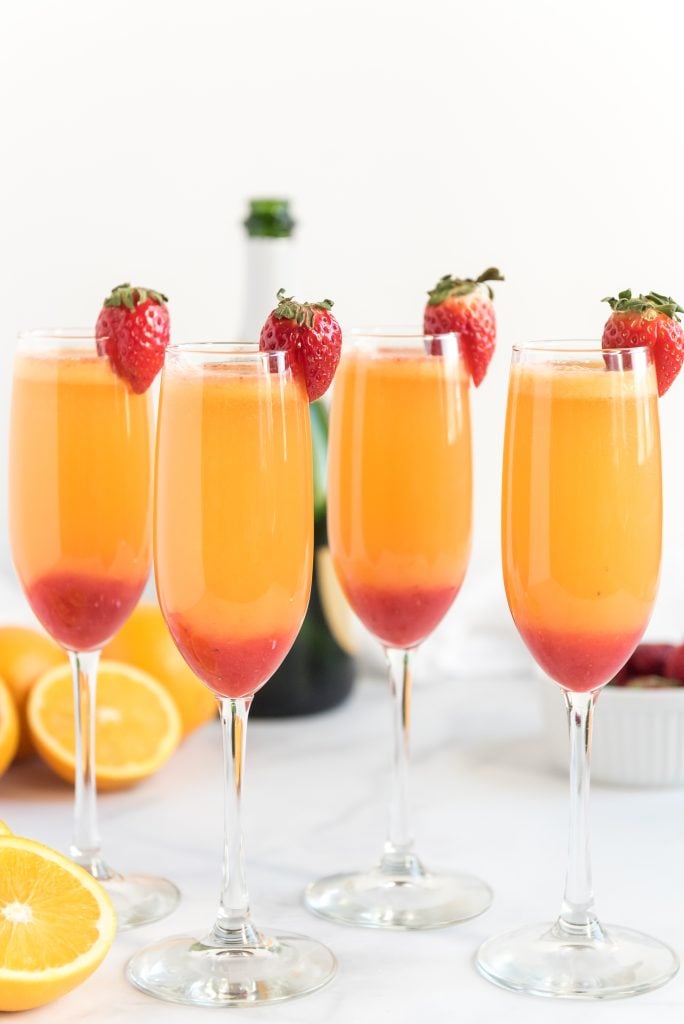 Strawberry Mimosas
Prawn-Stuffed Avocados with Finger Limes
Repurposed Home Keys
***
Now, let's party! Join Fiesta Friday #320 by adding your link(s). Don't forget to link your post to FiestaFriday.net and/or the cohost(s), so you can be featured.
Your cohost this week is Liz @ Spades, Spatulas & Spoons
If you're new to Fiesta Friday, please read the guidelines.
You are invited to the Inlinkz link party!