It's the end of week 2 of telecommuting and/or remote learning for New Jersey residents, the end of which is unpredictable.
Like all responsible people everywhere, my family and I have been practicing social distancing since the day it was first recommended and staying home as much as possible.
Apart from a brief visit to a local park, where we walked around for less than 10 minutes just to observe what flowers were blooming in this early spring, and a dash to the store looking for toilet paper (found the last package, what a victory!), I haven't gone anywhere else.
I also haven't talked to anyone in person, other than my husband and kids, except for a hello from across the street to a neighbor.
These are just the facts of life we're faced with in this troubled time. We count ourselves lucky that we're healthy. Our loved ones are healthy. We still have jobs that pay. We still eat well. We can still entertain ourselves by reading books and streaming countless shows on TV. So life is not too unbearable.
And I feel very fortunate to have a backyard big enough to take a little stroll in. And I'm actually happy there's weeding to do!
Here are some pictures I took while I was spying around the backyard.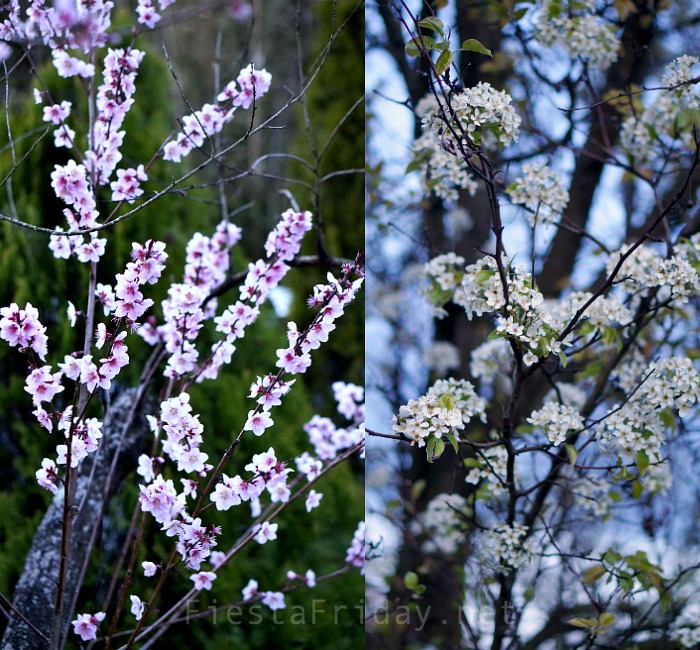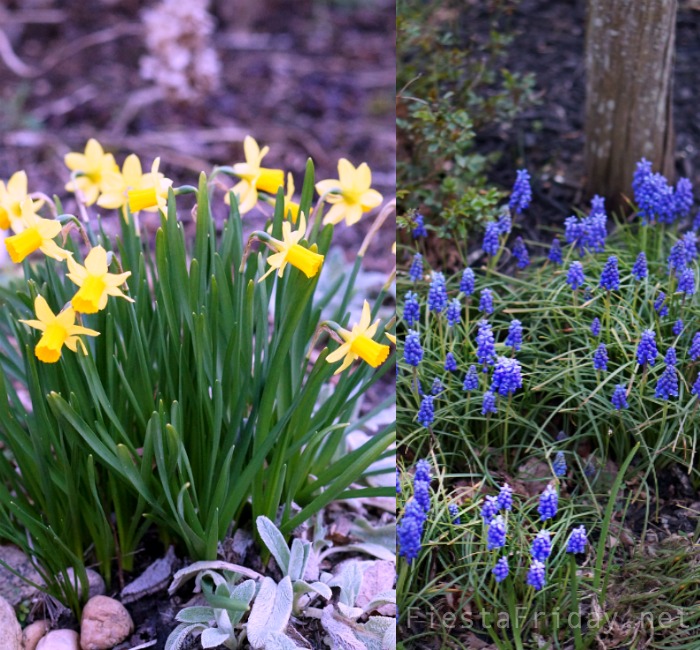 Now, Features!
Lemon Sponge Cake with Edible Flowers
"I am a sucker for anything botanical and this looks perfect for spring or Easter." — Liz
"How pretty!! I so love using edible flowers. I can't wait to make a similar cake." — Angie
Italian Soup
"I just love this soup. So simple but nourishing and comforting, just what we all need right now. I also happen to have most of the ingredients, so this will be on the menu this weekend." — Angie
Samosa Chaat
"I can't remember when I last had samosa chaat! It must have been months ago when I went to an Indian restaurant. And with the current state of affairs, it'd be better to make it yourself at home, anyway. So this recipe comes in handy." — Angie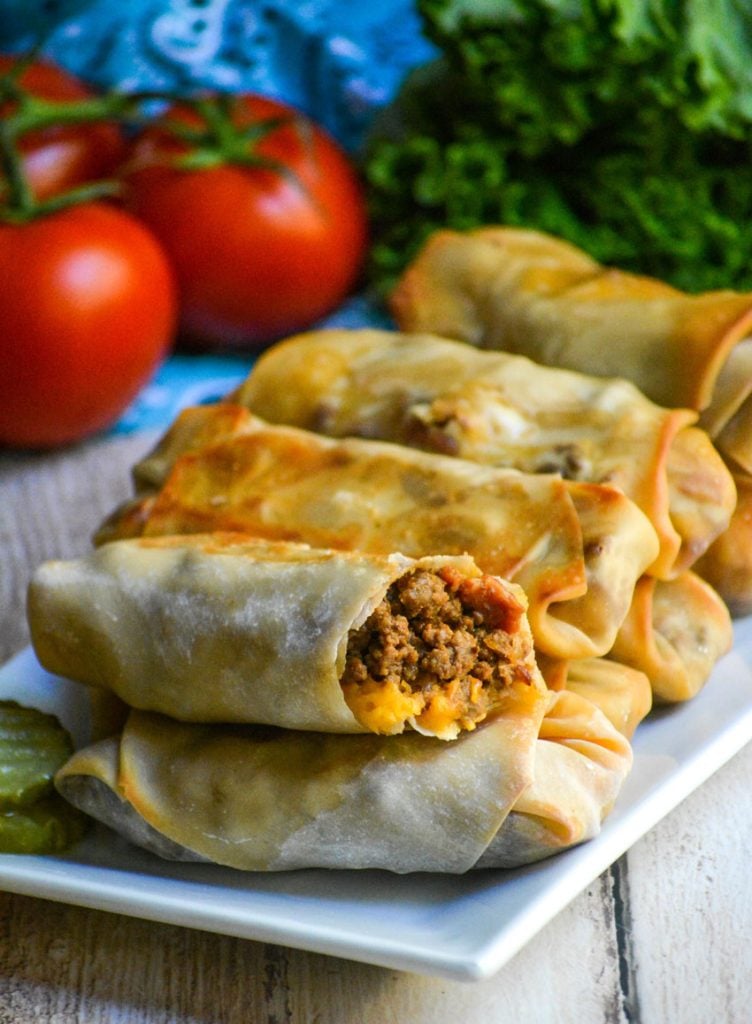 Baked Bacon Cheeseburger Rolls
"[This is] a great twist on comfort food, something we all need right now." — Liz
***
Now, let's party! Join Fiesta Friday #321 by adding your link(s). Don't forget to link your post to FiestaFriday.net and/or the cohost(s), so you can be featured.
Your cohosts this week are Mollie @ Frugal Hausfrau and Liz @ Spades, Spatulas & Spoons
If you're new to Fiesta Friday, please read the guidelines.
You are invited to the Inlinkz link party!