The news regarding Covid-19 (coronavirus) worries me to a certain extent. Only a handful of cases are suspected in New Jersey, with just 2 confirmed so far, but I do have relatives who live in both California and Washington State, where the number of cases appears to be increasing daily.
In the meantime, my daughter's senior trip to Florida is in a couple of weeks, and just a few days ago they reported 2 brand-new cases there.
I want to tell her not to go, but she would probably tell me I'm being silly and hysterical for no reason, and then she would still go anyway. So I won't say anything.
I will keep my worries to myself at this time. I just hope this thing will go away soon. Though hoping, no matter how sincere, is not going to kill germs. I'm going to wipe and sterilize my whole house! And try not to touch my face with my hands. That's going to be so hard. What's a person to do in a situation like this?
My head is close to exploding, I can just feel. We should just fiesta, instead.
From last week's fiesta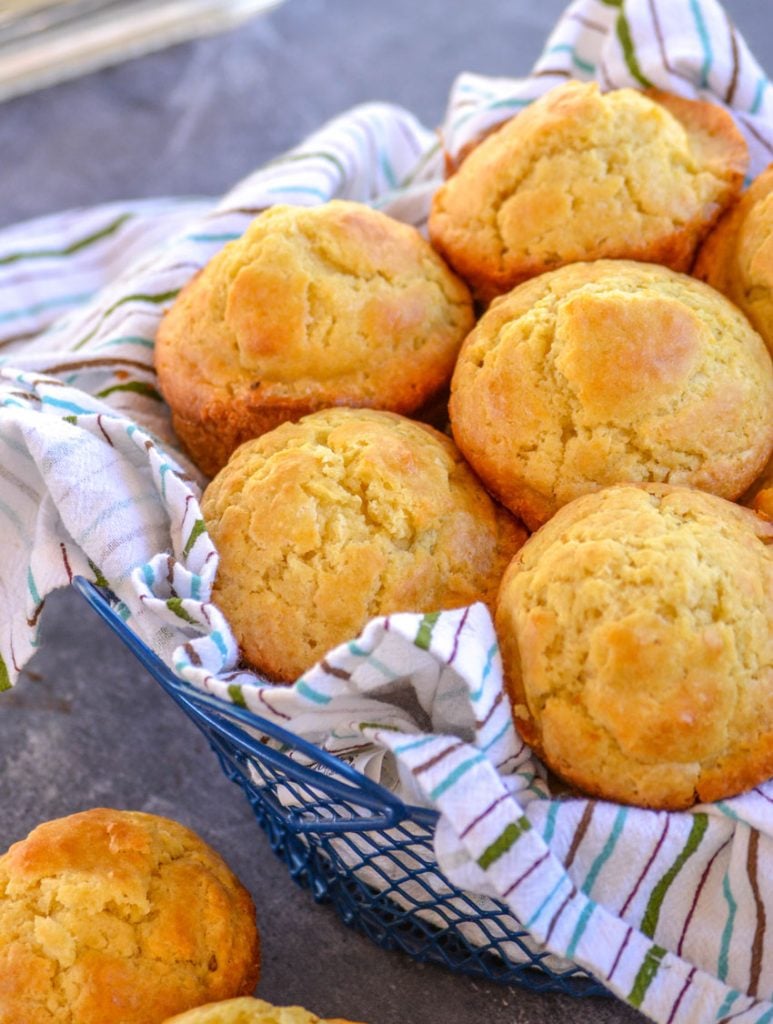 Irish Soda Bread Muffins from Meaghan @ 4 Sons 'R' Us
"Meaghan describes these as soda bread meets sweet, flaky buttermilk style muffins. What. Jaw drop. Two of my favorites combined! Dreams do come true." — Angie
Olive Oil Cake with Chocolate Buttercream Frosting from Erin @ A Big Green House
"This cake is a showstopper!" — Mollie
Gluten-Free Eclairs from Kate @ Gluten Free Alchemist
"First off, I wouldn't have thought eclairs could be gluten-free, but 2nd of all, they look like the most amazing eclairs! I want, no make that, need, one asap!" — Mollie
2-Ingredient Strawberry Fluff Dessert from Christina @ The DIY Mommy
"Seriously, how easy is this dessert? Just two ingredients. It looks so delectable, too. I'm in!" — Angie
***
Now, let's party! Join Fiesta Friday #318 by adding your link. Don't forget to link your post to FiestaFriday.net and the cohost(s), so you can be featured.
Please help select features by voting for your favorite links. Come back on Tuesday, March 10, to enter your votes. You have up to 5 votes.
If you're new to Fiesta Friday, please read the guidelines.
[inlinkz_linkup id=823502 mode=1]