Halloween is over, phew!
I had a lot going on this past week, not least of all was the making of my daughter's Halloween costume, which after sufficient deliberation was deemed a failure by both maker (me) and user (daughter).
In the end, we (me + her dad) had to scramble last minute to buy the costume instead, which included a trip to the mall. Something I am loath to do, generally speaking. The mall shopping, not the scrambling. The scrambling, I'm used to.
As I'm typing this, I'm pretty amazed I'm still standing… er… sitting, I mean. Now all I want to do is sleep. For two days, please!
While at the mall, I picked up a few things for my other daughter. The canine kind.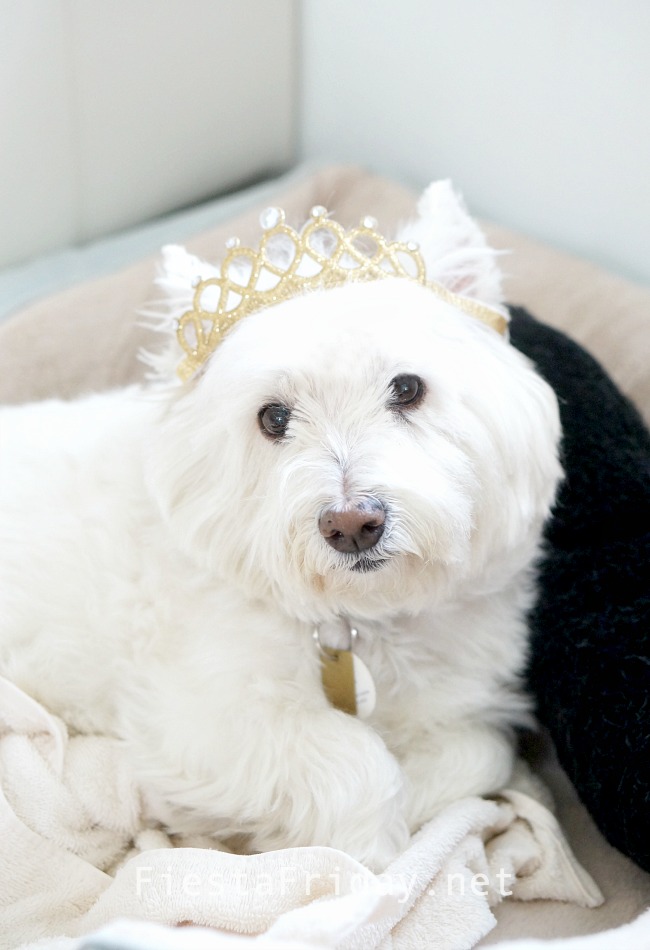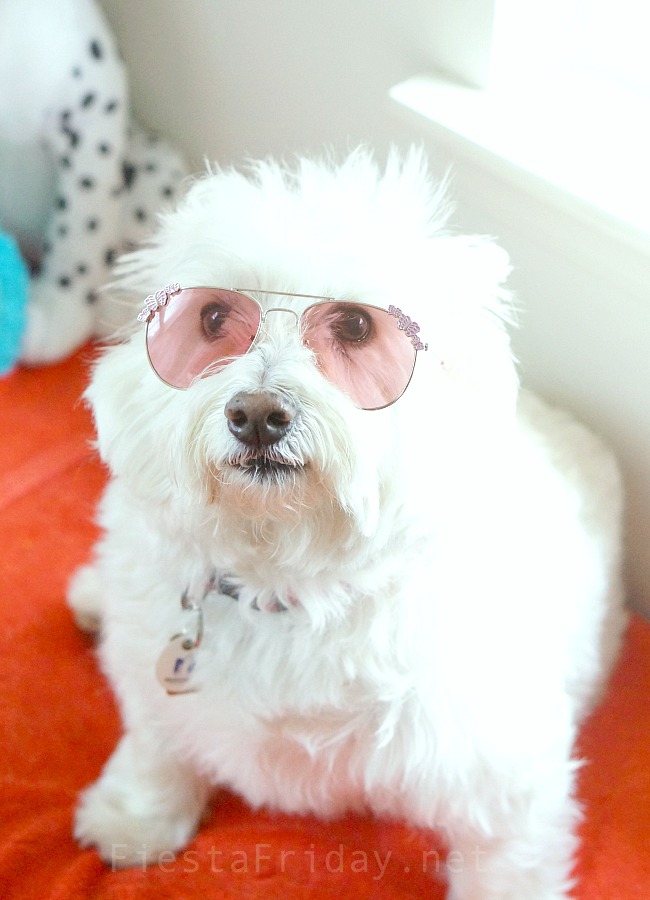 Skye is ready for anything! Including fiesta-ing with us!
Outstanding Links From Last Fiesta
Mini Apple Pies from Hali @ Halicopter Away
"I was immediately drawn to these mini apple pies. They're so beautiful! The best pie in the world in the perfect personal package."
Karpatka (Polish Cream Cake) from Ewa @ Cooking with Ewa
"Whoa… this one got my attention right away. It's like a giant cream puff! Fascinating, and I'm pretty sure gigantically delectable."
Moroccan Carrot & Ham Soup from Colleen @ Faith, Hope, Love & Luck
"I just love the sound of this soup. I love the way it looks even more. Isn't it a pretty bowl of soup?"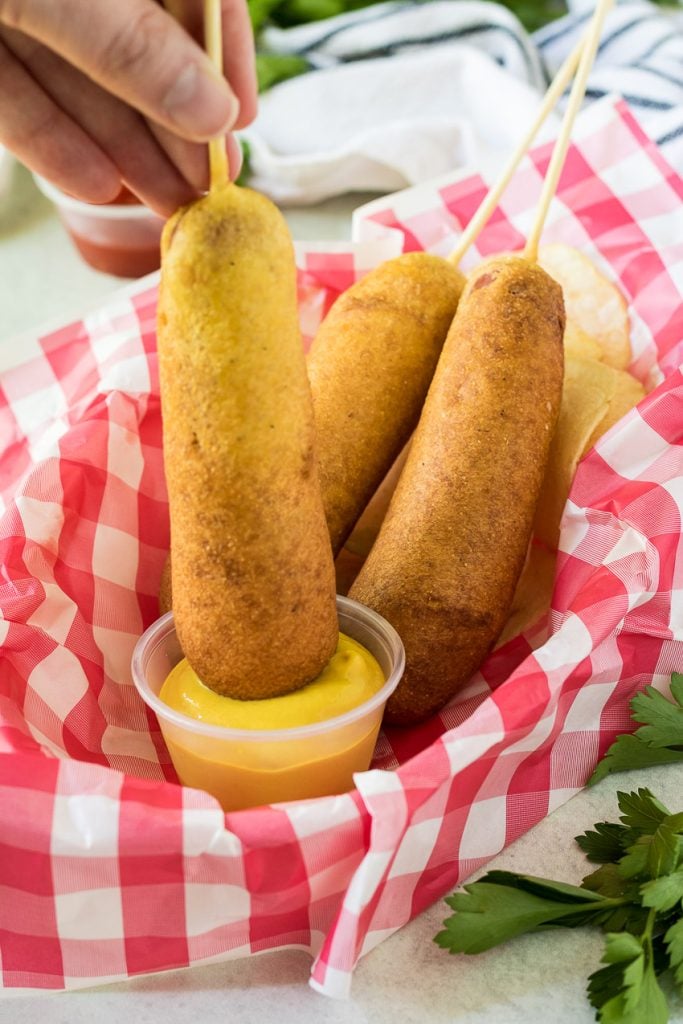 Easy Homemade Corn Dogs from Meaghan @ 4 Sons 'R' Us
"Omigosh, I haven't had corn dogs in such a long time I can't even remember when I had them last. And now I definitely want one after seeing these!"
***
Now, let's party! Join Fiesta Friday #300 by adding your link. Don't forget to link your post to FiestaFriday.net and the co-hosts' blogs, so we can feature you. Your co-hosts this week are Petra @ Food Eat Love and Jhuls @ The Not So Creative Cook
If you're new to Fiesta Friday, please read the guidelines.
If you're interested in becoming a co-host, please leave me a message.
You are invited to the Inlinkz link party!