I forgot to tell you the highlight of my summer this year, which was when I got 10 pounds of freshly picked blueberries. For free!
This is how it came to be – my daughter has a friend whose mom is a friend of a certain nice lady who lives next to a blueberry farm that happened to be undergoing a bank foreclosure.
Tons of blueberries were there, unpicked and unappreciated, basically just wasting away.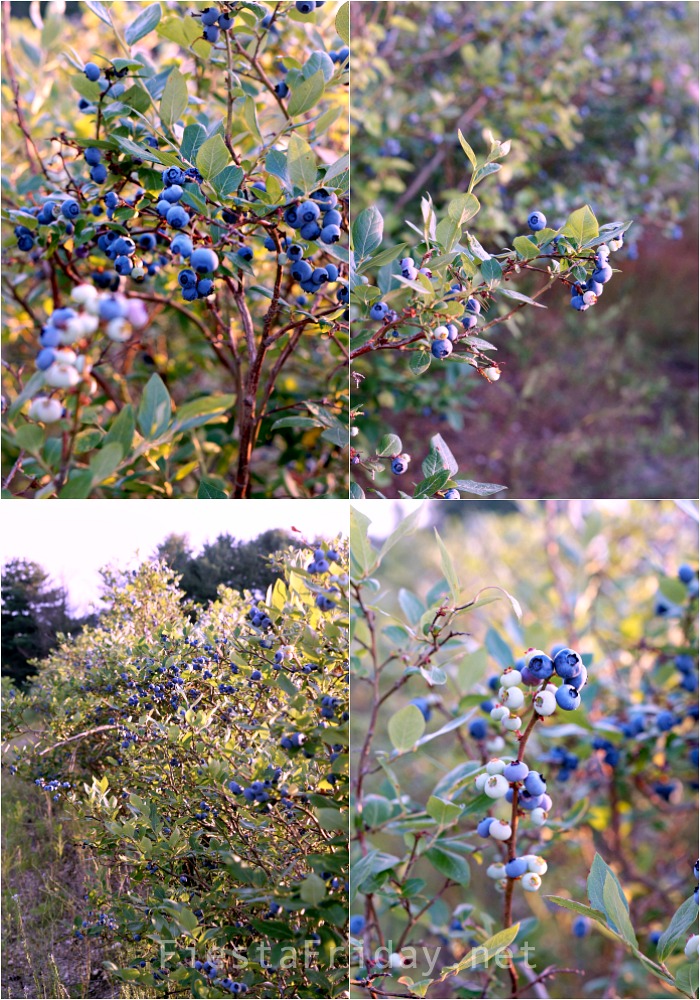 So the nice lady invited her friends over, to go on a blueberry-picking adventure, and told the invitees to invite more people. We were those more people.
It was a blazing hot July afternoon, but who would even consider declining such an invitation?! We were lucky to be invited.
We went, and we had a grand time. Ten pounds' worth of blueberries grand time, exactly.
Naturally, I froze most of them. So, in addition to purple cabbages, my fridge is also bursting with blueberries. I guess we'll be having lots of purple food for a while.
Incidentally, when summer was over, we found out that the nice lady's husband ended up being my daughter's English teacher.
The moral of the story is – it takes a lot of coincidences to be able to get a lot of free blueberries.
From last week's fiesta: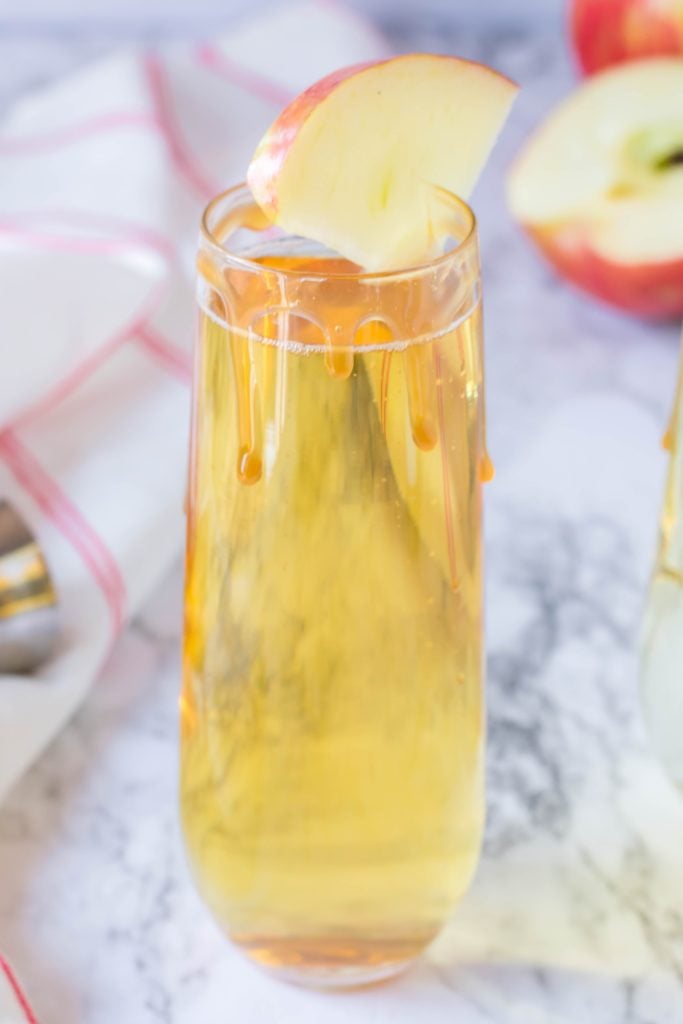 Caramel Apple Mimosa from Meaghan @ 4 Sons 'R' Us
"Is there a more perfect drink for fall than this?! None, surely!"
Sweet Potato Cake with Maple Cashew Frosting from Ai @ Ai Made It For You
"Is there a more perfect cake for fall than this?! None, surely!"
"Okay, I just totally recycled that comment from the one above, but if the shoe fits…"
Pan-fried Mackerel with Saffron Mash Potatoes from Petra @ Food Eat Love
"Only Petra can make the humble mackerel look like it came out of a Michelin restaurant. She makes me want to eat fish, and for that I'm thankful."
Red Velvet Cheesecake (No Bake) from Kat @ The Baking Explorer
"What a gorgeous cake! Red velvet is perfect for Halloween, the red color lends itself to all kinds of "bloody" applications. I used to make my kids red velvet cupcakes decorated with spiders for Halloween. Maybe this year, I'll make the grown-up version, like this one."
***
Now, let's party! Join Fiesta Friday #297 by adding your link. Don't forget to link your post(s) to FiestaFriday.net. (Psst! It'll make for a stronger case to be featured on the next fiesta.)
If you're new to Fiesta Friday, please read the guidelines.
If you're interested in becoming a co-host, please leave me a message.
You are invited to the Inlinkz link party!