Hiya, fiesta-ing friends! I've been so busy this week, with life in general, that I haven't had time to sit and think. Seriously!
First my daughter was sick.
Then my husband sprained his fingers.
Then the neighbor wanted a division of my hibiscus bush.
Then to top off the already-eventful week, Skye peed on my carpet!
Thanks a lot, Skye! That's just great, the icing on the cake, hurray!
Thank goodness the husband's hand was getting better and he was there to help shampoo the carpet.
But I swear, I think Skye is starting to lose her mind. She's just turned 11, and she's getting more and more of these senior moments. Do dogs also suffer from Alzheimer's disease, I wonder?!
And by the way, once again I'm looking for cohosts. If you interested in becoming one, let me know!
Time for features!
Soda-Glazed Crescent Roll Apple Dumplings from Colleen @ Faith, Hope, Love & Luck
"For those who are partial to apple dumplings (like me) but have little time to make them (like me), this is an easy recipe using ready-made crescent rolls. How clever!" — Angie
Bistro Steak Subs from Mollie @ Frugal Hausfrau
"I wish I could reach through the screen and grab that delicious sub and dip it in that inviting au jus. It has been so long since I have had one of these. Just delicious!" — Antonia
Korean Style Popcorn Chicken from Jhuls @ The Not So Creative Cook
"I could eat an entire plate of these beauties! What a wonderful way to turn fried chicken into something flavorful and sophisticated. Yum!" — Antonia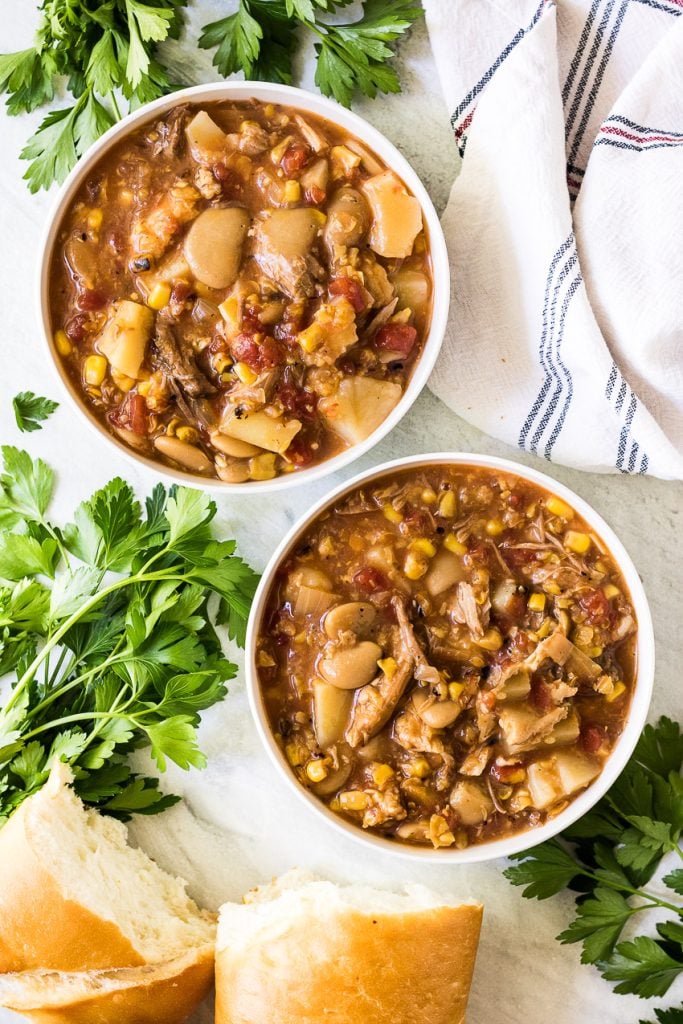 Traditional Brunswick Stew from Meaghan @ 4 Sons 'R' Us
"I've never had Brunswick Stew, or at least I don't think I have, but have always been intrigued by it, what with the promise of it containing squirrel or opossum meat and all. It sounds like the perfect stew for the coming cold weather." — Angie
***
Now, let's party! Join Fiesta Friday #295 by adding your link. Don't forget to link your post(s) to FiestaFriday.net and the co-hosts' blogs, so we can feature you. Your co-host this week is Mollie @ Frugal Hausfrau
If you're new to Fiesta Friday, please read the guidelines.
If you're interested in becoming a co-host, please leave me a message.
You are invited to the Inlinkz link party!