Hi, there, Fiesta Friends! I'm back from the beach and have withdrawal symptoms!
All I want to do is go back to the beach, drink piña colada, and eat lobster rolls.
I ate a horrendous amount of lobsters when I was in Montauk. My daughter fairly branded me a glutton. And I probably had too much piña colada. That's my way of pretending I was on some tropical island paradise.
Montauk is not without its charms, mind you.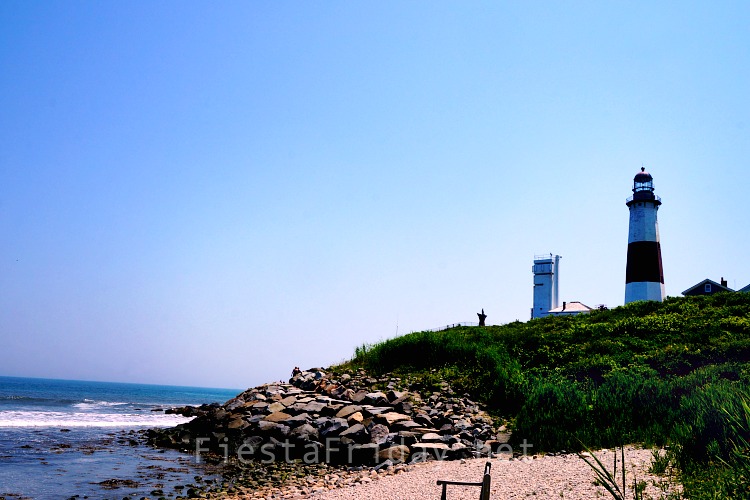 Historic Montauk Lighthouse
But can it compare to let's say… Maui? Probably not. But then again, I could be biased. Our Hawaiian vacation several years ago remains, to this day, my favorite vacation of all.
I'm still plotting my way back there again. Wish me luck!
For now though, let's do less plotting, and more fiesta-ing!
First, take a look at these
Summer Squash Cake from Nancy @ NancyC
"[This cake] is just the thing for easy entertaining! You know the spices have to be delicious and that cake is going to be super moist!" — Mollie
"I can't wait to turn my zucchini/summer squash into this cake. After all, how much grilled zucchini/summer squash can you eat?!" — Angie
Peach Cobbler Bars from Jess @ Cooking Is My Sport
"Desserts made into bars are always a winner and with seasonal stone fruit – just perfect! These look amazing and I can't wait to make them!" — Laurena
"Oh yeah, this is the next thing I'll be making after Nancy's cake (above). What a clever idea turning peach cobbler into bars!" — Angie
Lemon & Blueberry Blondies from Kat @ The Baking Explorer
"What a great combination of flavors – perfect for summers on the deck, or on a picnic or outing!" — Mollie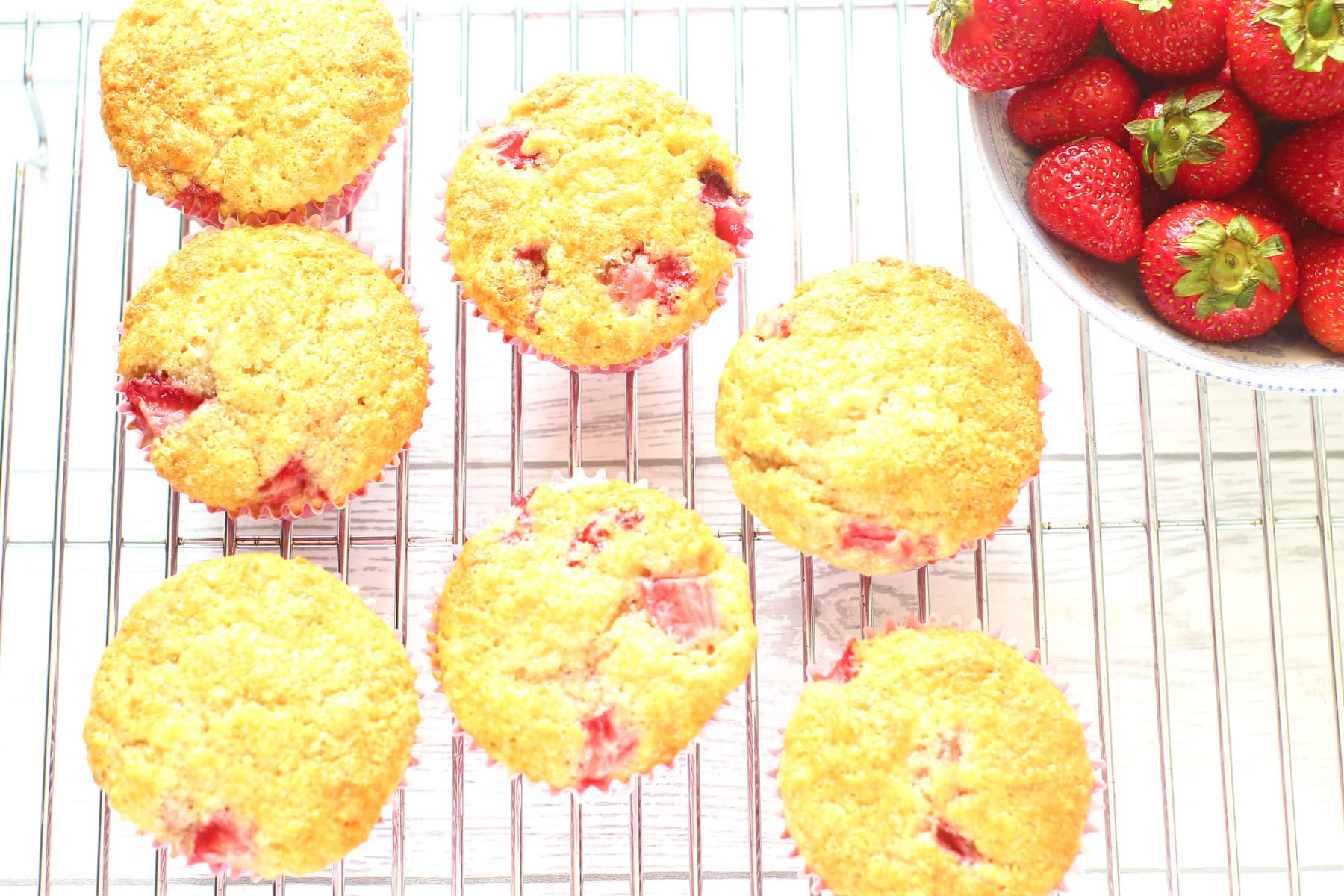 Strawberry Muffins from Jenny @ Apply To Face Blog
"Muffins with strawberries and a crunchy top! Could they be any more scrumptious! I think we'll move in to Jenny's for the holidays! ?" — Laurena
***
Now, let's party! Join Fiesta Friday #287 by adding your link. Don't forget to link your post to FiestaFriday.net and the co-hosts' blogs, so we can feature you. Your co-hosts this week are Jhuls @ The Not So Creative Cook and Rita @ Parsi Cuisine
If you're new to Fiesta Friday, please read the guidelines.
If you're interested in becoming a co-host, please leave me a message.
You are invited to the Inlinkz link party!