It's finally Memorial Day weekend, woohoo! All year long I've waited for this… well, since the beginning of the year, at least. You know why? It has nothing to do with veterans… well, of course I'm thankful to our veterans. It goes without saying, though perhaps it should be conveyed more often. The freedom we enjoy in our day-to-day life as Americans is the direct result of their immense service and sacrifice.
But the truth is… I'm excited for Memorial Day weekend because it means that… can you guess? The boardwalk is finally open, you say? Yeah, that's nice, but that's not it. It's finally BBQ season! That's great, too, but honestly, we've been grilling for weeks by now, so that's not it, either.
Memorial Day weekend is exciting for me because it means that school is very close to being over, that's why. That's the reason. As a matter of fact, there are only 13 days left in the academic calendar year 2018-2019. And then, I'll be free… for a good stretch of time, at least a couple of months. Imagine how much blogging I can do during that time, not to mention the R&R I can have without feeling guilty… uhm, yeah… there'll be more of the latter than the first. That's a promise!
Anyhoo, Happy Memorial Day to you all!!
P.S. Who wants to cohost next week? Or are we okay with voting again?
Now, let's look at these popular posts from last fiesta:
Spicy Szechuan Chicken Summer Rolls from Ai @ Ai Made It For You
Chocolate Ricotta Cheesecake (Healthy, Baked) from Monika @ Everyday Healthy Recipes
Cheese-Stuffed Venezuelan Arepas from Ewa @ Cooking with Ewa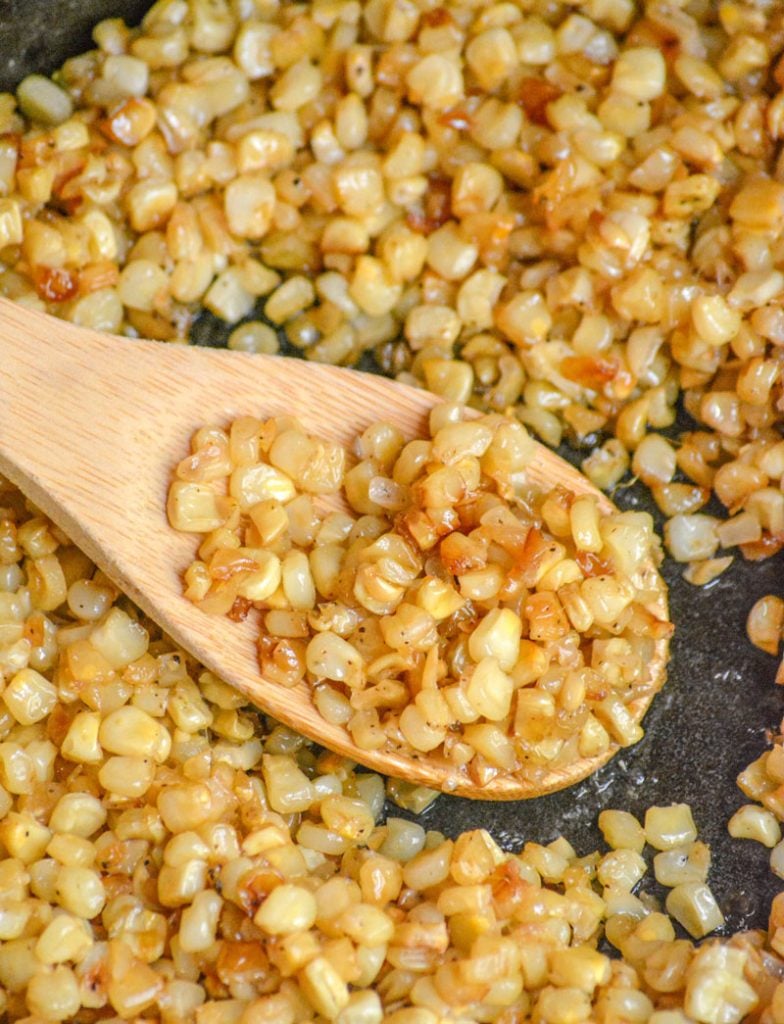 Southern Fried Skillet Corn from Meaghan @ 4 Sons 'R' Us
***
Now, let's party! Join Fiesta Friday #277 by adding your link. Don't forget to link your post to FiestaFriday.net and the co-hosts' blogs, so we can feature you. Your co-hosts this week are Diann @ Of Goats and Greens and Jhuls @ The Not So Creative Cook
If you're new to Fiesta Friday, please read the guidelines.
If you're interested in becoming a co-host, please leave me a message.
You are invited to the Inlinkz link party!