The fiesta does not have any cohosts this week. We've run out. We've exhausted our supply of cohosts. We've depleted our reserve.
I don't know how else to tell you how much we need more volunteer cohosts. This fiesta needs you!
Diann @ Of Goats & Greens will be your solo host next week, but I'm sure she'll welcome your assistance. Raise your hand if you can be her wingman or woman. Or you can just leave me a message.
And because we're operating without cohosts this week, we will be voting for features. So, please come back on Tuesday to cast your votes for your favorite links!
Now look at these:
Cauliflower Muffins with Cheese, Kefir & Chives from Monika @ Everyday Healthy Recipes
"Not only these cauliflower muffins are healthy, but they also sound so delicious and perfect. Now, I just found myself a new healthy recipe to try." — Jhuls
"If there was ever a way to get your kids to eat veggie, this is it! Monika has made these gorgeous cheesy muffins with hidden cauliflower! Perfect!" — Laurena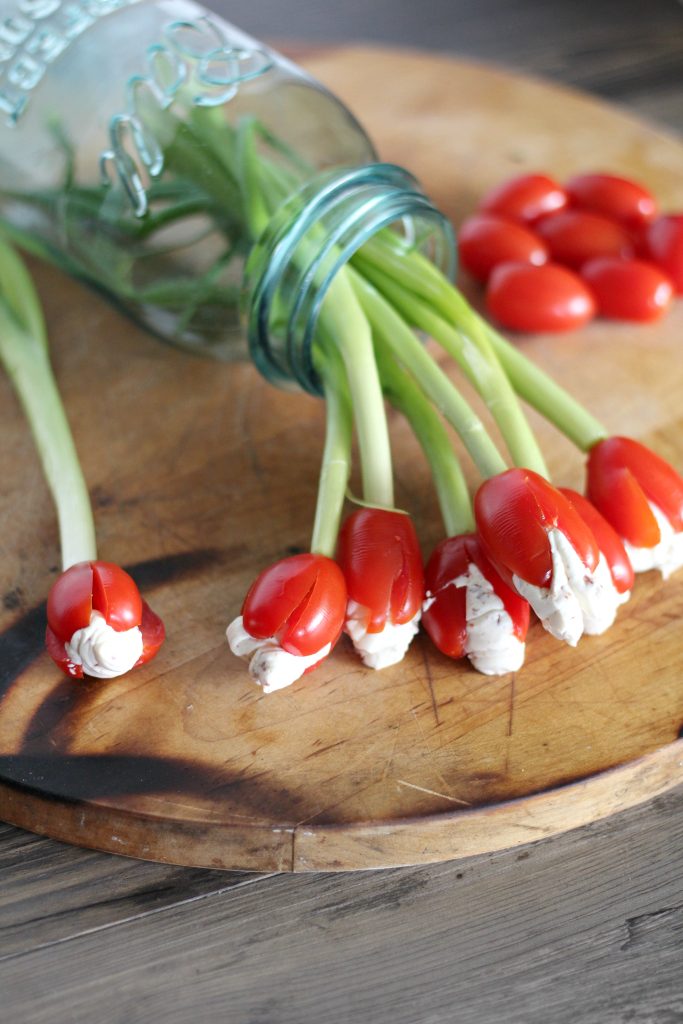 Bacon Cream Stuffed Tomato Tulips from Meaghan @ 4 Sons 'R' Us
"Omigosh, these are so clever and so cute! I LOVE the idea so much!" — Angie
Aloo Matar from Swati @ Food Trails
"This just looks amazing! Rich and flavorsome and made in the pressure cooker (who knew)! I will definitely be making this!" — Laurena
Churro Ice Cream Cups from Miranda @ Cookie Dough and Oven Mitts
"I was quite blown away by this. What a wonderful idea! Must. Make." — Angie
***
Now, let's party! Join Fiesta Friday #276 by adding your link. Don't forget to link your post to FiestaFriday.net, so we can feature you. We'll be voting for features this week. So come back Tuesday afternoon to cast your votes! You may vote for up to 5 links.
If you're new to Fiesta Friday, please read the guidelines.
[inlinkz_linkup id=820234 mode=1]