You may notice that the link up looks a little different this week. Well, unfortunately, we need to get used to it, you and I.
InLinkz (that's the link up service Fiesta Friday is signed up with) debuted the new look several months ago, but I have resisted switching to the new version up until now. If it ain't broke, don't fix it, am I right?
Alas, now I'm required to switch whether I want to or not. Starting in April, InLinkz won't let you use the old version anymore.
So, we're forced to get used to this new version. But I think you won't find it too, too annoying. I'm pretty sure most other link parties out there have already switched, so you may already be familiar with it.
If you have any questions, however, I'm here. Ask me anything, and I'll try to get you the right answer. Okie dokie?
Now, let's fiesta!
First, take a look at these: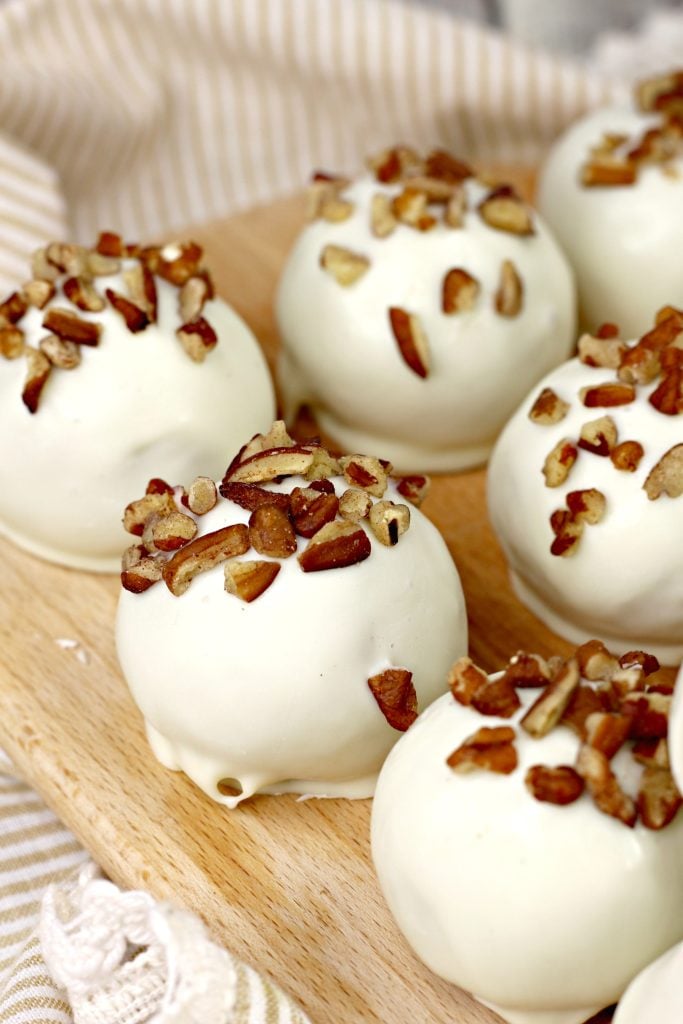 Carrot Cake Ball Truffles from Meaghan @ 4 Sons 'R' Us
"Skip the Easter eggs this year! I want the Easter Bunny to bring me a huge basket of these Carrot Cake Truffle Balls! I may even share them with my friends… maybe!" — Julianna
Shoulder Tender from Jaxx @ The Bearded Hiker
"Introducing Teres Major… my new obsession… Don't you love it when you learn something new? Like this Shoulder Tender aka Teres Major, for instance. How many of you have heard of this cut before? Touted as tender as the filet mignon, but costs half the price. Say what?! Let's demand that this cut be made available more often, everywhere. We have rights as consumers!" — Angie
Orange and Ginger Pork Sliders with Peanut Sauce and Peanut Cole Slaw from Julianna @ Foodie on Board
"This is a must-try recipe, you guys. Is there anything better than Peanut Sauce? Surely not. And when you pair it with Pork Sliders flavored with orange and ginger, there isn't anything in the whole world that can rival it." — Angie
How to Make Sheep and Lamb Cheese Ball from Jas @ All That's Jas
"Omg, these are beyond! You know what I mean… beyond adorable! I will definitely be copying this idea for my Easter brunch." — Angie
***
Now, let's party! Join Fiesta Friday #269 by adding your link. Don't forget to link your post to FiestaFriday.net and the co-hosts' blogs, so we can feature you. Your co-hosts this week are Mollie @ Frugal Hausfrau and Ai @ Ai Made It For You.
If you're new to Fiesta Friday, please read the guidelines.
If you're interested in becoming a co-host, please leave me a message.
You are invited to the Inlinkz link party!