Can you believe it's April already?! Wasn't it just yesterday we were talking about New Year's resolution? Healthy eating and all that, remember?!
Well, I'm ashamed to say I didn't exactly make good on that resolution. But, but… very soon I think I'll be able to. Soon I'll be able to get fresh organic vegetables from my own garden. How exciting is that, huh? So far I've planted my peas and fava beans, and a few other cold-loving vegetables.
Eating healthy is a lot easier and much more fun when you can get hold of fresh, tasty ingredients you know are not contaminated with E. Coli or pesticides. I'm looking at you, Romaine lettuce growers. And you, too, spinach and strawberry growers.
Also, in other news, I'll soon be out of cohosts. So if you can spare the time, please volunteer to host Fiesta Friday. I need your help, especially since right now I'm very much distracted by the garden! The fiesta must go on!
Now, it's Features Time!
Easter Cupcakes Baked in Eggshells from Ai @ Ai Made It For You
"I don't know about you, but I'm definitely going to make these cupcakes. They will be my Easter treat this year!" — Angie
Chutney Stuffed Instant Appes/Paniyarams from Vanitha @ Curry and Vanilla
"I am fascinated by these little gems and I think they would be fantastic as an appetizer. There's a special mold but I'm pretty sure the ebelskiver pan I picked up at goodwill will work!" — Mollie
"I had never heard of appes but they look like the perfect dish to serve at a party as an appetizer! Vanitha's appes are so colorful and beautiful!" — Ai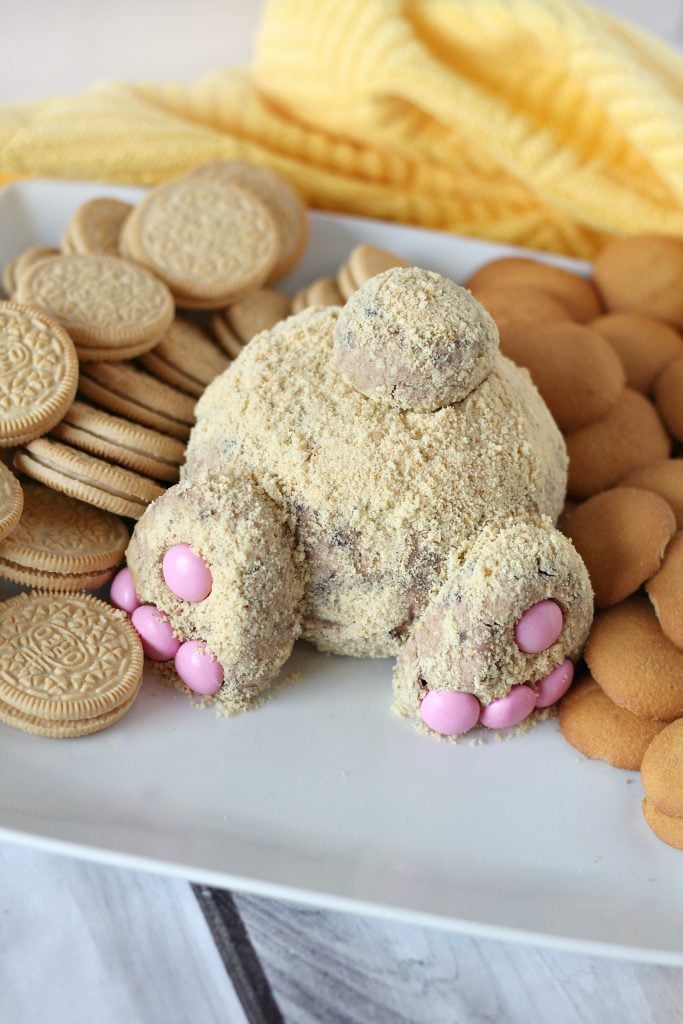 Easter Bunny Butt Chocolate Cheesecake Cheeseball from Meaghan @ 4 Sons 'R' Us
"Just when you think you're over Bunny Butts, a recipe like this hops along! So cute and so fun for a party!" — Mollie
Ginger Biscotti from Jess @ Cooking Is My Sport
"I love biscotti, and wish I had a batch of Jess's ginger biscotti right now to go with my mug of tea! It still gets cold at night so the ginger and spices I imagine would keep me nice and toasty!" — Ai
***
Now, let's party! Join Fiesta Friday #270 by adding your link. Don't forget to link your post to FiestaFriday.net and the co-hosts' blogs, so we can feature you. Your co-hosts this week are Jhuls @ The Not So Creative Cook and me aka Angie @ Fiesta Friday.
If you're new to Fiesta Friday, please read the guidelines.
If you're interested in becoming a co-host, please leave me a message.
You are invited to the Inlinkz link party!