Happening now, only at Fiesta Friday!
J Crew is in the house and hosting our 250th Fiesta! Our very own J Crew, THE J Crew!
Namely… Jenny, Jess, Jhuls, and Judi… in alphabetical order, not in order of importance. They're ALL important, and have been supportive friends of Fiesta Friday. Judi, in particular, has been a participant since Fiesta Friday #1, and has lent a hand in cohosting and selecting features countless number of times. Thank you, Judi! And thank you, J Crew!
In other breaking news, as I'm writing this, it's snowing fast and furious out there, the first snow of the season.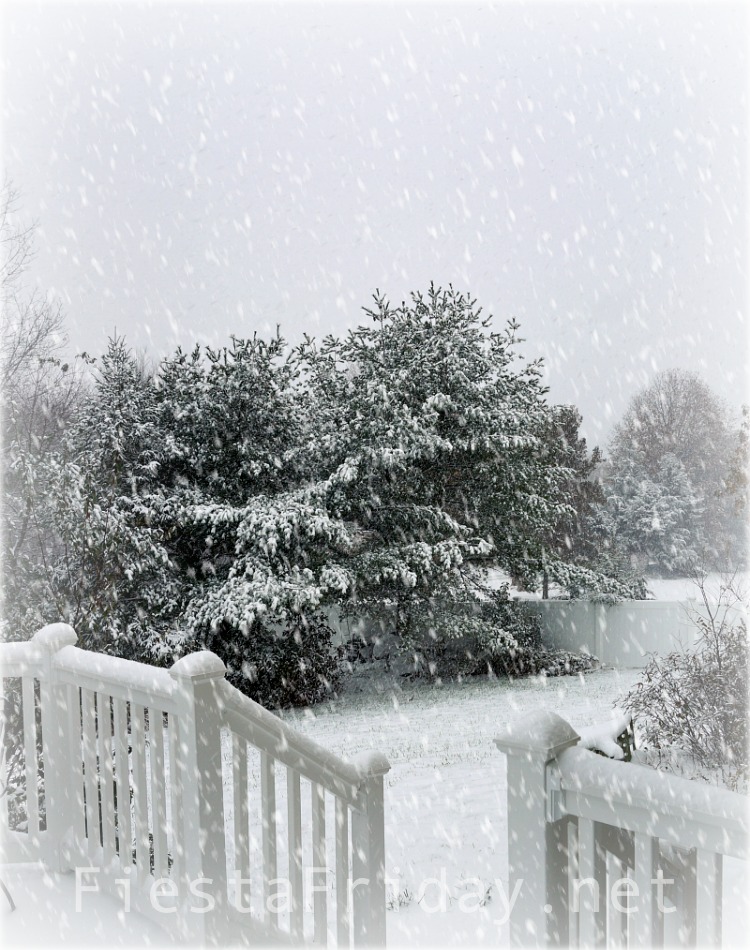 It's beginning to look a lot like Christmas…???… Wait a minute, first we still need to welcome Thanksgiving! But it's definitely beginning to feel festive around here…
Now let's get the fiesta started, shall we?! Take it away, J Crew!
From last week's fiesta:
Apple Cinnamon Cake from Kat @ The Baking Explorer
"This fabulous cake is Autumn on a plate for me. Apple and Cinnamon Sponge drizzled with Salted Caramel. Can you imagine?! That's got to brighten up the dreariest of days!" — Jenny
Tiramisu Cocktail from Erin @ Delightful E Made
"Tiramisu is my favorite dessert, so it's only appropriate I'd want to try this delicious cocktail!" — Diann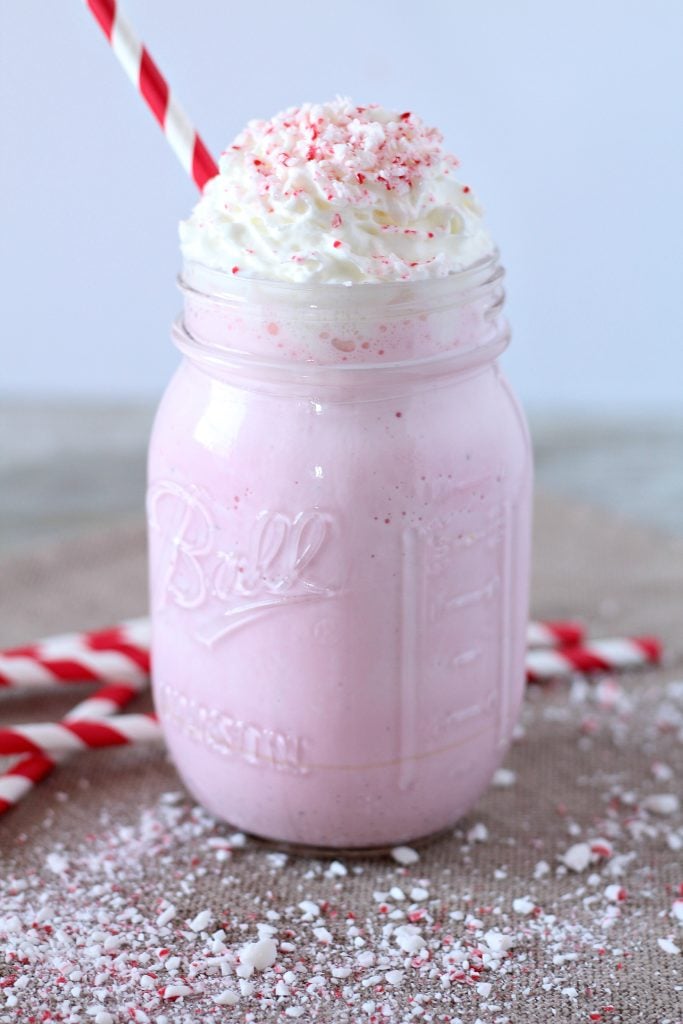 Candy cane Milkshakes from Meaghan @ 4 Sons 'R' Us
"Okay, it may be freezing right now. As a matter of fact, it's a winter wonderland out there. But you can't NOT want this! I want my milkshake, and I want it now!" — Who is this bratty person, huh?! I swear I don't know her!
Poondu (Garlic) Rasam from Priya @ The World Through My Eyes
"While this vegetarian Indian soup may keep away vampires, it also sounds absolutely delectable! I hope all who celebrate have had a happy Diwali!" — Diann
***
Now, let's party! Join Fiesta Friday #250 by adding your link. Don't forget to link your post to FiestaFriday.net and the co-hosts' blogs, so we can feature you. Your co-hosts this week are Jenny @ Apply To Face Blog., Jess @ Cooking Is My Sport, Jhuls @ The Not So Creative Cook and Judi @ cookingwithauntjuju.com
If you're new to Fiesta Friday, please read the guidelines.
If you're interested in becoming a co-host, please leave me a message.
[inlinkz_linkup id=806755 mode=1]