Hi there, Fiesta Friends!
I'm still enjoying my vacation at the moment and will return home tomorrow. Once I'm home, I'll be needing some kind of a detox program. Or a sauna. To melt all this fat I'm accumulating!
I've been napping on the beach, taking breaks only to eat.
THIS.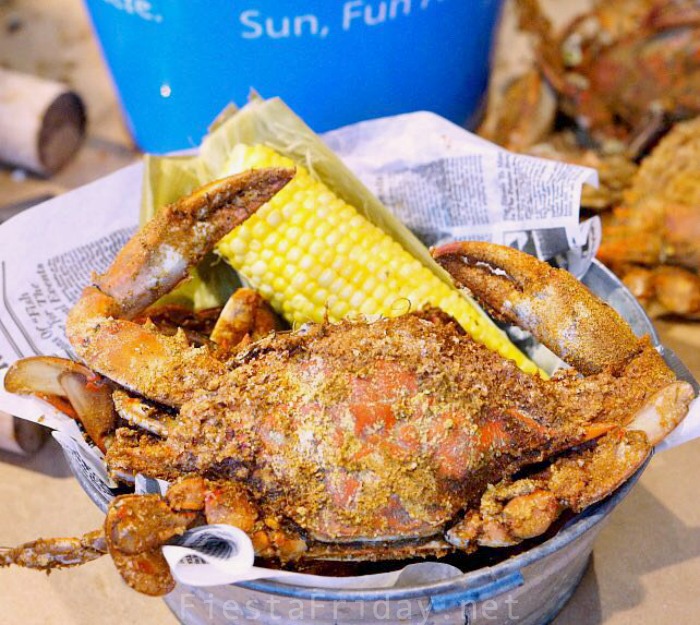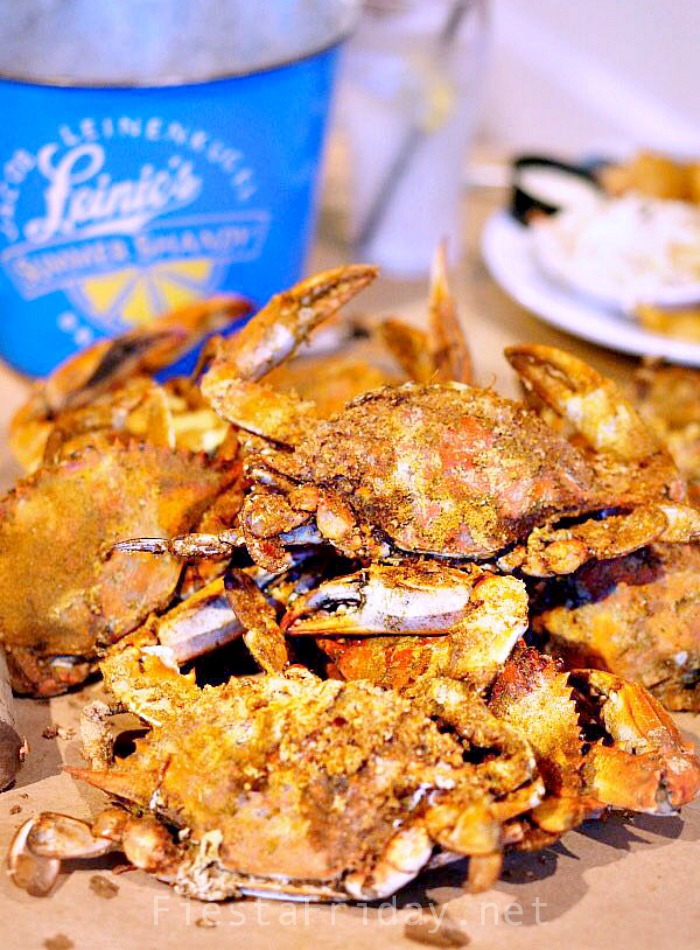 If that's not pure gluttony, I don't know what is!
So.
I need to start on a cauliflower or a chickpea diet or something. Something doable. Not unrealistic like lemon water with cayenne pepper. Not that type of diet. Can you help me? Do you have yummy healthy skinny but tasty recipes?
Okay, that's enough chit-chat. I need to get back to my nap ?
Mind-blowing recipes from last week's fiesta
Chiroti from Trupti @ My Culinary Saga
"So colorful and pretty, and the intricate work needed to roll these up… I'd surely sample!" — Diann
"I haven't heard or seen Chiroti before, but it caught my attention as soon I saw those gorgeous treats. They look like they will make a good snack/dessert. They will be a hit in our home once I make them." — Jhuls
Sushi Balls from Lisa @ Life Away From The Office Chair
"I'm excited to try this idea, which I think is excellent for anyone who is slightly challenged on sushi rolling (ahem, that would be me). Lord only knows my savings are spent way too much on sushi (ahem, that would be the children's fault. They love sushi so much!)" — Angie
Cauliflower and Garlic Soup from Jessa @ Sparkle Living
"Cooler days approach: This soup is definitely on my "to make soon" list! Hearty as well as good possibilities for toppings." — Diann
Easy Butter Chicken from Jo @ Jo's Kitchen Larder
"I've been craving butter chicken since the first time I tried it. I wanted to make it at home, but feel that it is too complicated, with too many ingredients needed. After seeing Jo's Easy Butter Chicken recipe, I wanted to run to the grocery store and buy all the things needed. It looks so enticing!!" — Jhuls
***
Now, let's party! Join Fiesta Friday #238 by adding your link. Don't forget to link your post to FiestaFriday.net and the co-hosts' blogs, so we can feature you. Your co-hosts this week are Mollie @ The Frugal Hausfrau and Mikaela @ Iris and Honey
If you're new to Fiesta Friday, please read the guidelines.
If you're interested in becoming a co-host, please leave me a message.
[inlinkz_linkup id=795046 mode=1]