This post is brought to you by the Eagles Championship Parade Commission, the commission that brings you the best championship parade in the world.
Actually, I don't know if there was a commission and I'm possibly biased, but the parade was off the hook!
I know, I know, enough with the Eagles winning the Super Bowl already…
NOT!!
The celebration continued. And what a celebration that was! So. Much. Fun!!
Some of our Eagles players were swagged out!
Wish I could see them up close and personal, but I wasn't able to get to the front of the line, since I got there late. In fact I was probably 30 feet deep from the front, too far to take a good shot.
Fans were already starting to line up since 4 am! I'm a fan, too, but obviously not as dedicated. Waking up early on a day off is so against what my body has been trained to do.
Anyway, I made it there in time, to see a glimpse of the parade and be in the thick of the biggest party on earth. There must have been a million people there.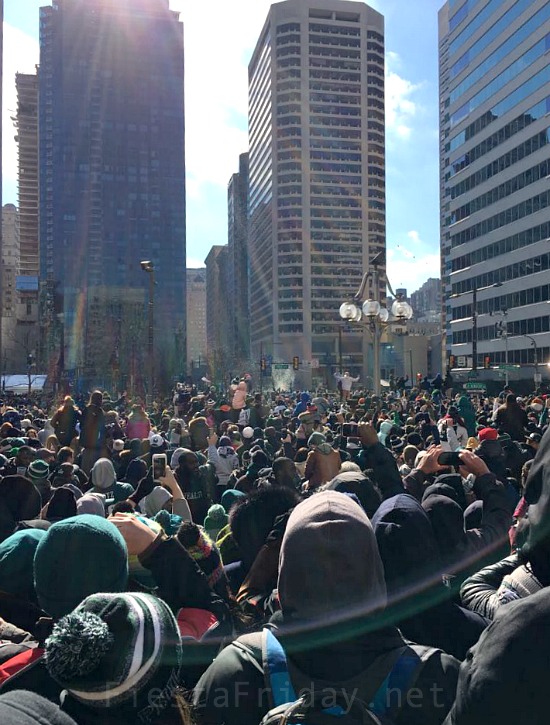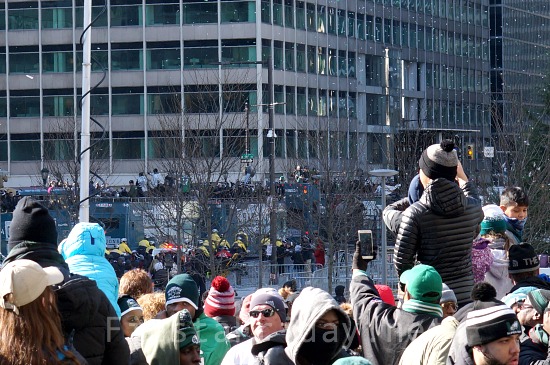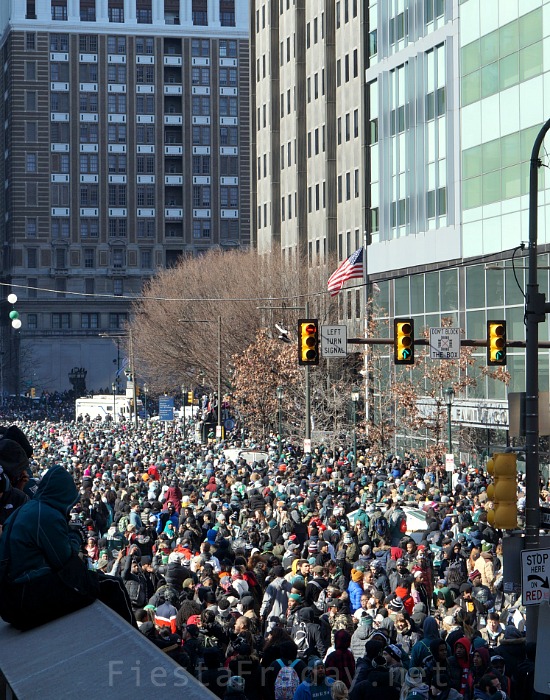 Now I'm tired, spent from all the yelling and cheering and elbowing people. Just kidding on that last one! There wasn't any elbowing anywhere! Everyone was calm, polite, friendly, and happy.
It was as if we were one giant happy family. Smiling faces were all over the place. Definitely glad to be a part of.
Next up, the Winter Olympics!
But you're not here for sports, are you? You're here for food. Don't worry, there's plenty of food to drool over.
Like these:
Chocolate Lava Cakes from Lily @ Little Sweet Baker
"I love uncomplicated bakes that produce stunning results such as these gorgeous Chocolate Lava Cakes – they come in neat little individual pots and make the perfect Valentine's Day treat:)" — Monika
Mocha Chocolate Crepe Cake from Anjana @ Happy & Harried
"What can I say! Pancakes, chocolate and coffee! I'm in! Gold star for getting them so perfectly stacked too! ?" — Laurena
Calamansi Chicken from Jhuls @ The Not So Creative Cook
"This looks absolutely divine and I don't even eat chicken! ? Sticky and definitely finger licking delicious – I'm going to find somehow to make this!" — Laurena
Pick-Me-Up Winter Soup from Jenny @ Dragonfly Home Recipes
"This soup ticks all the boxes for me: it's healthy, delicious, warming, full of fragrance and just look at the color!" — Monika
***
Now, let's party! Join Fiesta Friday #210 by adding your link. Don't forget to link your post to FiestaFriday.net and the co-hosts' blogs, so we can feature you. Your cohosts this week are Laurena @ Life Diet Health and Jhuls @ The Not So Creative Cook
If you haven't cohosted before or have but haven't done it recently, volunteer already! Who knows, you might have fun. As a matter of fact, I know it's fun, so no excuse, you have to do it!
If you're new to Fiesta Friday, please read the guidelines.
[inlinkz_linkup id=765351 mode=1]