I'm still in the mood for Halloween here, people!
But everywhere I go, I'm seeing signs that everyone is already on board the Thanksgiving train.
Yesterday I went to the stores to find some Halloween decorations for my front yard and the selections were pitiful. All the shelves are now stocked with Thanksgiving and Christmas stuff!
I don't think I'm ready for turkeys and reindeer yet!
There's still this Halloween party to attend to. Not to attend, mind you, but to attend to. It's the daughter's annual Trick-or-Treat Day with her friends. And unless you're a chaperone, you're not invited. And I'm not.
I am, however, required to contribute some treats.
Oh, the things you do for your kids!
Anyway, consequently, my dining table still looks like this. Since I'm still trying to figure out what to send to the party.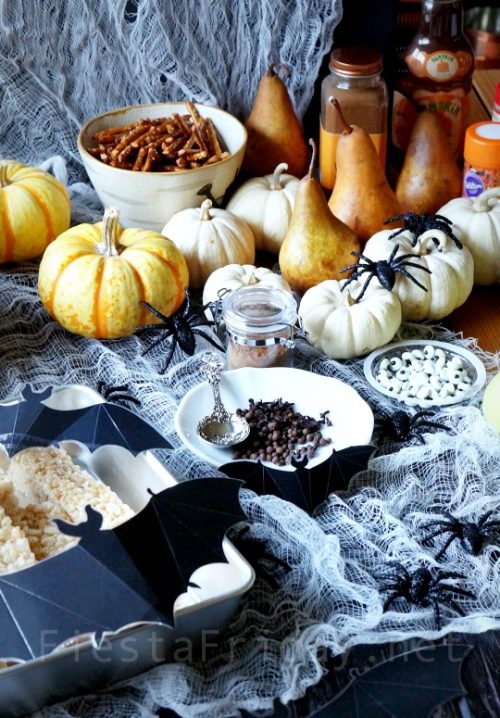 Thanksgiving tablescape will have to wait.
I don't mind, actually. I kinda like this "Halloween theme". You know, the-scarily-messy theme.
Hey, it's Halloween, you wanna see something scary, don't you? Here, take a look at my messy dining table! There! Scared enough?! LOL!
Now, Features!
Quinoa and Brown Rice Baked Apples from Christina Nifong
"What a beautiful way to use apples this fall. The fresh herbs, the walnut and of course the quinoa and brown rice make this a completely delicious meal!" — Zeba
"I have seen a lot of baked apple recipes, but Christina's version had me drooling. They look so good and such a unique way to enjoy baked apples." — Jhuls
Brown Sugar and Spice Shortbread from Cooking Is My Sport
"Whether they are cookies, breads, biscuits or anything savory, Jess makes them all so perfectly beautiful (of course, delicious, too). These shortbread cookies made me think why I haven't started making my own. Absolutely fantastic!" — Jhuls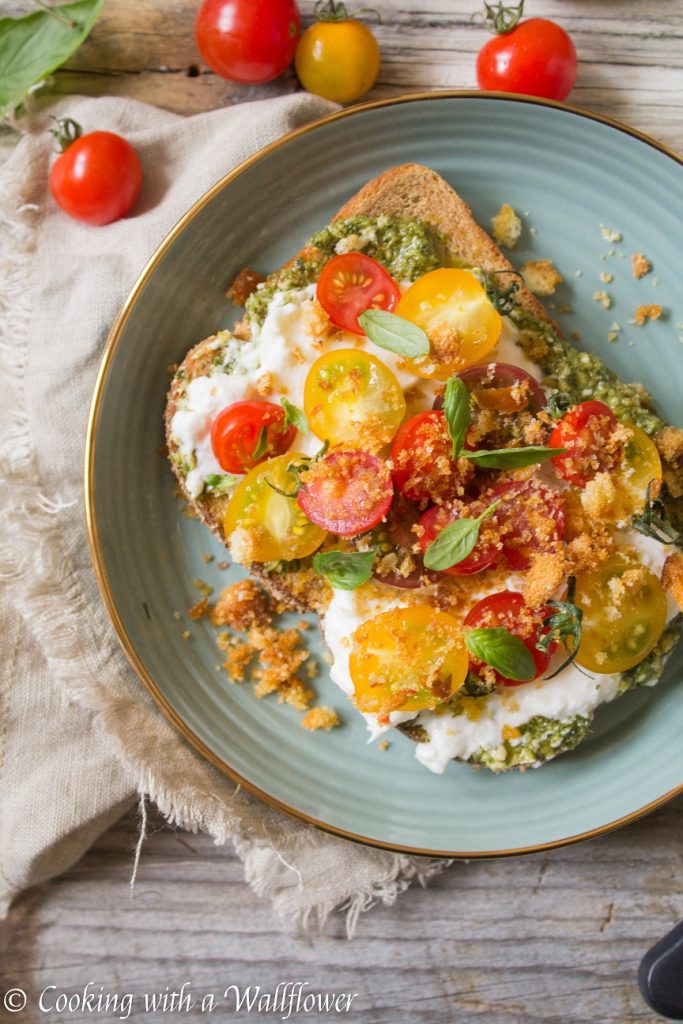 Tomato Basil Burrata Toast from Cooking with a Wallflower
"I could have this breakfast, lunch and dinner and maybe a snack in between 🙂 Yummy…love burrata and those tomatoes must bring such a freshness to this meal" — Zeba
Jack-o-Lantern Pumpkin Pot Pie from Looney for Food
"Well now I'm forced to make this for the daughter. First of all, she LOVES pot pies! And these are so adorable! She won't be able to resist these. Heck, I myself might not be able to resist them!" — Angie
***
Now, let's party! Join Fiesta Friday #193 by adding your link. Don't forget to link your post to FiestaFriday.net and the co-hosts' blogs, so we can feature you. Your cohosts this week are Suzanne @ apuginthekitchen and Ginger @ Ginger and Bread
If you're new to Fiesta Friday, please read the guidelines.
[inlinkz_linkup id=743264 mode=1]