So it seems you've caught me in a lie. Once again.
I did promise a recipe last week, but lo and behold…no recipe!
So sorry…but something came up! Don't you know it, something always comes up!
Anyway, the recipe promised is coming up next, like right now, the very second right after this post.
That way I can check it off from my long list of broken promises that need to be amended.
After that, I shall go back to my trying-out-Halloween-treats to-find-out-which-ones-are-the-best marathon session.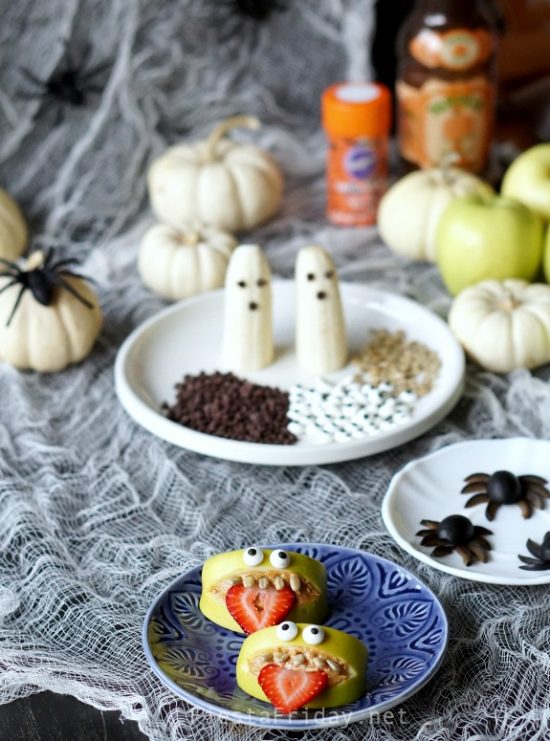 Yup, that's what I'll be doing this weekend. Fun, fun, fun! I'll let you know which ones will give you the biggest bang for your buck, and with minimal effort.
And of course I'll be partying with you, too! Happy Fiesta Friday!
Now, Features!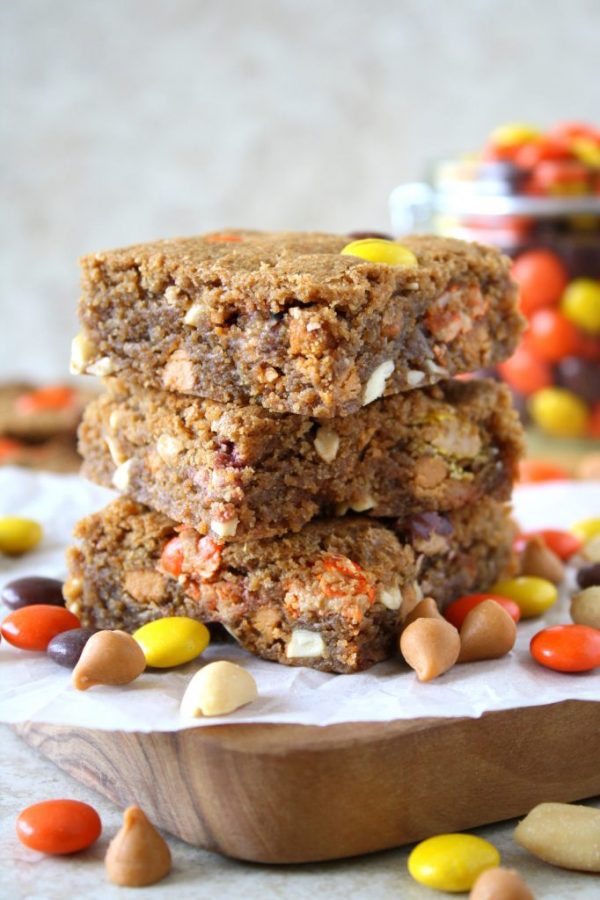 Peanut Butter Butterscotch Blondies from Mara @ Put On Your Cake Pants
"Peanut butter twice in these blondies; first creamy peanut butter in the batter and then fall-colored peanut butter candies sprinkled on top. This is a dessert for me!" — Judi
"Peanut butter, peanuts, and butterscotch..say no more! These little beauties look amazing. What a delicious treat!" — Antonia
Pumpkin Whoopie Pies with Maple Cream Filling from Daniela @ My Gorgeous Recipes
"Great idea to pair pumpkin and maple together to make a dessert which can be enjoyed throughout the season. Any recipe using maple syrup always gets a thumbs up from me." — Judi
Kanelbullar – Swedish Cinnamon Buns from Ginger @ Ginger and Bread
"These are not your traditional cinnamon rolls as I know them with a sweet icing. The Swedes (and Ginger) have made theirs less sweet and into the shapes of intricate little nests. Cardamom is the secret ingredient which gives them their distinctive flavor." — Judi
Vanilla Espresso Syrup from Antonia @ Zoale.com
"Whaaat?! ESPRESSO syrup?! How clever is that! It has my name written all over it! This one will be summarily made and perpetually stocked in my fridge!" — — Angie
***
Now, let's party! Join Fiesta Friday #192 by adding your link. Don't forget to link your post to FiestaFriday.net and the co-hosts' blogs, so we can feature you. Your cohosts this week are Zeba @ Food For The Soul and Jhuls @ The Not So Creative Cook
If you're new to Fiesta Friday, please read the guidelines.
[inlinkz_linkup id=741924 mode=1]