I sacrificed my parsley plant for this lovely lady.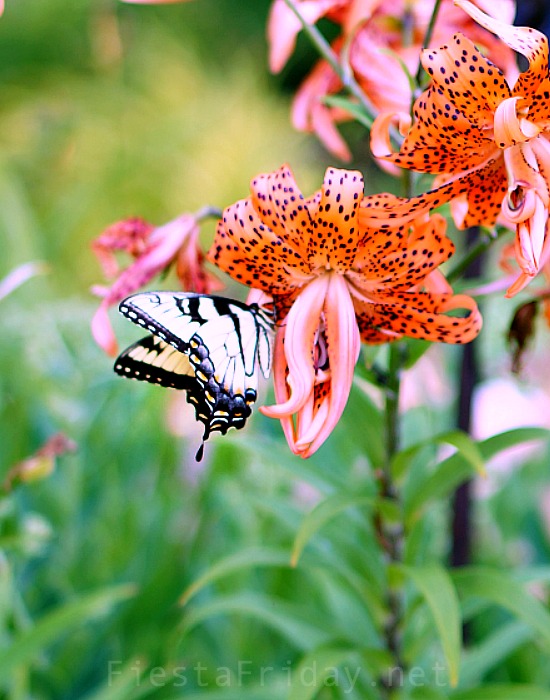 Tiger Swallowtail Butterfly
And how do I know it's a lovely lady and not a handsome fella? Because she has those bluish markings on her tail. That distinguishes the female from the male.
Isn't she lovely? ?? Sing it, you guys!
But at first she was ugly. I wish I had taken her picture then, so I could show you what she looked like. But I'm sure you can google it.
When I started gardening a long time ago, I didn't know that the caterpillars devouring my parsley were baby butterflies, so I promptly cut off the branches that hosted them and threw them over the fence, branches and caterpillars all. < — Insert facepalm here.
What a novice gardener! You have no idea how guilty and distraught I felt when I found out! Don't make the same mistake!
Anyway, that's a short butterfly lesson for you.
And btw, I'm going away again, fiesta friends. This time for more than a week. Hopefully it'll be more relaxing than the short vacation we just had!
P.S. I'm working on a recipe right now. I'll give you a sneak peek: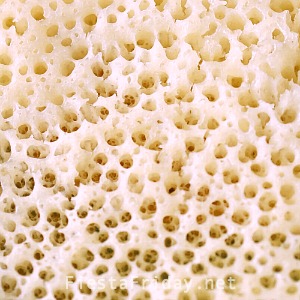 Can you guess what it is?! A bajillion dollars for you if you guess right. < — Insert an eyeroll here.
P.P.S. Who wants to cohost after August 18? A bajillion dollars for you if you do. < — Insert another eyeroll here.
And now, features!
S'mores Cake from Jess @ Cooking Is My Sport
"I mean, what else is there to do on a nice warm summer evening? If this recipe doesn't say summer, I don't know what does." — Jenny
"S'mores, say no more!" — Liz
Apricot Turnover from Jenny @ Jenny Is Baking
"This is my pick. I want to make this. Just look at the color! Plus, it's stuffed with cream cheese!" — Angie
Fruit Yeast Water Bread from Elaine @ foodbod
"My pick again! What, I can't pick twice?! But this is truly amazing, you guys! This bread is made with wild yeast cultivated from just water and apple slices! I kid you not. How could you not be impressed!" — Angie
A Marriage of Marsala and Piccata from Diann @ Of Goats and Greens
"Thighs are my favorite and I like the GF twist." — Liz
***
Now, let's party! Join Fiesta Friday #183 by adding your link. Don't forget to link your post to FiestaFriday.net and the co-hosts' blogs, so we can feature you. Your cohosts this week are Sarah @ Sarah's Little Kitchen and Shinta @ Caramel Tinted Life
If you're new to Fiesta Friday, please read the guidelines.
[inlinkz_linkup id=730485 mode=1]