Let it be known that I'm obsessed with the garden. I'm obsessed with this flower.
I can't get over how pretty it is!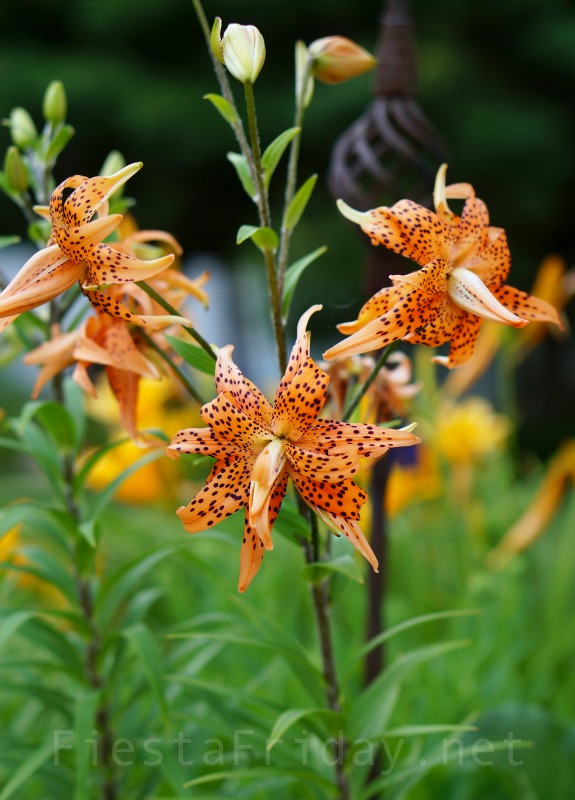 Double Tiger Lily
Skye, meanwhile, is obsessed with the rabbit. She can't let the rabbit out of her mind.
So, we go out there every single morning, Skye and I. While I obsess over the plants, rearrange and water them, she looks for the rabbit. The little rabbit that thinks its home is under our deck.
The little rabbit that the daughter thinks she can befriend and tame and eventually, convert into a pet. She's even already named it. Hopert. She claimed it's a gender-neutral name.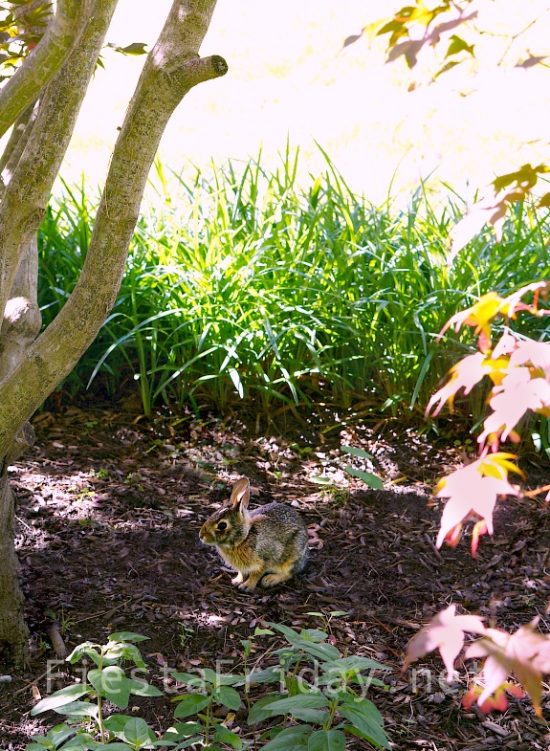 Hopert, the rabbit
Thankfully, Skye is not a particularly great hunter. She merely chases Hopert here and there and eventually it evades her.
Which is a good thing! We're not exactly hungry for rabbit stew!
And now, features!
Saag Murgh – Chicken Cooked with Spinach from Shinta @ Caramel Tinted Life
"This is a beautiful family dish, full of delicious spices – the chicken is not only marinated but also cooked in a rich spinach gravy, so this dish is simply bursting with flavour!" — Monika
"This is such a good way for me to enjoy spinach and chicken – two of my favorites. The dish sounds so good with all the lovely ingredients." — Jhuls
Hibiscus Spice Mix from Zeba @ Food for the Soul
"It is very admirable that Zeba made her own hibiscus spice mix. This must have been very fragrant while she was roasting the spices. Such a good idea!" — Jhuls
Herbs and Nuts Pesto from Elaine @ Foodbod
"This recipe idea proves that pesto is super versatile, can be served with foods other than pasta and doesn't even have to contain basil!" Monika
German Potato Salad from Mollie @ Frugal Hausfrau
"I love that this potato salad has no mayonnaise. It's not like I don't like mayonnaise, but I love the addition of beef broth. One of the best potato salad recipes I have seen." — Jhuls
***
Now, let's party! Join Fiesta Friday #177 by adding your link. Don't forget to link your post to FiestaFriday.net and the co-hosts' blogs, so we can feature you. Your cohosts this week are Ai @ Ai Made It For You and Jhuls @ The Not So Creative Cook
If you're new to Fiesta Friday, please read the guidelines.
[inlinkz_linkup id=723140 mode=1]