Time to party, friends! Have fun! Buh-bye!
Oh, sorry… Happy St. Patrick's Day! Buh-bye!
Seriously, I need to get out of here and work on my recipe post. If I stay, I'd never leave. You guys are like magnets to me. I can stay and chat with you forever. You are irresistible!
Why do you think I've been hosting this little fiesta of ours for more than three years if I don't absolutely LOVE spending time with you? Who knew a virtual fiesta could be this much fun!
Anyway, I'm writing myself a biiig…note to please, please Angie, work on that recipe post! As soon as I come home from work today, I'll get right to it. I'm not even going pick up dinner or stop by the library or spend time at Target, all favorite things to do on Friday afternoons. Do not pass Go. Do not collect $200, Angie!
Aye, aye, ma'am, said I to myself.
But now, though, I have a little bit of time to say hello to you, fiesta friends! Let's party!
***
These are some of the links that caught our attention from last week: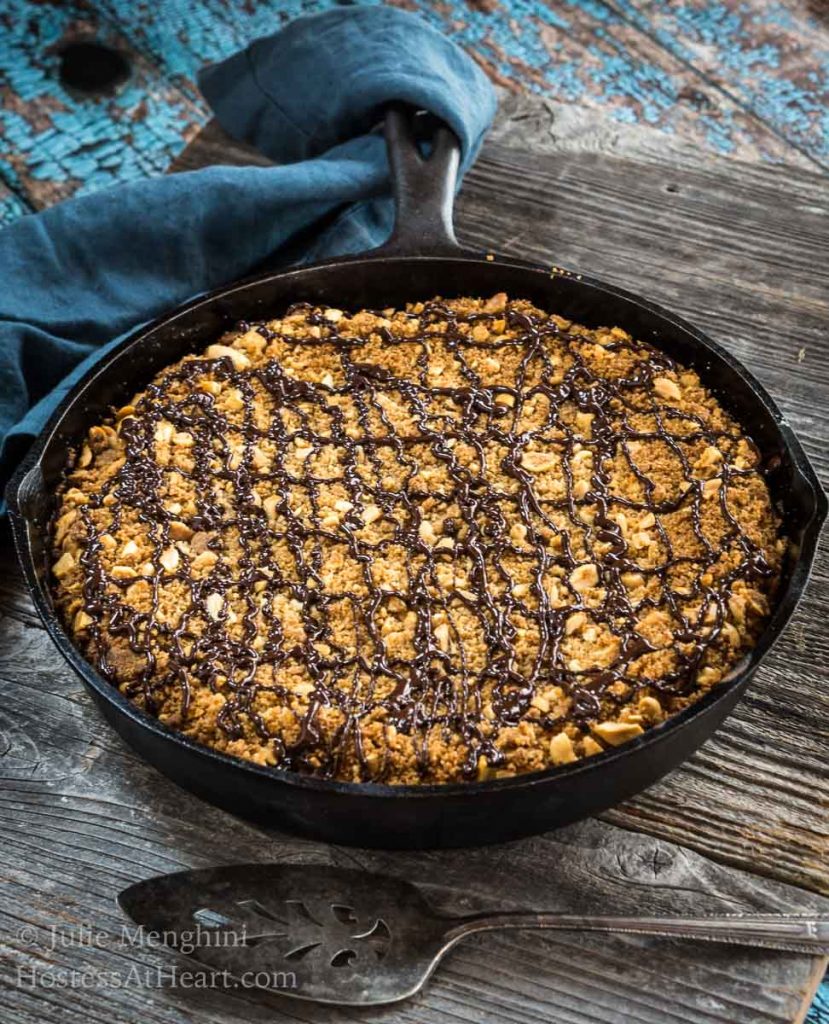 Peanut Butter Coffee Cake from Julie @ Hostess at Heart
"Julie had me at peanut butter and coffee but Nutella too? I'm in heaven. What a delicious cake to bring to the Fiesta Party." — Sarah
Baileys Leprechaun Chow from Mara @ Put On Your Cake Pants
"Perfect puppy chow mix for St. Patrick's Day! Who says adults can't have fun snacks?!" — Angie
Soft Pretzels with Beer Cheese Dip from James @ From James to Jamie
"Sign me up for a flight of craft beer to go with these!" — Liz
Potato Salad with Mustard Dill Dressing from Monika @ Everyday Healthy Recipes
"I love this salad with a dill dressing from Monika. Potatoes and egg are my favourite things to have in a salad and they go so well with the courgette ribbons and capers. A perfect lunch idea ?" — Sarah
***
Now, let's party! Join Fiesta Friday #163 by adding your link.
We've run out of cohosts at the moment. So let's vote for features this week. Come back Tuesday afternoon to cast your vote! You may vote for up to 5 links. If you haven't tried cohosting Fiesta Friday before, give it a try! It's actually pretty fun from what I've heard ? If you have, give it another try! We need you!
If you're new to Fiesta Friday, please read the guidelines.
[inlinkz_linkup id=704073 mode=1]