We're hunkering down, people… We're snowed in…
NOT!!
As my aerospace engineer husband would say… If he or any of his colleagues made a mistake in his design or calculation, he'd be fired. But apparently not if you're a meteorologist.
What was supposed to be a monstrous snowstorm ended up being…eh, just snow. And there wasn't even that much snow. But the hyped forecast forced the schools to close. Not that the kids are complaining. Neither am I, for that matter.
It was nice to have a day at home without anything to do. It gave me the chance to sit, plan, and think.
And to select winners of the Fiesta Friday Healthy Recipe Challenge. I've created a scoring guide rubric to make this impossible job easier. My beautiful, brilliant daughter suggested it when she saw how much agony I was in.
I'll be posting the results very soon. As soon as I can get this party started… So, let's get started!
***
But first, let's look at these outstanding links from last week: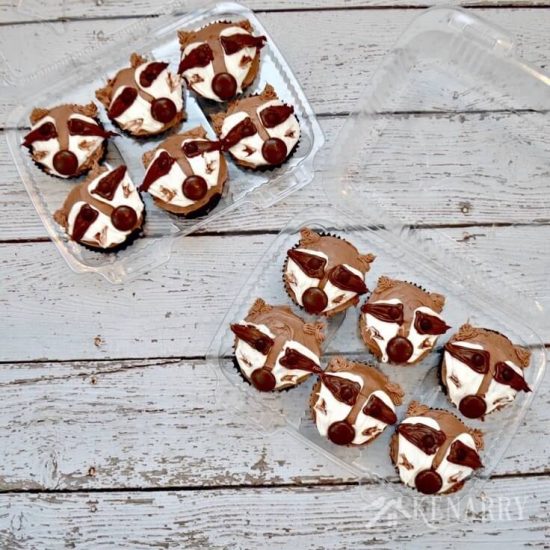 Raccoon Cupcakes from Carrie @ Kenarry
"These chocolate cupcakes are topped with the cutest frosting decoration ever. Plus, there are step-by-step instructions as well as a video for you to watch and follow." — Andrea
Caramel Bread Pudding from Anjana @ Happy & Harried
"I love this! It's a blend of flan and bread pudding, Indian style. And it's steamed! I'm always looking for dessert recipes that don't use the oven, coz you know, come Thanksgiving, oven space is at a premium." — Angie
Red Berry Pomegranate Punch from Julie @ Lipgoss and Crayons
"I do not drink alcohol, but this cocktail would make me want to drink!! Love the color & the ingredients in it." — Su
Sriracha Ramen Noodles from Jhuls @ The Not So Creative Cook
"I'm a huge fan of spicy ramen noodles, and this Sriracha version sounds so delicious, flavorful, and easy to make. It's perfect for a cold winter day!" — Andrea
***
Now, let's party! Join Fiesta Friday #158 by adding your link. Don't forget to link your post to FiestaFriday.net and the co-hosts' blogs, so we can feature you. Your co-hosts this week are Ai @ Ai Made It For You and Petra @ Food Eat Love.
If you're new to Fiesta Friday, please read the guidelines.
[inlinkz_linkup id=696564 mode=1]