I fully realize this is THE BIG 1️⃣5️⃣0️⃣.
It should call for a special celebration, such as an Anniversary Fiesta or a Fiesta Friday Challenge or a Fiesta Friday Block Party, etcetera, like what we've done in the past.
Because anytime we reach the 50th of anything, it suddenly and automatically becomes extra special, doesn't it? So, why aren't we celebrating big time, you ask?
Well, let's face it, at this time of the year, EVERYBODY is busy. Christmas is nipping at our heels and New Year's is not far behind.
So, I've decided that we should do a post-holiday celebration instead. That way we can chase away post-holiday blues and extend the holiday spirit at the same time.
What do you think?
And what should we do?
A themed challenge? I'm leaning that way myself, since I've already asked some of you to be involved.
But what theme?
Please speak your mind, Fiesta Friday friends! I need help deciding and I'm open to ANY and ALL suggestions!
Now, Features!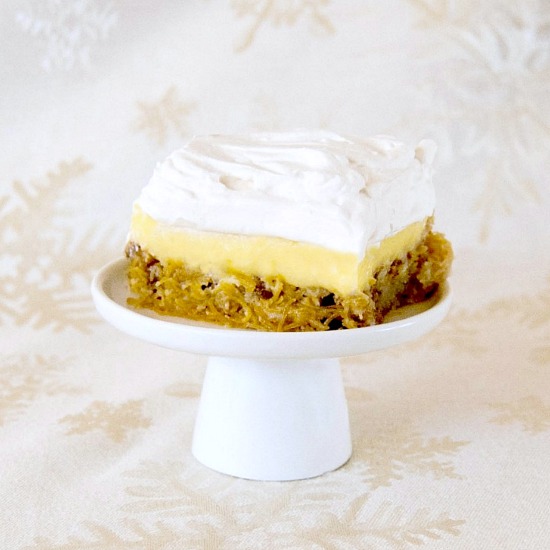 Greek Vanilla Pudding Pie from Antonia @ Zoale
"Did she say it is like combining a pudding pie with baklava? I cannot stop drooling looking at the scrumptious layers in that pie!" — Sandhya
"Aha! I have leftover kataifi! Don't ask from what or when but I have it in my freezer. Now I know exactly what to do with it! I'm totally with Sandhya on this. Can't stop drooling!!" — Angie
Homemade Garam Masala Powder from Nimmi @ Adorable Life
"Anyone who enjoys making their own spice mixes should have garam masala in their spice cabinet. I made a version using only 3 ingredients; cloves, cardamom and cinnamon. Nimmi has added 4 additional aromatic spices including star anise (love that spice) and cumin. Can you imagine how flavorful this spice mix is? I know I will be making this soon…" — Judi
Ginger Molasses Pumpkin Bread from Suzanne @ apuginthekitchen
"Suzanne has captured all the flavors of the holidays in this picture perfect bread and the mini muffins. What a perfect gift these make too…..only I would have to have tremendous will power to give these treats away ?" — Sandhya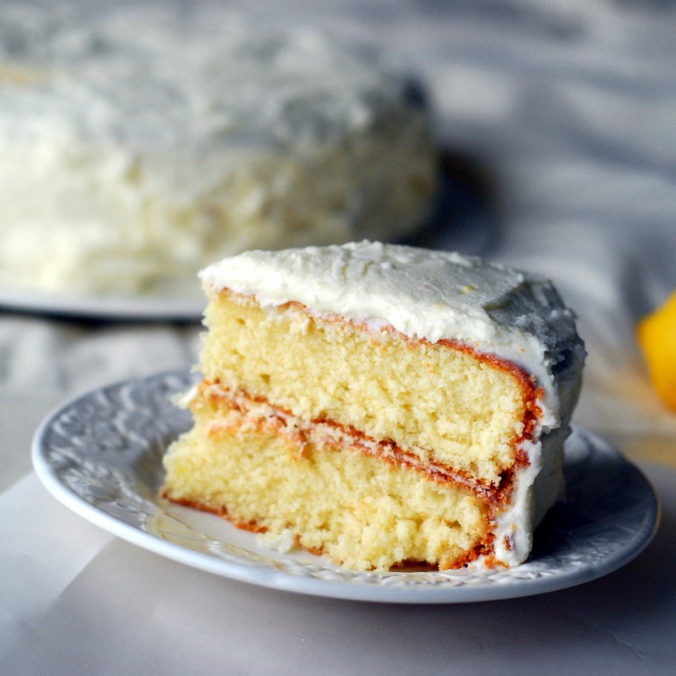 Lovely Lemon Cake from Jenny @ Dragonfly Home Recipes
"I love lemon in both savory and sweet recipes. I especially have a fondness for lemon desserts such as cakes. Beautiful as a two layer birthday cake for a special young lady." — Judi
***
Now, let's party! Join Fiesta Friday #150 by adding your link. Don't forget to link your post to FiestaFriday.net and the co-hosts' blogs, so we can feature you. Your co-hosts this week are Caroline @ Caroline's Cooking and Tânia @ Iwanttobeacook
If you're new to Fiesta Friday, please read the guidelines.
[inlinkz_linkup id=684904 mode=1]